Two New Star Wars: The Last Jedi TV Spots Air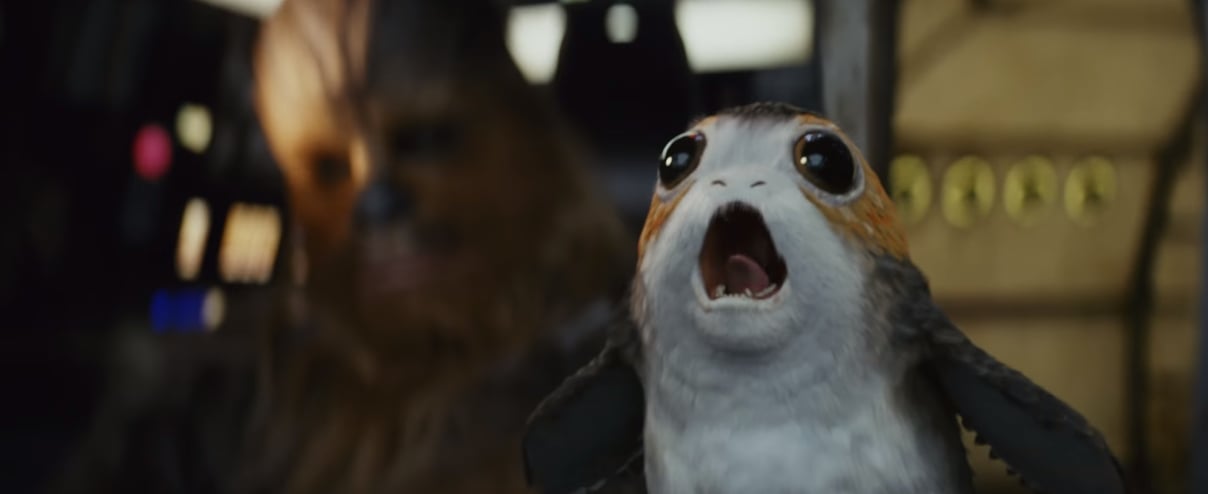 ABC has released another new Star Wars: The Last Jedi ad, which is a minute long and has new music and a handful of new shots, but there's quite a bit of footage that we've already seen. However, there's another new ad that's been released elsewhere, giving us a new shot of a Porg.
(Quick note – both of these clips have other ads attached to them.)
So we have some new shots of Rey training (fun fact – if you look closely, the compass in Luke's bag is the same as the one that appears in the Battlefront II campaign), a handful of new shots of Poe and BB-8, more scenes of the Millennium Falcon's part in the Crait battle (along with a hilarious slapstick moment with Chewie's Porg co-pilot), more of Finn using the speeder on Crait and a new line, a little more of the Finn/Phasma duel, and some shots that lead into Rey chopping that rock face in half. Quite a bit more than one would typically notice on an initial viewing of either ad.
Grant has been a fan of Star Wars for as long as he can remember, having seen every movie on the big screen. When he's not hard at work with his college studies, he keeps himself busy by reporting on all kinds of Star Wars news for SWNN and general movie news on the sister site, Movie News Net. He served as a frequent commentator on SWNN's The Resistance Broadcast.