General Hux is the Latest New Image from The Last Jedi Revealed by Empire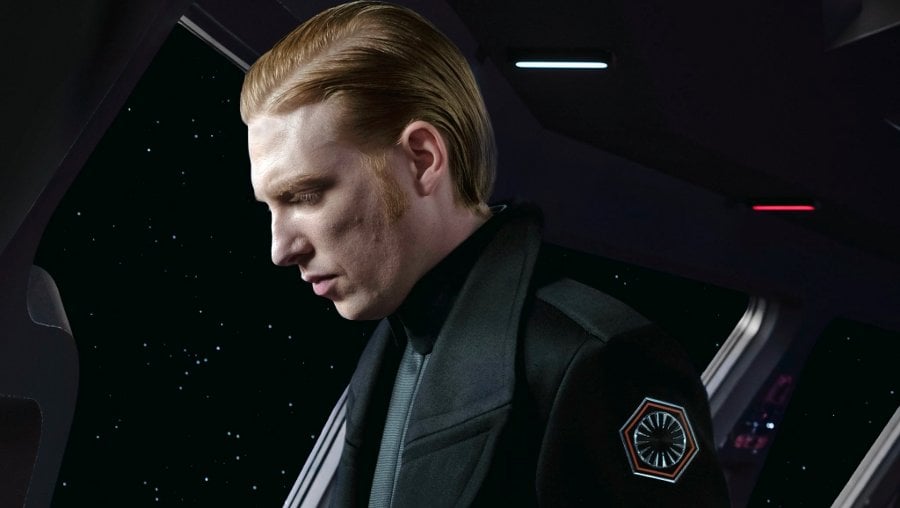 Empire magazine shared yet another new image from their special The Last Jedi issue that was released yesterday. This time the center of the spotlight is Domhnall Gleeson with his character General Hux. You can check out the image above and read what Gleeson had to say about Hux after the jump.
From Empire:
"Because of what happened in the first film, he's been pushed to a place where his position is in real jeopardy, and people make really bad decisions when they get desperate," Gleeson tells Empire. "Hux and Kylo Ren are vying for power and for Snoke's attention. They're both contenders for the throne and Hux is hoping Ren explodes, so that he can take up the mantle. He knows it will be a battle otherwise, one he may very well lose."
You can read the full interview with Gleeson in the January issue of Empire, on sale now.