Author Justina Ireland Talks Her Forthcoming Star Wars: The High Republic Novel, A Test of Courage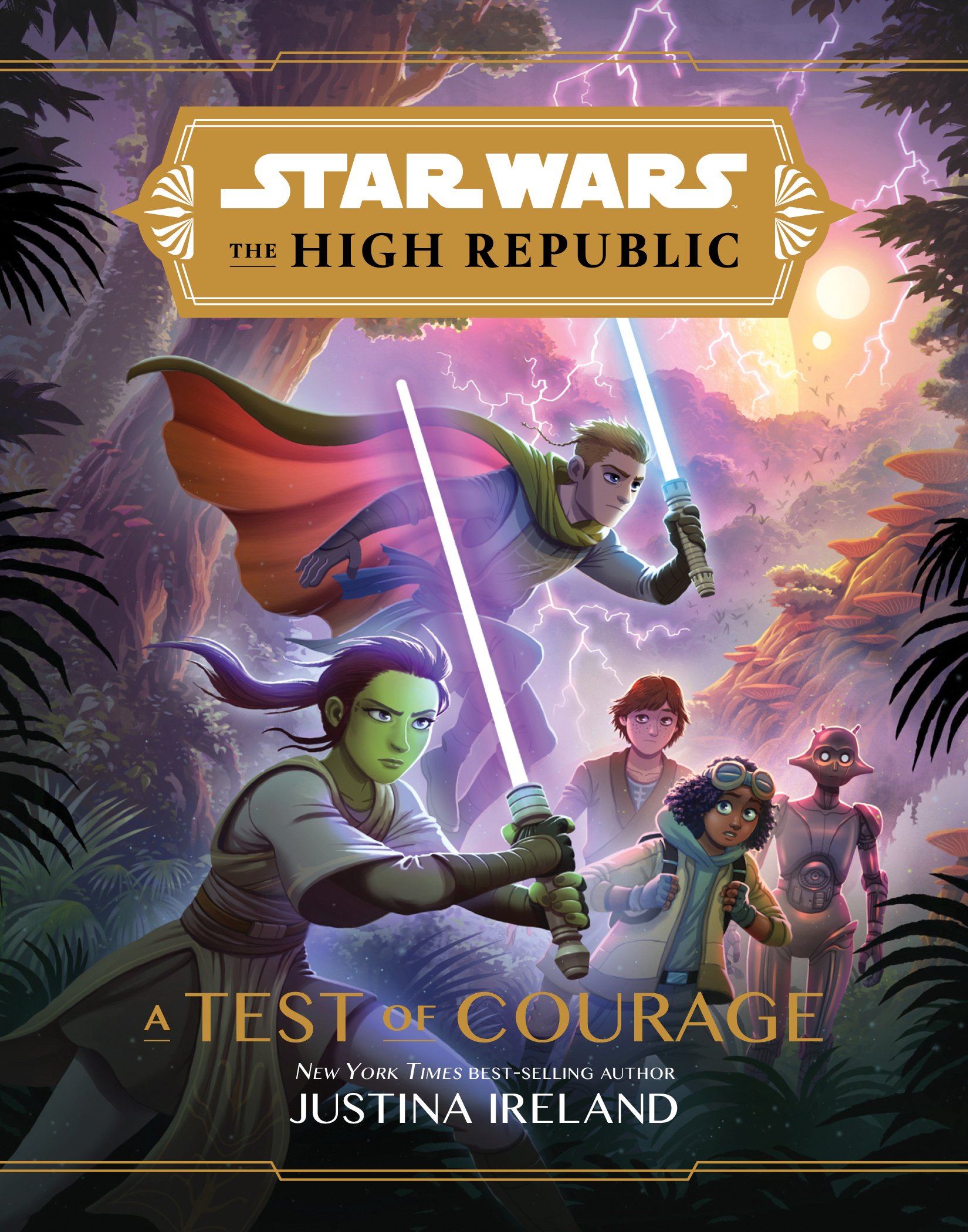 The High Republic launches next month and StarWars.com continues to roll-out interviews with the authors who shaped this new chapter of Star Wars. Today, Justina Ireland sat down with Emily Shkoukani to discuss her middle-grade novel, A Test of Courage, which hits bookshelves on January 5th.
Justina Ireland is not new to Star Wars. She wrote last summer's excellent Spark of the Resistance, a novel featuring Rey, Rose, and Poe Dameron, which I highly recommend if you're missing the sequel trilogy heroes. A Test of Courage, her contribution to the High Republic, will feature a new cast of characters ranging from the ancestors of Sana Starros to a nervous Padawan. While this story will be new to readers, it sounds like it's been in Ireland's head for a while.
Speaking to StarWars.com:
Imagine getting a chance to create the characters you want to see and putting them in a galaxy full of space wizards and the like? One that you've spent your entire life dreaming about? Yeah, amazing is the perfect way to describe it but also falls so far from the actual depth of emotion involved. All I'm saying is that if there's ever a Vernestra Rwoh Funko Pop!, I'll be unbearable to live with.
One of the prominent characters in A Test of Courage is Jedi Vernestra Rwoh. At the age of fifteen, she's passed the trials and is the youngest Jedi to do so at this point in their history. Ireland discusses the dilemma of youth Vernestra must balance with the expectation of sage wisdom most people in the galaxy hold for Jedi.
That's the crux of Vernestra's character arc: How do you balance being so good at things with the very real problem of having very little real world (galaxy!) experience? It's a bit of a Doogie Howser, MD problem: You can be really good at your job even if you are still very young, but that doesn't mean people aren't going to doubt your abilities. For Vernestra, these judgements don't bother her very much because she is very in tune with the Force and devoted to being a Jedi, but they do give her things to ponder and consider as she grows into herself.
Avon Starros, another primary character along for the ride, is connected to Sana Starros (featured in various Marvel Star Wars titles and Doctor Aphra by Sarah Kuhn). Just because they share blood doesn't mean they have the same traits. Ireland discusses who Avon is and the person we may see her grow in future stories.
I would say that readers looking for hints of Sana in Avon may be disappointed, because when A Test of Courage opens Avon is only 12 and so not at all the person she will one day become. But! For those wondering how the Starros go from this fairly affluent clan of politicians and scientists to scum and villainy, there is a story arc for that!
A Test of Courage follows a group of kids who survive a disaster in the midst of jubilation surrounding the Republic's new station, Starlight Beacon. After escaping death, they are stranded on a jungle moon and must find a way to survive using their individual abilities in collaboration. Vernestra and Avon lead a Padawan, the son of an ambassador, and a testy droid to find a way off the remote moon and back to civilization. Sounds like a great lesson in teamwork and finding a way to understand how people's differences are a window into their strengths.
Ireland suggests her story and all of the other High Republic stories will offer hope many of us need. And she hints we'll see a new Jedi weapon.
Look. 2020 was just awful, stressful and disappointing and pretty damn sad making. We have all earned something nice for ourselves. Start your 2021 off right and jump in early. If you've never read a Star Wars book before, this is the perfect time to start. It's all new and fresh and unspoiled! Come join us, we have lightwhips!
A Test of Courage is out January 5th and is currently available for pre-order. Make sure to head over to StarWars.com for the full interview!
SOURCE: StarWars.com
Kyle Larson lives in Portland, Oregon. When he's not running trails, he's reading and writing.