Updated: Daisy Ridley Gives Fans Four Reasons to Be Excited for Star Wars: The Last Jedi in a New TV Spot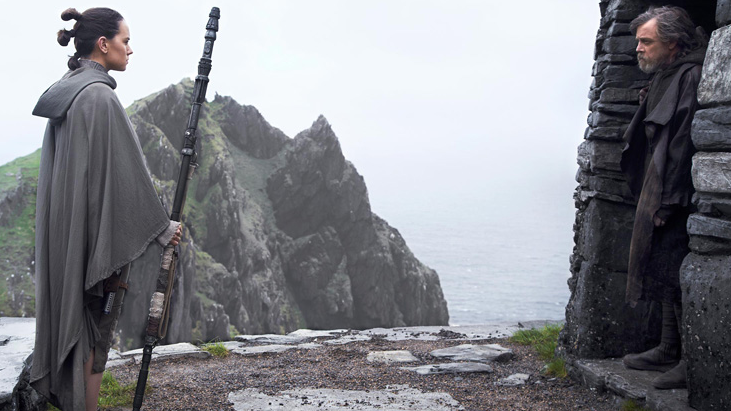 In a brand new TV spot, actress Daisy Ridley (Rey) gives us four things to be excited for in Star Wars: The Last Jedi. From the truth about Luke Skywalker to the plethora of new ships and creatures in the movie, fans certainly do have a lot to get hyped about. The new spot shows a couple of new scenes and reveals a new line from Rey. You know the drill. If you're going dark on any spoilers whatsoever then you might want to back away from this one (though I'd consider it minor in regard to spoilers). Otherwise, hit the jump to check it out.
(Special thanks to @Zcure1 from The Cantina for the updated video with better quality):
So in case you can't watch the video, here are the four reasons fans should be excited:
The truth about Luke Skywalker
Wild New Ships
New Creatures
Rey starts her journey with the Force
And here's the new line from Rey:
"I'm from the Resistance. Leia sent me. We need your help."
Special thanks to our buddy Nick Skywalker for sharing this with us!
Jordan Pate is Co-Lead Editor and Senior Writer for Star Wars News Net, of which he is also a member of the book and comic review team. He loves all things Star Wars, but when he's not spending time in the galaxy far far away, he might be found in our own galaxy hanging out in Gotham City or at 1407 Graymalkin Lane, Salem Center, NY.