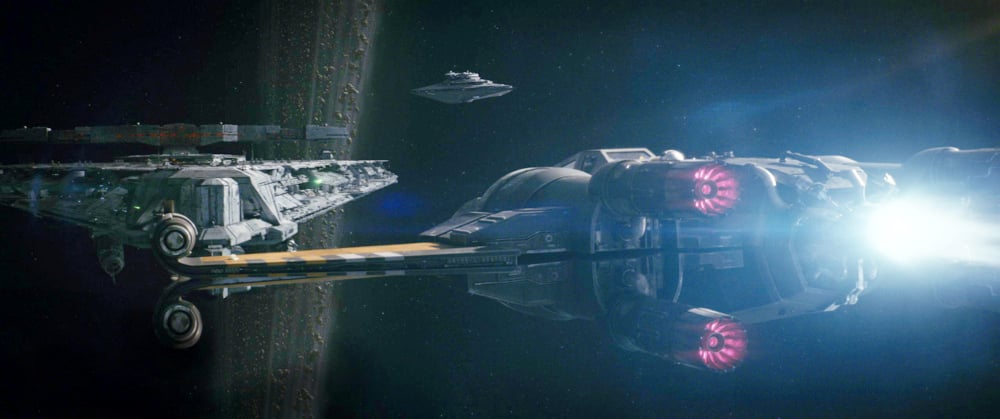 A new promotional video for Star Wars: The Last Jedi has BB-8 save Poe Dameron from a bind by doing a couple of quick repairs to his X-wing. In addition, another promo shows a young driver using the Force – er, cruise control – to navigate around First Order artillery.
The clip is composed mostly of new footage concerning the battle over D'Qar, showing us – for the first time – what it looks like on the inside of an X-wing when an astromech droid is doing repairs:
The trailer also seems to explain Poe's weird visor troubles in the previous ads, so that's also a plus.
UPDATE!
And another new promo arrives, courtesy of Nissan. This one doesn't have any footage from the movie itself, but it does give us an idea of what the First Order AT-ATs and AT-STs are like:
I can't quite tell if the First Order AT-ATs and AT-STs are just repurposed designs from the Empire or if they've been subtly updated 30 years after Endor – the footage here doesn't quite give off a clear distinction. The TIE silencer at the end is a neat touch as well.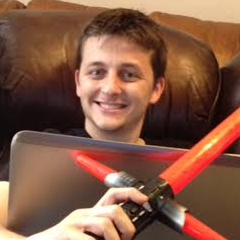 Grant has been a fan of Star Wars for as long as he can remember, having seen every movie on the big screen. When he's not hard at work with his college studies, he keeps himself busy by reporting on all kinds of Star Wars news for SWNN and general movie news on the sister site, Movie News Net. He served as a frequent commentator on SWNN's The Resistance Broadcast.
Click HERE to check out and comment on this topic in our forum The Cantina