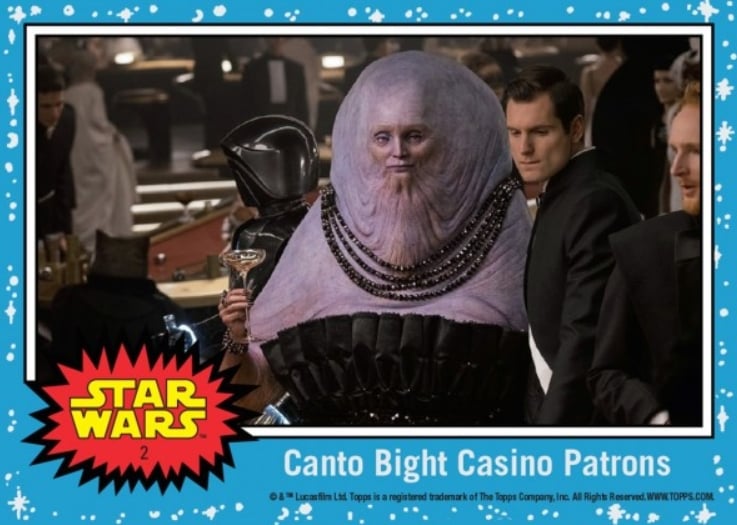 Topps has announced that they will be sharing a new photo from The Last Jedi every day until the release of the movie. The first released photo from the Episode VIII countdown is a close-up shot of Rey (see tweet below) and a new photo has just been posted showing us the Canto Bight Casino patrons (see above). We will be making brief posts each day with these photos titled: The Last Jedi Photo of the Day.
The first card in the Topps Star Wars Countdown to Episode 8 is LIVE. Don't miss out on this Rey card. https://t.co/qgZAoy8P66 pic.twitter.com/ol2fLadvxF

— Topps Company (@Topps) November 22, 2017
If you want you can buy all these cards from the Topps site here. They cost $10 each.
Click HERE to check out and comment on this topic in our forum The Cantina