The Star Wars Show: Cover and Release Date for the Canto Bight Book Revealed and More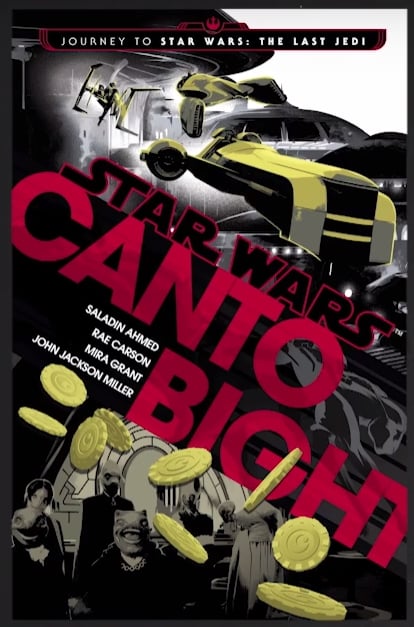 On this episode of The Star Wars Show:
The show kicks off with the news about J.J. Abrams signing on to direct "Star Wars: Episode IX"; Andi sits down with NASCAR superstar Ryan Blaney to talk about Star Wars; Graballa the Hutt and actor Dana Snyder perform a classic 'Attack of the Clones' scene; check out the all new cover from Journey to Star Wars: The Last Jedi, Canto Bight, and more!
From StarWars on Youtube:
A few weeks ago EW revealed some minor details about the Canto Bight book. The novel consists of four short stories, each about a creature that inhabits the city unmasking the deceiving glamour behind it.
Also Del Rey just revealed that the book will be released on December 5.
Here's a closer look at the #CantoBight cover, just released via the Star Wars Show! The book feat four original novellas is out on Dec 5th! pic.twitter.com/R587p1CMad

— Star Wars Books (@DelReyStarWars) September 13, 2017
And it seems Pablo Hidalgo really loves it:
This book is so much fun.

— Pablo Hidalgo (@pablohidalgo) September 13, 2017
If that vehicle on the cover looks familiar to you, then you probably remember this shot from The Last Jedi behind the scenes reel, featuring General Hux (or a random driver, considering the companion in the speeder) driving it: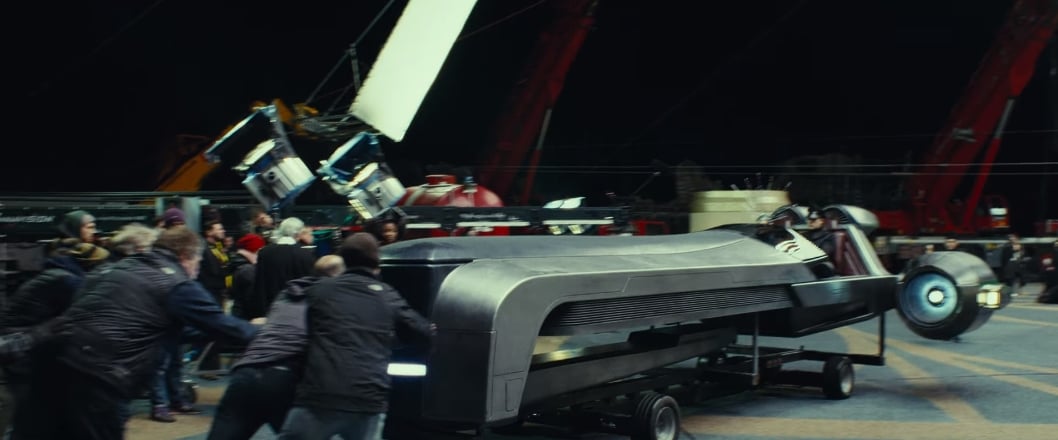 And finally StarWars.com has just revealed even more details on the book that you can check out HERE.
May the force be with you!