Phasma is Back in Her Element in Marvel's Captain Phasma #2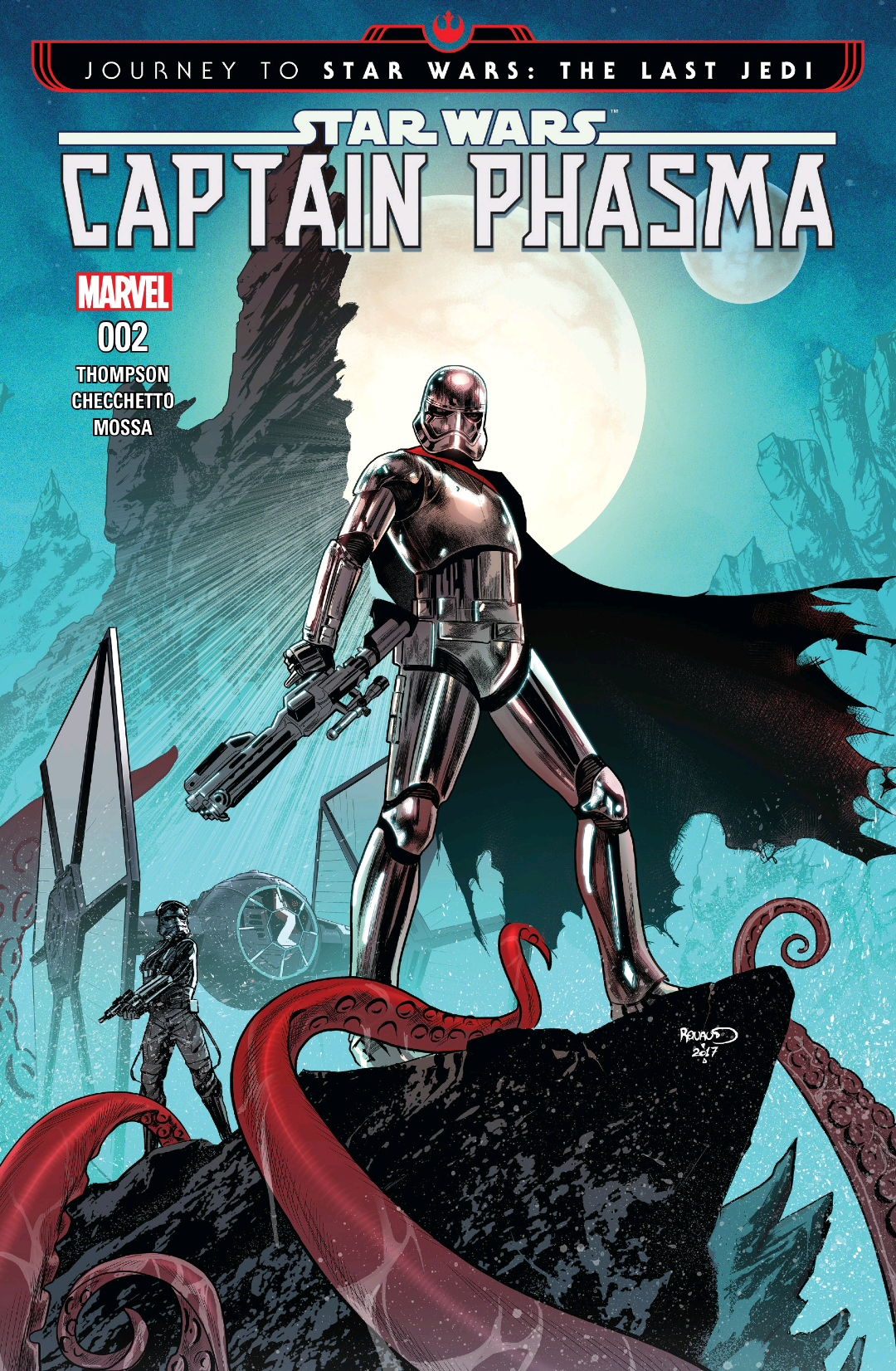 After escaping the trash compactor on Starkiller Base, Phasma is on the hunt to tie up a major loose end. First Order officer Lieutenant Sol Rivas has accessed the records of her treasonous actions that allowed the Resistance to defeat the First Order. To cover her tracks, she intends to hunt Rivas down, silence him, and pin it all on him instead. Part 2 of this four part series finds Phasma and her pilot, TN-3465, on the volatile planet of Luprora, a rocky world that very much reminds the Captain of her home planet Parnassos. Read on for the full review. Spoilers ahead…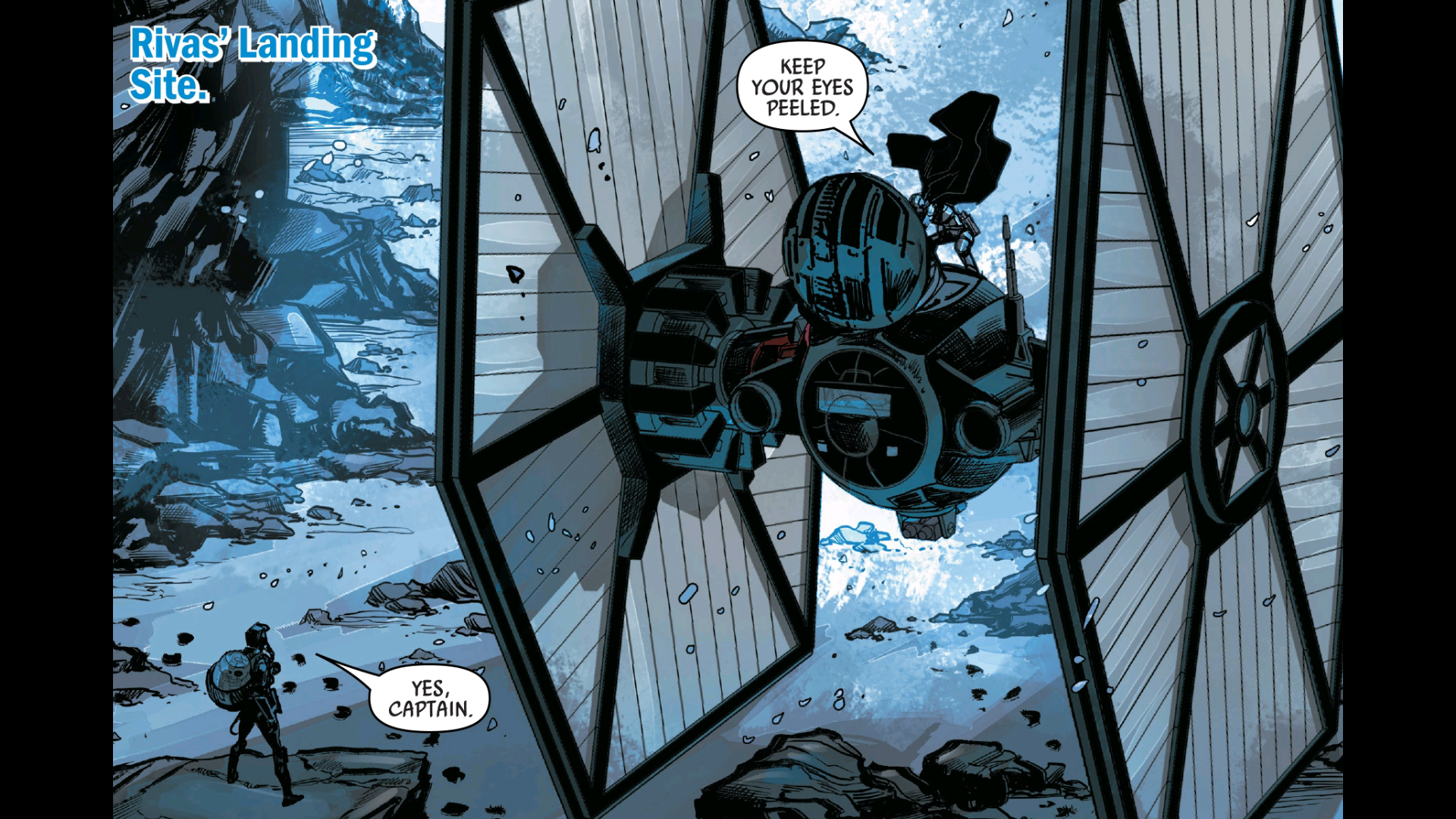 On Luprora, Phasma and TN-3465 find Rivas' abandoned TIE fighter, discovering that the officer landed on the planet out of necessity, lacking fuel and with his hyperdrive disabled. Phasma takes a moment to disable his ship's communications before tracking him down to a nearby village. In order to blend in with the locals, Phasma and TN-3465 change clothes in a nearby hut just outside the village.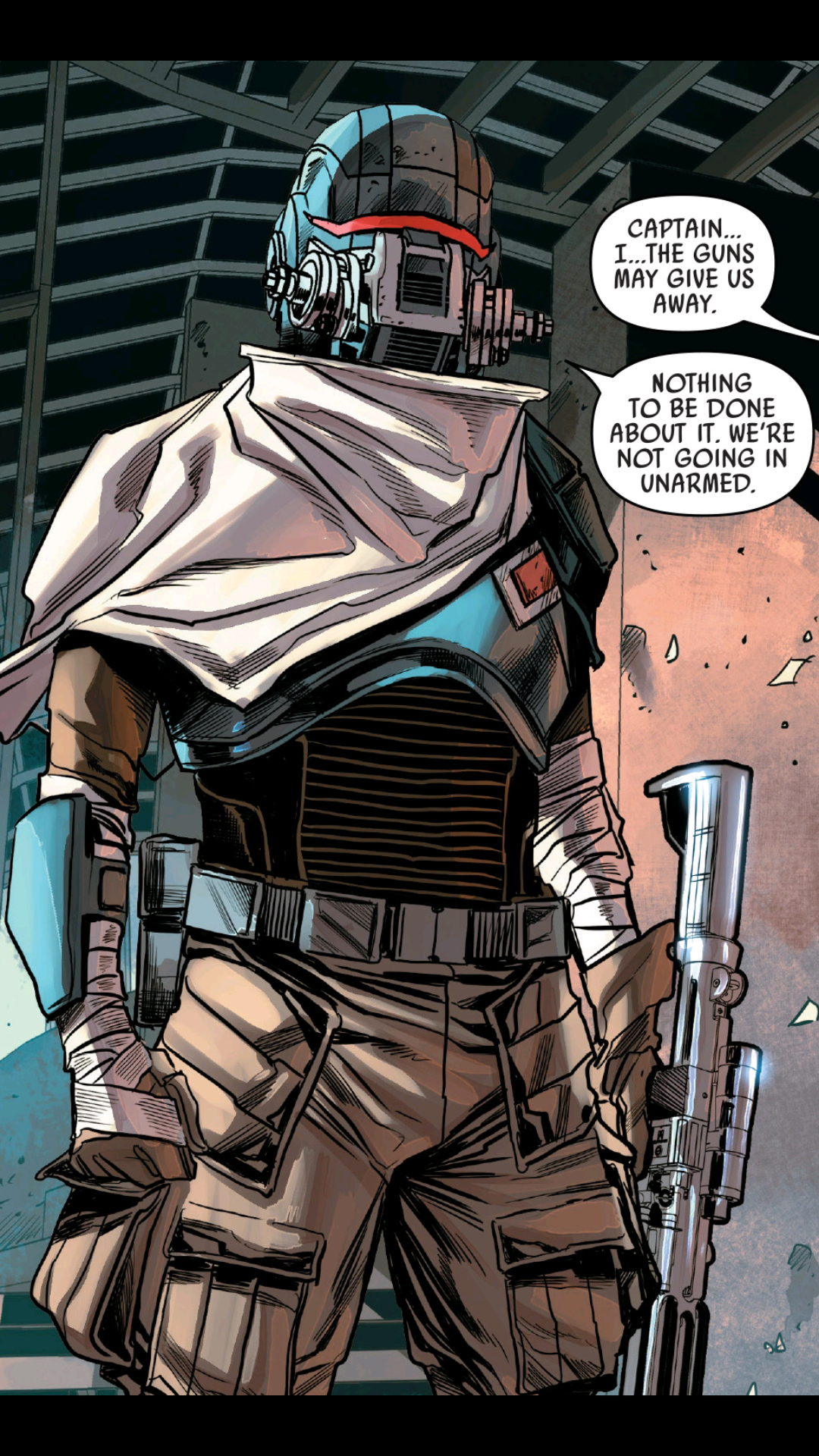 The panels tease a reveal as the Captain removes her helmet, but by the next panel she has already found a replacement (she really doesn't like people seeing her face, does she?). After the trooper changes, we also discover that TN-3465 is also a woman (cue that awkward moment when you realize you've been reading her dialogue in a male voice up to this point).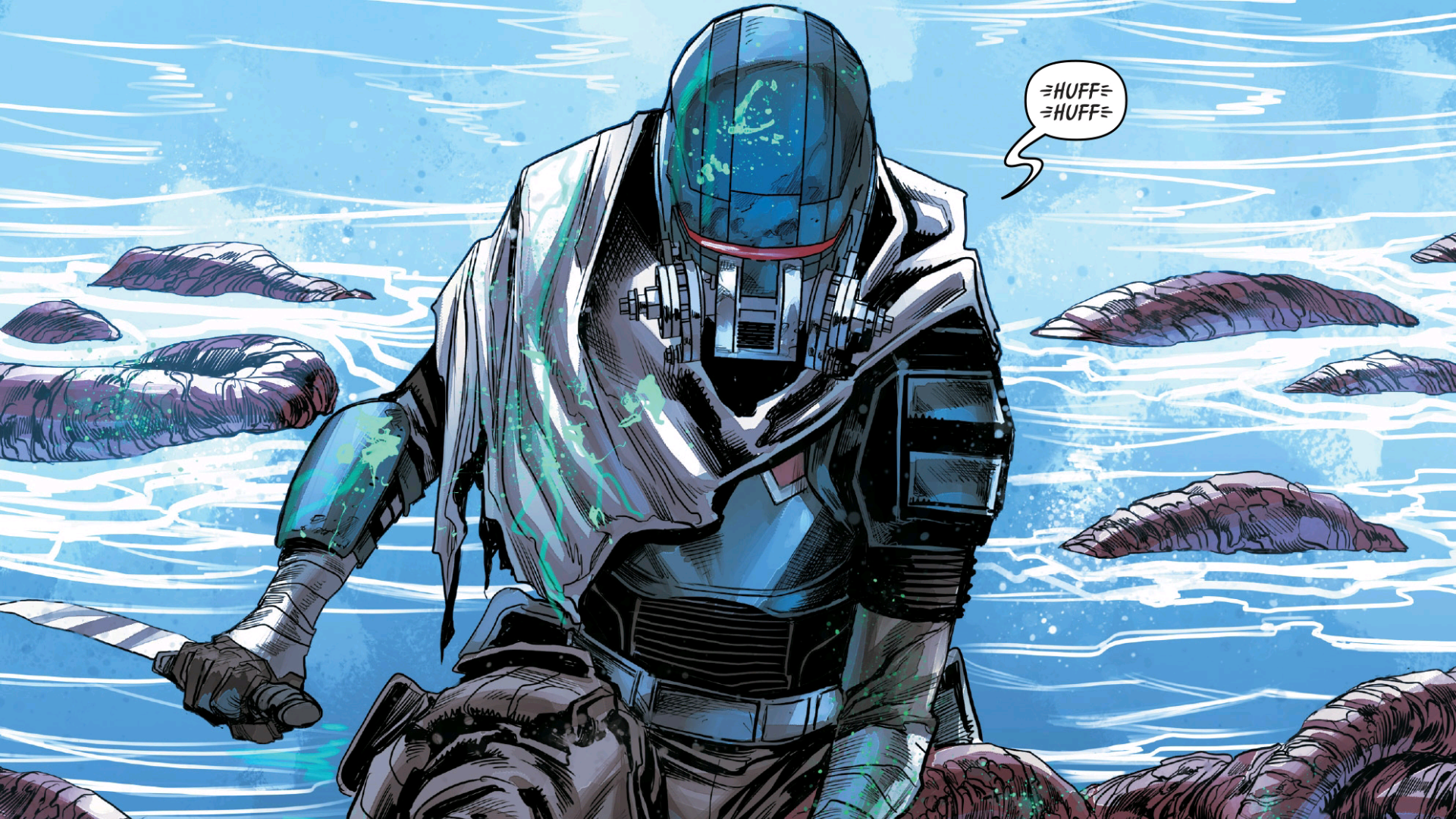 The pair set out for the village, but before they arrive, they are assaulted by a tentacled sea monster. Phasma proves her mettle against the beast, catching the attention of the locals and earning admiration from the leader of the town. The leader reveals to Phasma that their "friend" has been taken by creatures known as the R'ora and that they should count him as good as dead. Not wanting to leave her secret to chance, Phasma is determined to make sure that Rivas does not escape from these mysterious sea-dwellers.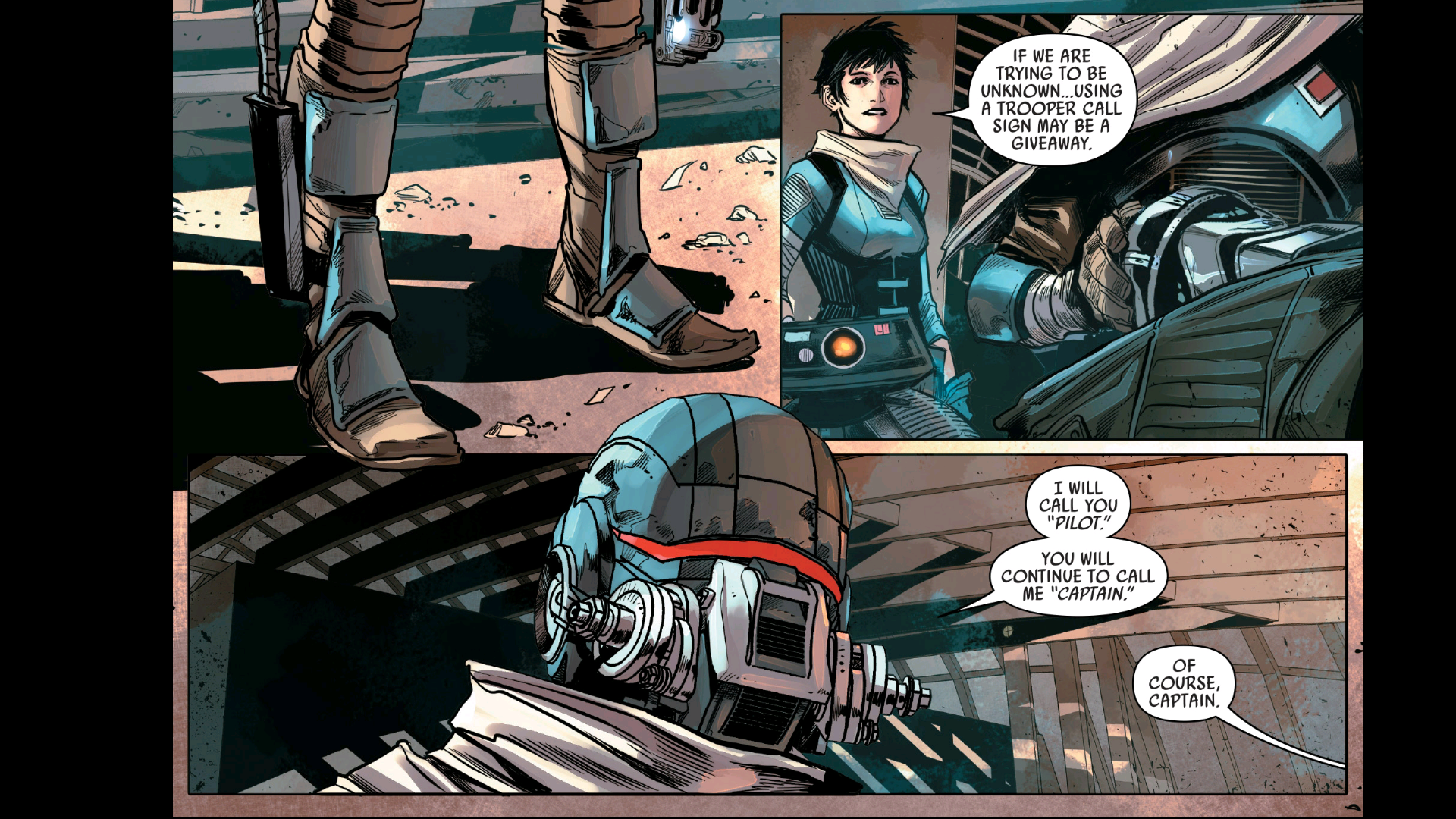 Writer Kelly Thompson continues to unravel the tale of Phasma's self-redemption, this time proving that she has a good handle on Phasma as a character, giving her a good bit of dialogue and allowing her to interact with others. After a first issue with non-stop action, it's nice to see that there will be some substance to this mini-series as well. I'm interested to see if any kind of kinship will develop between her and TN-3465 or if she will continue to remain distant (as is her typical response to others) and commanding.
In the Phasma novel by Delilah S. Dawson, we got a lot of really great moments with Phasma on her home planet of Parnassos (which were actually, in my opinion, the best parts about the book), and it's great to see Phasma in her element again on Luprora, where she can really demonstrate her skills as a formidable warrior. Checchetto continues to awe and inspire with his beautiful artwork in this series, and to be honest, even if the story sucked (which it most certainly does not), this would be worth picking up for the art alone. This issue doesn't pack as much punch as #1 did, but it sets up what could be a very entertaining second half of the series and has quite a bit of fun along the way.
Score: 7/10
Journey to Star Wars: The Last Jedi – Captain Phasma #2 is available now in a comic shop near you or online at Comixology. Happy reading comic fans!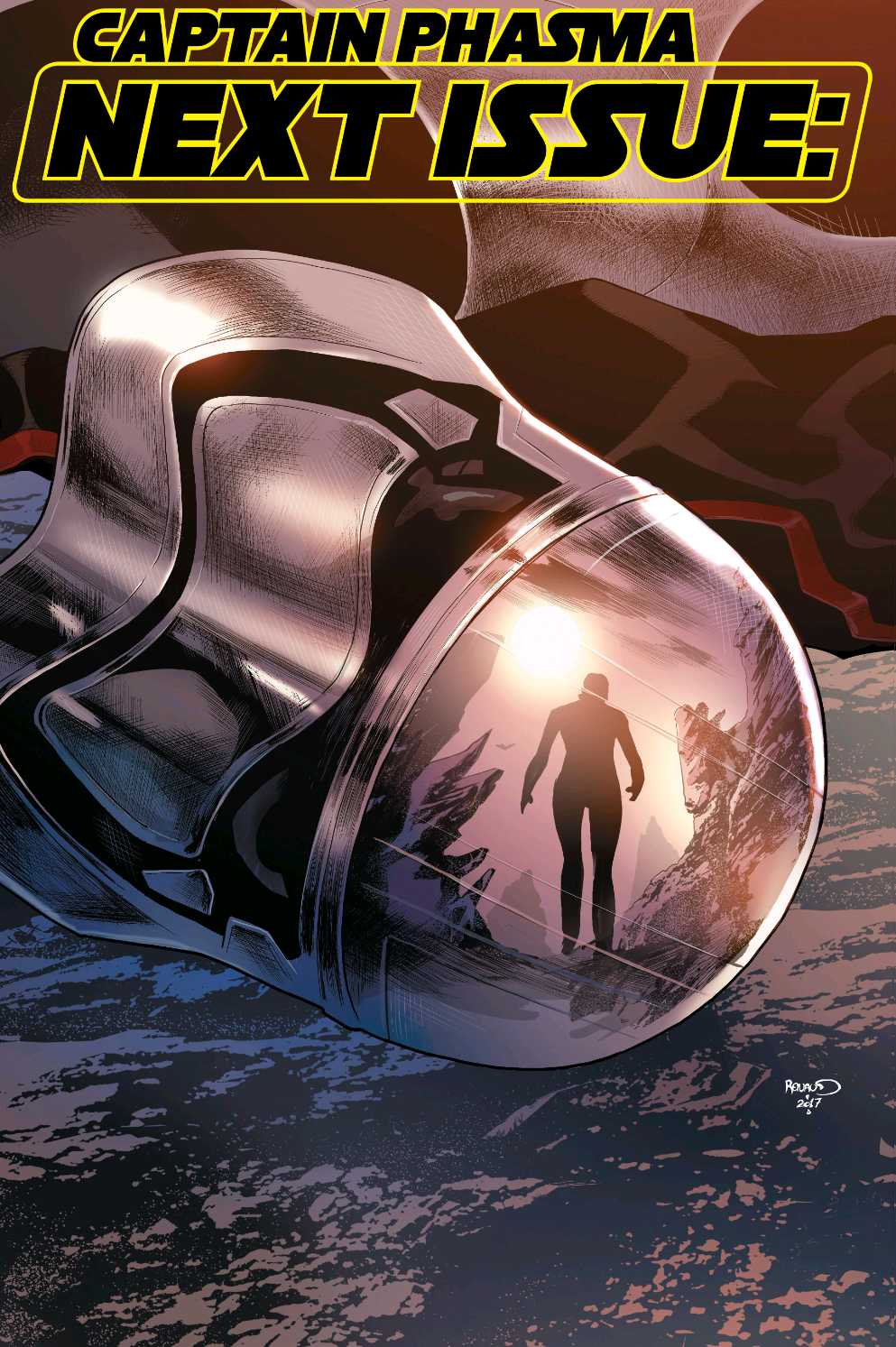 Jordan Pate is Co-Lead Editor and Senior Writer for Star Wars News Net, of which he is also a member of the book and comic review team. He loves all things Star Wars, but when he's not spending time in the galaxy far far away, he might be found in our own galaxy hanging out in Gotham City or at 1407 Graymalkin Lane, Salem Center, NY.