THR Shares More Details on the Han Solo Production Issues.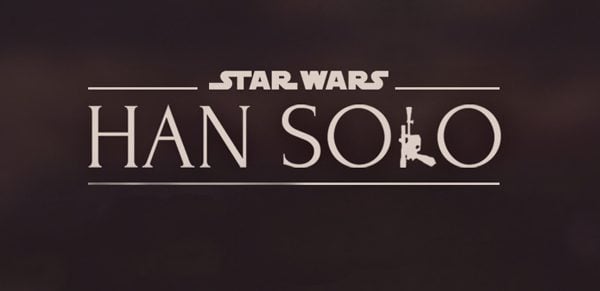 In a new and very interesting article by The Hollywood Reporter we get more details from sources close to the production about some of the things that caused the breakdown between Kathleen Kennedy, Lawrence Kasdan and Lord and Miller. Check it out.
From THR:
Lord and Miller's style of filming:
Matters had already reached a boiling point in mid-June when Phil Lord and Chris Miller, co-directors of the still-untitled young Han Solo movie, were in the cockpit of the Millennium Falcon but didn't start shooting until 1 p.m. That day the two used only three different setups — that is, three variations on camera placement — as opposed to the 12 to 15 that Lucasfilm president Kathleen Kennedy had expected, according to sources with knowledge of the situation. Not only was the going slow, but the few angles that had been shot did not provide a wealth of options to use in editing the movie.
An editor was fired and an acting coach was hired:
Matters were coming to a head in May as the production moved from London to the Canary Islands. Lucasfilm replaced editor Chris Dickens (Macbeth) with Oscar-winner Pietro Scalia, a veteran of Ridley Scott films including Alien: Covenant and The Martian. And, not entirely satisfied with the performance that the directors were eliciting from Rules Don't Apply star Alden Ehrenreich, Lucasfilm decided to bring in an acting coach. (Hiring a coach is not unusual; hiring one that late in production is.) Lord and Miller suggested writer-director Maggie Kiley, who worked with them on 21 Jump Street.
For what it's worth we continue to stay behind the words of our sources that Alden's performance in the movie gives uniqueness to the character in a very good way. That's their opinion.
Ron Howard joins the project with grace:
Stepping in to replace directors who have been fired is not something that many filmmakers would want to do. Ron Howard is probably one of the few who could and would — at least, in this particular set of circumstances. Insiders say he was concerned about how Lord and Miller would react and has been emailing with them; another source says the two have been "very supportive, very elegant." Howard arrives in London on June 26 and shooting, which began in February and was supposed to be completed in July, will continue into the first week of September as Howard captures new material. Still, an insider says much of what Lord and Miller shot will be "very usable."
Clarification on the applause:
A previous version of this article stated that the crew of the Han Solo spinoff broke into applause following the announcement of Ron Howard as director. In fact, these sources say the applause came at the end of the meeting in which the departure of Lord and Miller was announced and they were informed a new director would be arriving. These sources say the mood at the meeting was somber but there was applause "in support of the movie" (not in support of Lord and Miller's departure).
As you see there's been much going on in the last few weeks, but this project is very far from being doomed. For years there's been a talk that the script is really, really good. The cast performance is said to be very good as well and the material that Lord and Miller shot is very far from being bad and unusable.
Make sure to read the full article at THR.