UPDATE 2! Rumor: New Wave Of Black Series Star Wars Toys Tease The Last Jedi Characters.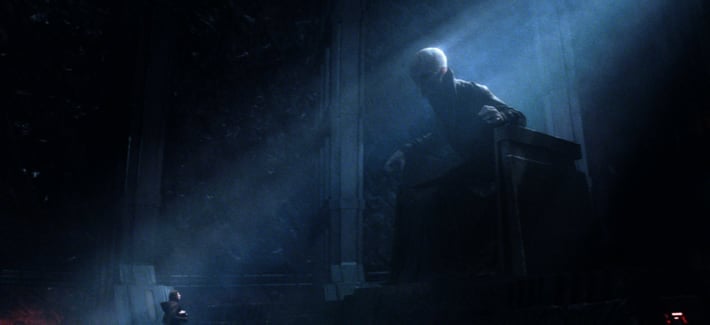 An image showing an inventory for future Star Wars products set to arrive at a GameStop store around September 1, 2017 (Force Friday) has recently made its way online. While the product names that are related to The Last Jedi are naturally coded, they do give us an idea of what to expect for the movie's marketing campaign.
The orginal image leaked out on Reddit, and while the info provided with the screencap would typically be enough to lead into a story, there's more info to consider here. Our pal at La Fosa del Rancor also added the following details to the mix:
The names of "Cool Beta" and "Foxtrot" are all the more difficult to predict which characters they refer to, but the first figures it is hoped they will be important as Rey, Kylo Ren, Luke, Finn or Poe, but you never know. The so-called "Victor" is very likely to be Snoke. What gives us reason to think that it is Snoke is because in one of the two figures that this character will have that it will include a "throne", and we've seen no one but Snoke we sit on a throne in the Sequel Trilogy. Finally, there is a pack of 4 figures of characters called "Guards of Evil", which sound like the rumored personal guards of Snoke.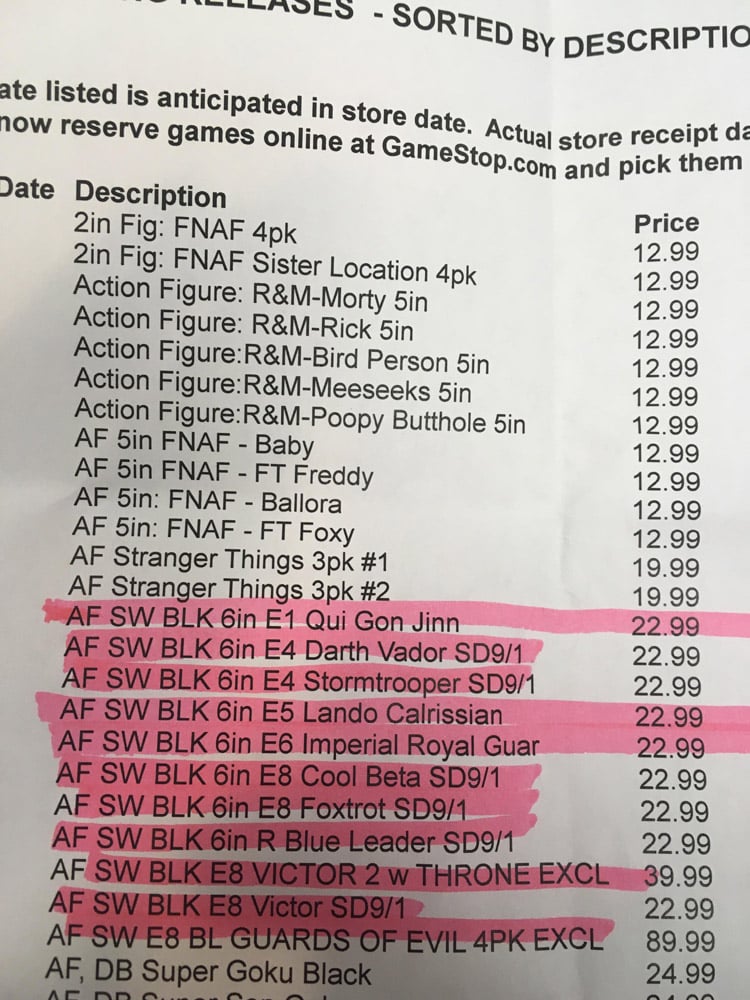 A Sequel Trilogy-era Black Series figure of Luke is rumored to arrive closer to the release of the movie, so perhaps "Cool Beta" and "Foxtrot" are more representative of the new cast than the legacy characters. Given that "Victor" is almost certainly Snoke, it's incredibly likely that we'll see him both in his robes (as seen in The Force Awakens) and his regal attire that has been rumored to debut in The Last Jedi. It's likely that now that Lucasfilm have decided what Snoke looks like, they'll be using him more in the marketing for future movies. On a last, unrelated note, the figure listed in the middle of the other Episode VIII toys – "Blue Leader" – refers to General Merrick from Rogue One Grand Admiral Thrawn as he appears in Rebels, as it was confirmed by Hasbro at Star Wars Celebration Orlando that Thrawn would be a Force Friday character (hat tip @RogueKnight).
UPDATE 1!
The "Foxtrot" codename sounded oddly familiar to me, and thanks to The Cantina contributor MagnarTheGreat, I remember exactly why. Magnar previously took note of list of forthcoming Wal-Mart products described on a collecting site known as Bantha Skull in December 2016. Among the products listed were two specific items explicitly tied to The Last Jedi:
55187081 SW E8 FX FOXTROT 1 BLUE LIGHTSABER
55187088 SW E8 DC VICTOR GUARD AND TANGO RED
Let's use what we've recently learned about these Gamestop with the Wal-Mart product list to draw a few conclusions. Firstly, it appears as though "Foxtrot" directly refers to either Luke Skywalker or Rey. While I am inclined to believe it is most likely the latter, distinctly pointing out that the lightsaber is blue (presuming that part isn't a code – more on that in just a second) also suggests that we might be talking about a Luke-related product here. Secondly, we can presume that "Victor" does indeed refer to Snoke, but it may also suggest that the "Guards of Evil" are not necessarily related to Snoke in particular, since there's a clear distinction between them and the "Victor Guard". If that's the case, then the "Guards of Evil" character multi-pack could be a few of the Knights of Ren. Thirdly, "Blue" and "Red" seem to be indicative of individual factions. If Thrawn's "Blue Leader" status is indicative of anything, then we can presume that "Blue" refers to the Empire/First Order and "Red" refers to the Rebel Alliance/Resistance – or it could be the other way around in the event that it really is a figure of General Merrick from Rogue One. (The "R" label makes me think it's Rebels-related and not Rogue One-related, in any case.)
UPDATE 2!
The hits just keep coming as more information on Star Wars products arrive. CM4Sci, another Redditor, has revealed even more product names:
SW E8 Deluxe Figure 2-Pack – 5010993364367
SW E8 RP Electronic Lightsaber – 5010993370344
SW E8 Electronic Mask – 5010993370207
SW E8 RP Extendable Lightsaber – 5010993364220
SW E8 3.75″ SWU Figure Collection 1 – 5010993364442
SW E8 3.75″ SWU Figure Collection 2 – 5010993364510
SW E8 Hero Series Figure W1 – 5010993370863
SW E8 Hero Series Figure W2 – 5010993447046
RP Mask – 5010993370429
Lightsaber – 5010993370504
Lightsaber – 5010993372874
Starter Set F – 5010993372966
Starter Set I – 5010993426515
Starter Set D – 5010993372942
Vehicle Class A – 5010993370757
Vehicle Class B – 5010993370818
Vehicle Class C – 5010993364282
Vehicle Class D – 5010993364305
Victor Deluxe Lightsaber – 5010993370443
SW E8 Figures 30cm – 5010993435203
SW E8 IP Beak (Electronic Plush) – 5010993380640
IP Smart Delta 2 – 5010993370269
Jedi Knight Lightsaber – 5010993371655
Hot Wheels Millennium Falcon Playset – 0887961385328
Extendable Lightsaber RP Victor 1 – 5010993370528
There's lots of information to look at here, but I'll keep my observations brief this time:
"RP" most likely refers to Kylo Ren, given the presence of mask and lightsaber products.
If "Victor" is indeed Snoke, then the villain possesses a lightsaber of his own.
The electronic plush beak thing most likely have to do with the Porgs, the birds of Ahch-To.
If "Delta", "Victor", and "Foxtrot" are of any indication, the phonetic alphabet is being used to give code names to these products.
One of the lightsaber products may be based on Obi-Wan's weapon, as mentioned by Hasbro (hat tip 70DBounce2).
More news on The Last Jedi's merchandise as it breaks.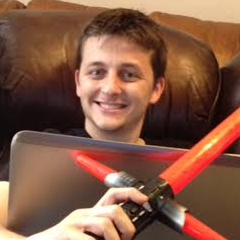 Grant has been a fan of Star Wars for as long as he can remember, having seen every movie on the big screen. When he's not hard at work with his college studies, he keeps himself busy by reporting on all kinds of Star Wars news for SWNN and general movie news on the sister site, Movie News Net. He served as a frequent commentator on SWNN's The Resistance Broadcast.