Star Wars Weekly Buzz: Hayden Christensen Returns To Celebration, Lost Han Vs Greedo Shoot-Out? and More!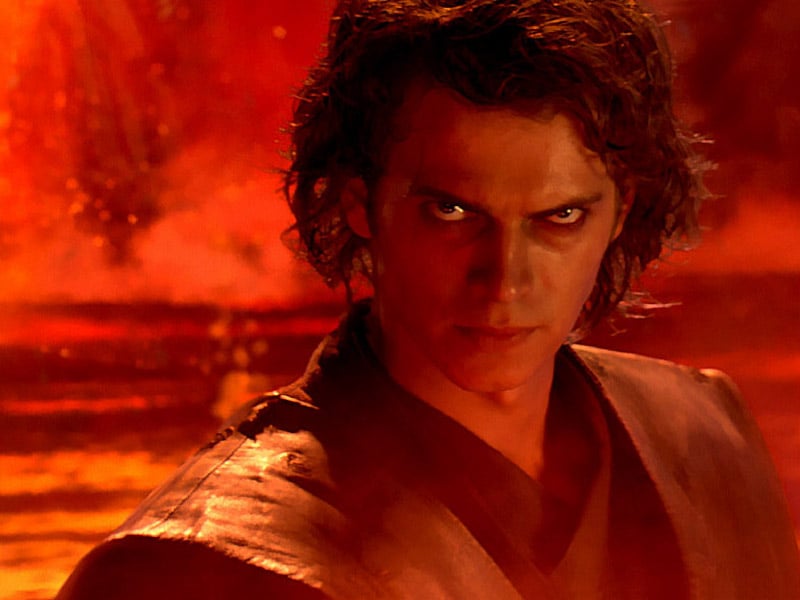 This week on our Star Wars Weekly Buzz:
Hayden Christensen returns to Star Wars Celebration; Mark Hamill has second thoughts about a key "The Force Awakens" scene; Rian Johnson stands behind a change he made to Kylo Ren in "The Last Jedi"; John Boyega hints at Royal cameos in Episode VIII; Lost Greedo Vs Han Solo Shoot-Out?; Dave Filoni talks about directing future Star Wars films and much, much more!
Alright, let's get to the BUZZ!
Paul Blake talks about another Greedo vs Han Solo shootout
Paul Blake, who played Greedo in Star Wars, spoke with DJ from SciFi Central, and commented about another scene between Greedo and Han Solo at Docking Bay 94.
"It was a brilliant little sequence in which I love doing with Harrison (Ford), where we were shooting at each other like cowboys and indians. We had this big gun battle where we were shooting at each other all morning"
This is one lost scene I've never heard about. According to Blake,  the shoot-out takes place right before the Stormtroopers enter Docking Bay 94. Jabba's crew and Solo fire at the Stormtroopers ? Very interesting indeed.
Check out the interview below:
Perhaps we can ask ILM's John Knoll to look in the original film cans (one more time) for this lost footage? John?
Hayden Christensen returns to Star Wars Celebration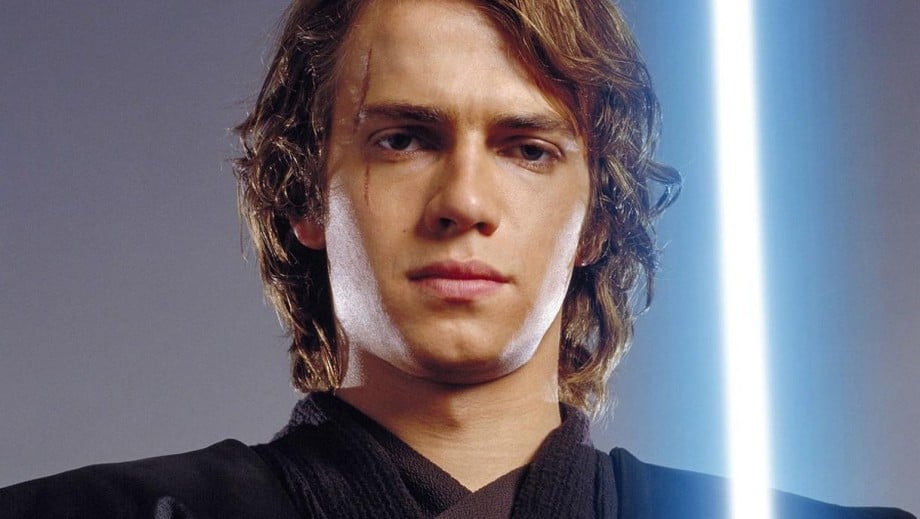 Many years have gone by since Hayden Christensen took part in the excitement of Star Wars Celebration. Christensen, the actor behind Anakin in both Star Wars: Attack of the Clones and Revenge of the Sith spent an enormous time last week interacting with fans and signing a ton of autographs. In a interview with The Star Wars Show co-host Andi Gutierrez, the actor spoke a little bit about his return to Celebration and his connection with Star Wars.
"It's awesome. It's great to be back," but was just talking about the convention.
Christensen was also asked about his ongoing connection to the films:
"My relationship with the films is still very much, sort of, very present in my life." he said "My life is still very Star Wars-centric."
In the end it was Darth Vader himself who brought balance back to the force by fighting back the darkside and ending the Emperor's evil reign of terror. Is it possible that Anakin will be the one to show Kylo Ren the path back to the lightside via a force ghost?
We shall see!
You can view the entire interview below:
Mark Hamill says he was wrong about Star Wars: The Force Awakens potential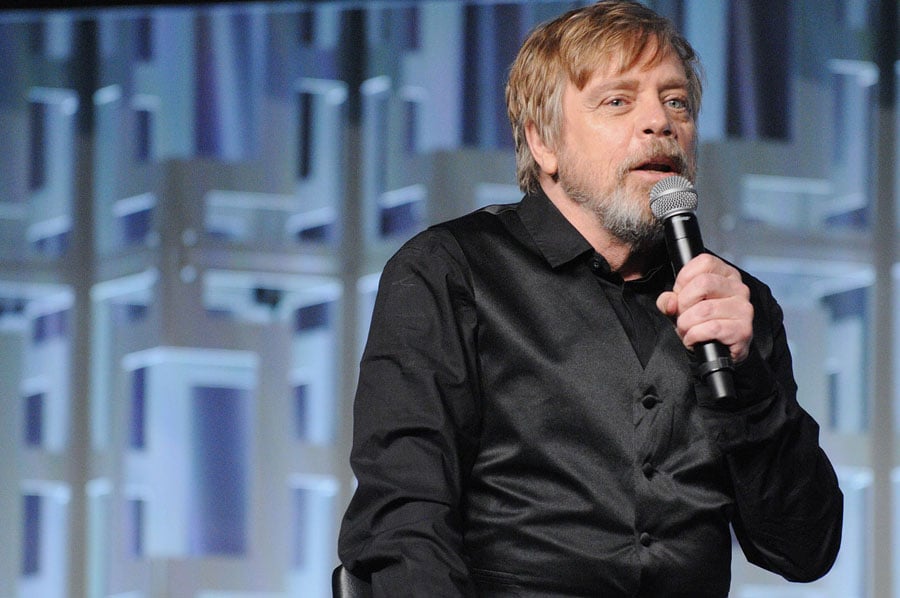 Mark Hamill revealed a previously unknown secret in a recent interview with ABC News. The veteran actor said he wasn't sure how one scene in "The Force Awakens" would be received by its fanbase.
"I was really wrong about [The Force Awakens]. I said, 'When I turn around, the audience is going to hoot and holler because it's such an obvious cheat.'" Hamill explained, referencing Luke's appearance in the final scene of the film. "I didn't foresee John Williams's incredible music and the shots of Daisy [Ridley] or the build-up to it all. I was never happier to be wrong."
Hamill's next appearance as Luke – in December's Star Wars: The Last Jedi – is sure to have the same level of fan anticipation.
You can check out the complete interview below:
Rian Johnson Tweets a response to someone asking about Kylo's scar
At the end of The Force Awakens, Kylo Ren gets a deep gash on his face from Rey's lightsaber in their duel on Starkiller base.  The gash previously had gone between his eyebrows and down his nose. Fast Forward to the present, where the teaser trailer release for "The Last Jedi" showed Kylo wielding his saber with a face injury that has his scar in the wrong place.
Fans immediately called out the placement of Kylo's scar, and took to Twitter in droves for answers. Suddenly, director Rian Johnson chimed in on his Twitter account to set the record straight. Here's what he had to say.
@origonalname113 @mutlubulutlar @StarWarsNewsNet @TheLastKylo It was my decision to slightly adjust it, and that was my justification. It honestly looked goofy running straight up the bridge of his nose

— Rian Johnson (@rianjohnson) April 19, 2017
Personally I would say I agree with the directors change. How about you?
Royal and Pop Star Cameos in "The Last Jedi"?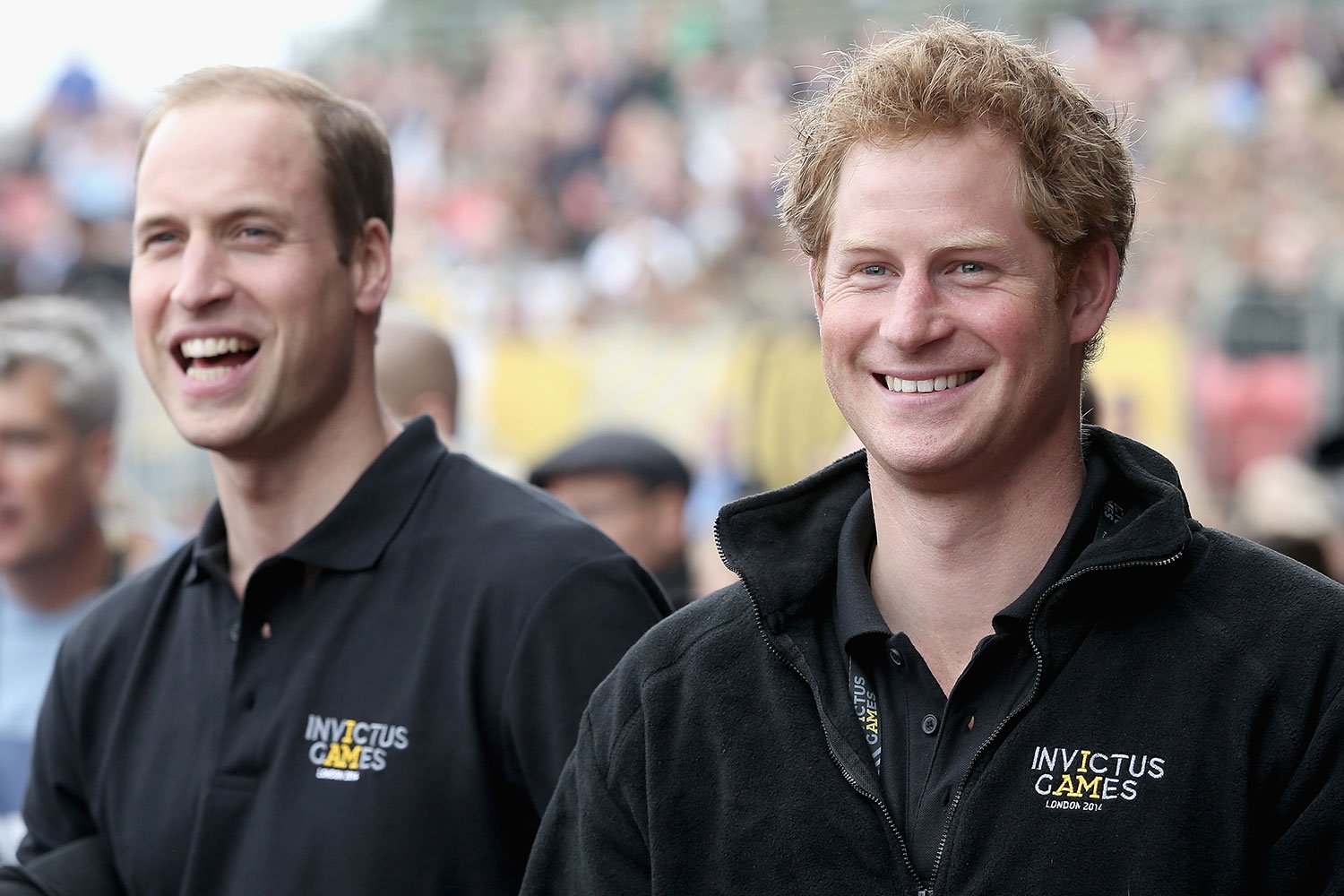 Star Wars: The Force Awakens featured its fair share of cameos for it's theatrical release, and apparently the sequel looks to continue that trend. Recently, cast member John Boyega hinted at the cameos of Prince William, Prince Harry and British pop star Gary Barlow in "The Last Jedi"
 "I have no comment, but he does look good in a Star Wars suit." On Harry and William, he said "No comment on that but they look good too."
Filoni talks about his interest in directing a future LIVE action Star Wars film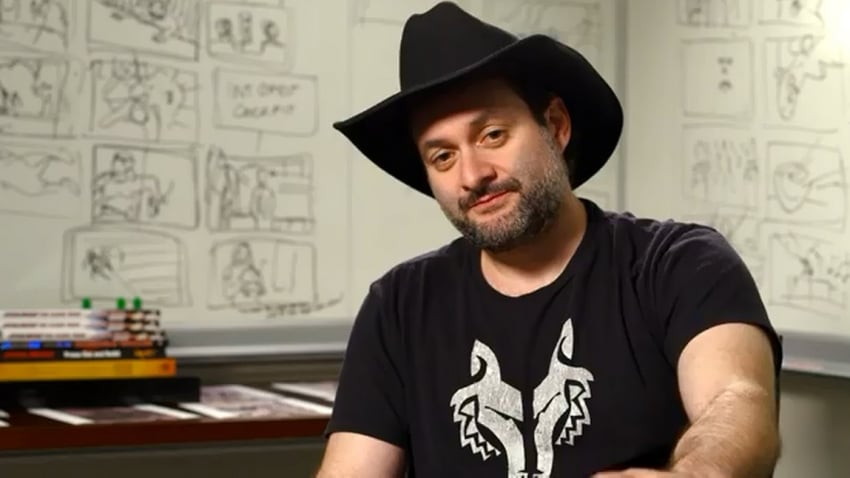 With Star Wars Rebels set to finish its fourth and final season on DisneyXD, executive producer and supervising director Dave Filoni recently spoke about his interest in directing a future live-action Star Wars film with ComingSoon.net. Filoni was asked if he would be interested in directing a live-action film and he had this to say:
"I'd be crazy to say I'm not interested in that," said Filoni. "I don't want to say that would be the ultimate, because I really enjoy the stories I'm telling now and I would never undercut them by saying they're something less. I think the craft we do and the work we do in these series is tremendous and the artists we have working on them are amazing. But I can't help but be curious about this live-action world and what I see there and the tremendous opportunities that are around me. It is very interesting to me, I respect the craft that it is, it's a different style. "I've been observing and learning a lot about it to see how I would do it and if it fits with my creative vision for things or would I encumber the process," Filoni continued. "I don't do things like that unless I feel like I do have a real ownership and mastery of it, I just think it's disrespectful to the crew that you would work with, who would obviously been tremendous professionals and I wouldn't want to hinder them in any way. You know, we'll see. In some circles you find you're a master and in some circles you're still a Padawan, we should always be learning, all of us. Always be learning."
Do you think Filoni should be considered as a director to take on a Star Wars film?
Pablo attempts to clear up some press and blog reports coming out of Celebration Orlando 2017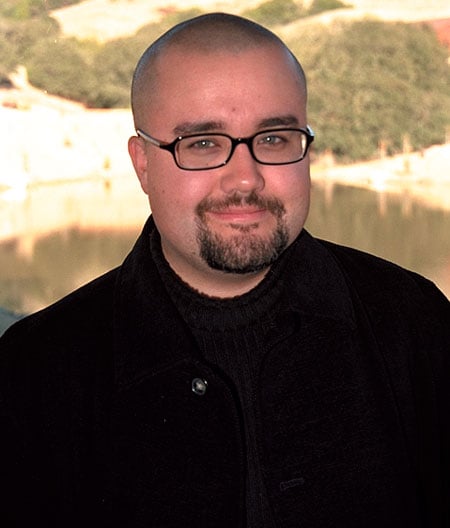 1.I am not the head of the story group. That's Kiri Hart. She's brilliant. Check on the BTS stuff on Rogue One home video.

— Pablo Hidalgo (@pablohidalgo) April 18, 2017
2.My 'sole job' is not to keep track of Star Wars lore. Very few people at Lucasfilm have a 'sole' job.

— Pablo Hidalgo (@pablohidalgo) April 18, 2017
3.Weeks go by without ever using the word 'canon' at work. When it does come up, it's often ironic.

— Pablo Hidalgo (@pablohidalgo) April 18, 2017
.@WarwickADavis has a message for you. Learn more about how you can be a #ForceForChange: https://t.co/sd97PYWeiJ. pic.twitter.com/LrH8cX8EMC

— Star Wars (@starwars) April 20, 2017
And the most talked about film on social media is?
#StarWars #TheLastJedi brings the force to social media https://t.co/4qjL0Po6F0 pic.twitter.com/HAAdYA3MkR

— Variety (@Variety) April 20, 2017
Chris Miller and Philip Lord Tweet about why they weren't at Celebration Orlando 2017
Sorry @philiplord & I couldn't break from filming & make it to #SWCelebration. Can't wait to show you how special this movie is!

— Chris Miller (@chrizmillr) April 17, 2017
One day these films will direct themselves…but for now shooting Star Wars must be our method of #SWCelebration. See you next year! https://t.co/3RRPR3tbgd

— philip lord (@philiplord) April 17, 2017
Ewan McGregor is still waiting for his phone to ring (officially) Fingers crossed folk!
Ewan McGregor on the #StarWars Obi-Wan movie: "I'd be happy to do it" https://t.co/UQuU6kXsWW pic.twitter.com/bhhMB12lSi

— Entertainment Weekly (@EW) April 18, 2017
What we learned from Dave Filoni and Pablo Hidalgo at Celebration Orlando.
Bounty hunters, clones, and Ahoska lives? 11 things we learned from @dave_filoni & @pablohidalgo at #SWCO.https://t.co/YtW3me4Mcg pic.twitter.com/ODHXrQVpSB

— Star Wars (@starwars) April 19, 2017
Rogue One: A Star Wars Story remains #1
Force Remains with 'Star Wars' for DVD, Blu-ray Disc Sales https://t.co/ZBU32aObc2

— Variety (@Variety) April 20, 2017
How about some fantastic art?
With s3 of #StarWarsRebels coming to an end I want to thank the cast & crew for their amazing work on that season! Here's my tribute 😀 pic.twitter.com/jNU7XXOa3z

— Ksenia Z. (@lorna_ka) March 25, 2017
I've received a lot of requests to tackle the other Star Wars movies so here is a WIP of my next poster for Episode IV. #StarWars #fanart pic.twitter.com/NdP1zmbgJx

— Derek Laufman (@laufman) April 21, 2017
Iam McDiarmid's unlimited power
Ian McDiarmid has unlimited power. #SWCO Loved it! pic.twitter.com/93UoiHVqtU

— I LIVE IN HYPERSPACE (@rebelresource) April 23, 2017
The Last Jedi's Resistance Skimmer from @BrickBrains
Resistance Skimmer from Star Wars: The Last Jedi – https://t.co/oNGQNWg77f pic.twitter.com/ki0O5TfEGY

— Brick Brains (@brickbrains) April 23, 2017
Before we go!
Check out this cool "Lightsaber Theory" regarding Rey's heritage. This guy puts up a pretty good case. We warn you that it could end up being an actual spoiler.
Darryl James talks about coming close to killing Mark Hamill
DJ from SciFi Central caught up with Ron Hone who worked on Special Effects for 'The Empire Strikes Back'. It seems that they came very close to killing Mark Hamill in one of the special effects sequences.
Check it out!
Star Crash and Rogue One: Star Wars Story Musical Score Comparisons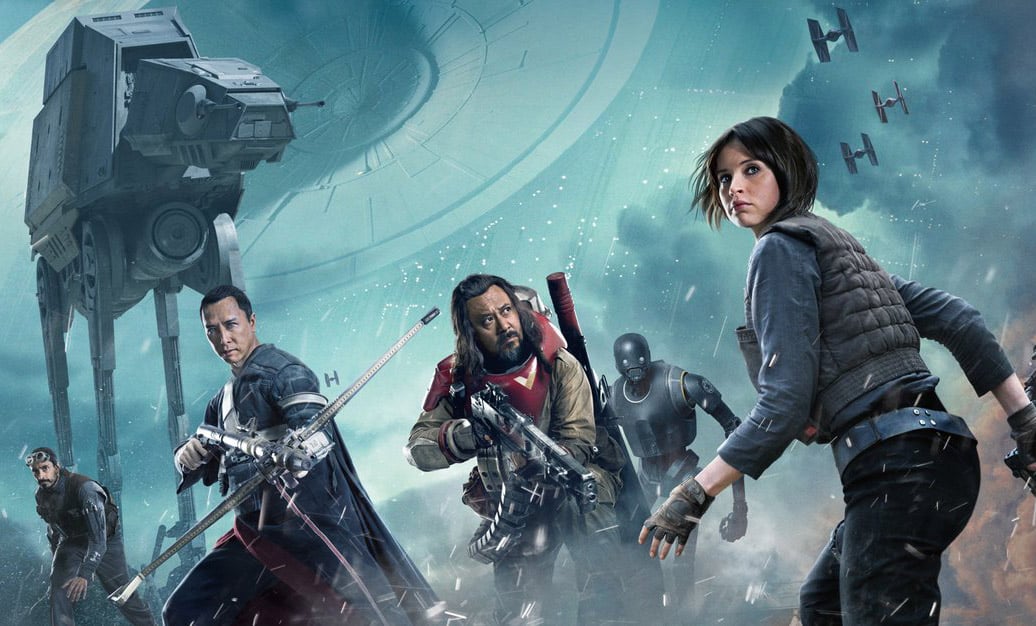 Honestly, it's really just the first two notes. Star Crash and Rogue One share a similar Star Wars theme. Other than that, they are pretty different. Chalk it up as a hilarious coincidence.
May the force be with you!