Collider Jedi Council! Recap of Celebration 2017, New Standalones Announced This Summer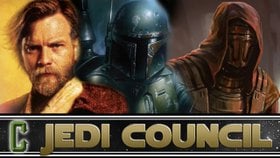 This week on Collider Jedi Council:
The gang recaps all things Star Wars Celebration Orlando 2017; discusses the recent alien revealed for the new Han Solo film; shares their thoughts on what new Star Wars spin-off film will be announced this summer? The ever popular "What's the Deal with Canon" and much, much more! It's an episode you will not want to miss….

The council wants to hear from you! Send in all your Twitter questions to @ColliderVideo with the hashtag #ColliderJediCouncil.