Rogue One Wins "Best International Film for Production Design" at the BFDG Awards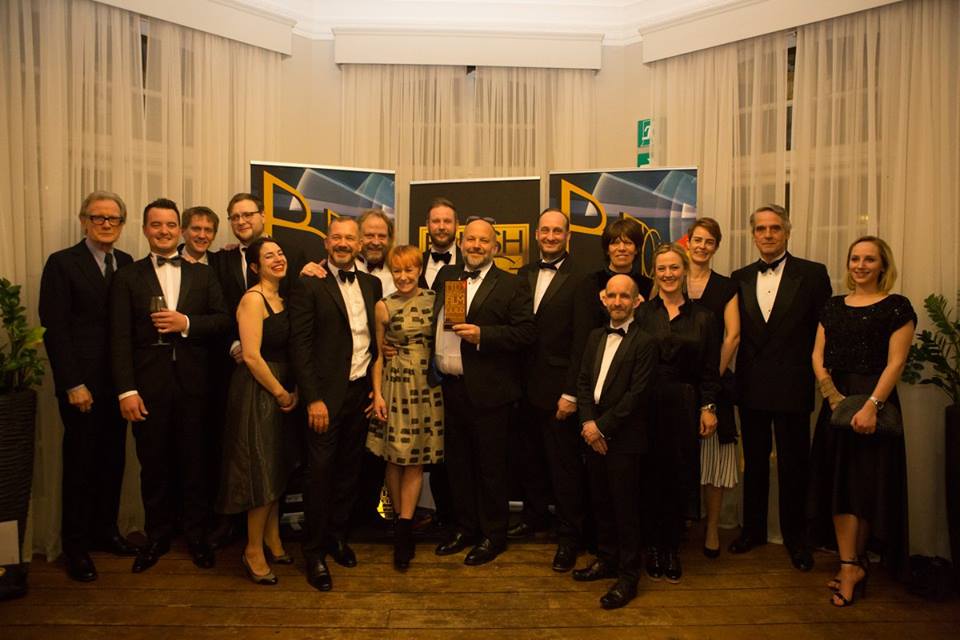 As Star Wars fans, we take great pride in our movies and their capacity to entertain us. Their ability to garner awards in late February is just pomp and circumstance for the fans as ultimately, we decide what's good and what isn't when it comes down to it.  Nevertheless, when one of our beloved films gets tossed into the hat for the upcoming awards season, we feel an even greater sense of pride, as the movie we love is presented for what it really is – a work of art. This past Saturday, the British Film Designers Guild (BFDG) Awards were held at Pinewood studios, and Gareth Edwards' take on the galaxy far, far away, won the award for "best international film for production design".
From the British Film Designers Guild:
The forthcoming Award's season has got off to an extremely exciting start. On Saturday we saw the "British Film Designers Guild" (BFDG) hold its inaugural annual Awards Ceremony in the Ball Room at Heatherden Hall, Pinewood Studios.
Celebrating the outstanding skills and talent of the British film crews working behind the camera was combined this year with the 70th Anniversary of the Guild's formation. The BFDG awards are made even more special as they are all voted for by the Guild's membership who are free to nominate individual members and productions members have worked on – those who are believed to be truly deserving to be given an award in recognition of their work, creative skills and visual impact on film making. After weeks of voting the anticipation and atmosphere in the ballroom was electric.
The awards were presented by special guests including Bill Nighy and Jeremy Irons. Before presenting the Spotlighting New Talent award Bill Nighy was keen to share his appreciation of the amazing work of the Art Department and Set Dec teams who design and dress all of the sets and supply the props he encounters in his work.

He said: "When I am handed a prop or walk into a set…I know there's a whole world of thought behind it – makes it real for me and I know the film will be serious and have a depth behind it".
Jeremy Irons kindly led a moving tribute to John Hurt who sadly passed away this week and led the Guild in a loud and passionate round of applause as a tribute to John.
Winner for BEST PRODUCTION DESIGN – INTERNATIONAL STUDIO FEATURE FILM:
Rogue One
Amongst tough competition 'Rogue One' was a worthy winner in this category. The very successful Star Wars franchise continues to amaze and feed the appetite of the Star Wars fans adding yet another generation to the fan base.
Production Designer – Neil Lamont, Doug Chaing
Supervising Art Director – Alastair Bullock
Set Decorator – Lee Sandales
Source: British Film Designers Guild
Jordan Pate is Co-Lead Editor and Senior Writer for Star Wars News Net, of which he is also a member of the book and comic review team. He loves all things Star Wars, but when he's not spending time in the galaxy far far away, he might be found in our own galaxy hanging out in Gotham City or at 1407 Graymalkin Lane, Salem Center, NY.