J.J. Abrams Says Mark Hamill is Underrated, Praises The Last Jedi and the Han Solo Film!
Star Wars: The Force Awakens director J.J. Abrams was at the 12th annual Oscar Wilde Awards in Santa Monica, supporting the US-Ireland Alliance non-profit organization, hosted at Bad Robot. In several interviews, the director didn't miss the chance to praise the upcoming Star Wars movies and the people involved.
First J.J. Abrams spoke with NYDailyNews, sharing his thoughts about Mark Hamill.
I think we are all going to be very upset if he does not win an Oscar, and no one more upset than Mark.
This was actually a joke towards Hamill, who posted the following funny tweet addressed to Abrams a few days ago:
.@HamsterHashtags #JJsPointers #SlowlyTurnRemoveHoodButDontStartYourLengthyOscarWorthyMonologueUntilYouGetToThatRockOverThere #SilenceSpeaks pic.twitter.com/kpTboveiow

— Mark Hamill (@HamillHimself) February 22, 2017
The NYDailyNews confused the image above as being from The Last Jedi, hence their misleading title and comments. 🙂
Of course this doesn't mean that Abrams thinks Hamill is not a good actor, quite the contrary. In another interview with ET Online (via MSN), the director, who also is executive producer of The Last Jedi, praised Hamill as an actor.
ET Online: Mark Hamill keeps posting about what you said to him on that cliff.

Abrams: Actually, he's very funny. I always think frankly that he has been a little bit underrated. Look what he had to do to bring 3PO and R2-D2 to life in a way. His work was always incredible and there he was in that, sadly, short scene at the end of TFA and he had to convey a whole lot with no dialogue, so it's a lot harder in a way than you might think. He is a terrific actor an I can't wait for everyone to see what he finally does say.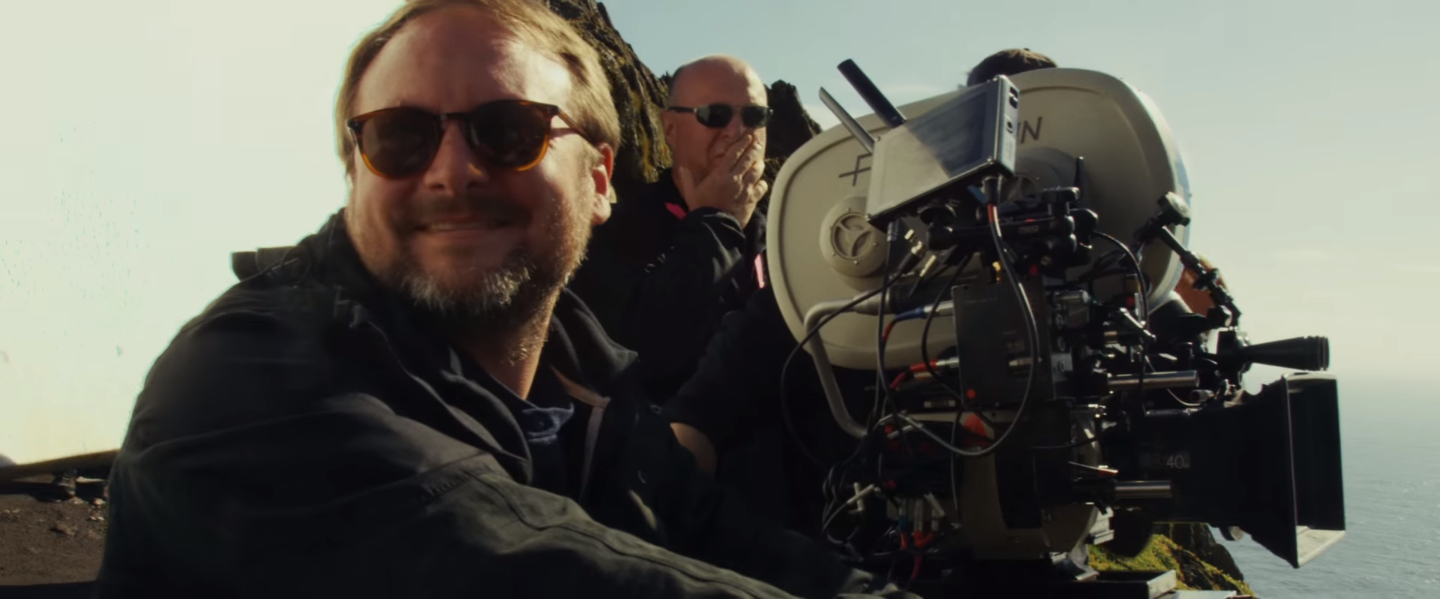 Abrams didn't miss the chance to say some good words for Rian Johnson and The Last Jedi as well.
ET Online: Were you a little jealous that someone else got to write Luke's first line of dialogue?

Abrams: Sure, there's definitely a pain, but Rian Jonson is a great filmmaker and storyteller, and I think what he's done is… well, you will see, but for me, I was less jealous and more excited as a fan of the series.

My involvement is minimal as Rian Johnson is a filmmaker who doesn't need babysat. He is hard at work in editing the movie now and it's going to be amazing.
Also the director briefly spoke about Carrie Fisher.
She will be remembered for exactly who she was — one of the most brilliant minds: irreverent, clever, blinding-bright. I knew her for decades. To know her and to work with her, especially as that character, was surreal and a beautiful thing.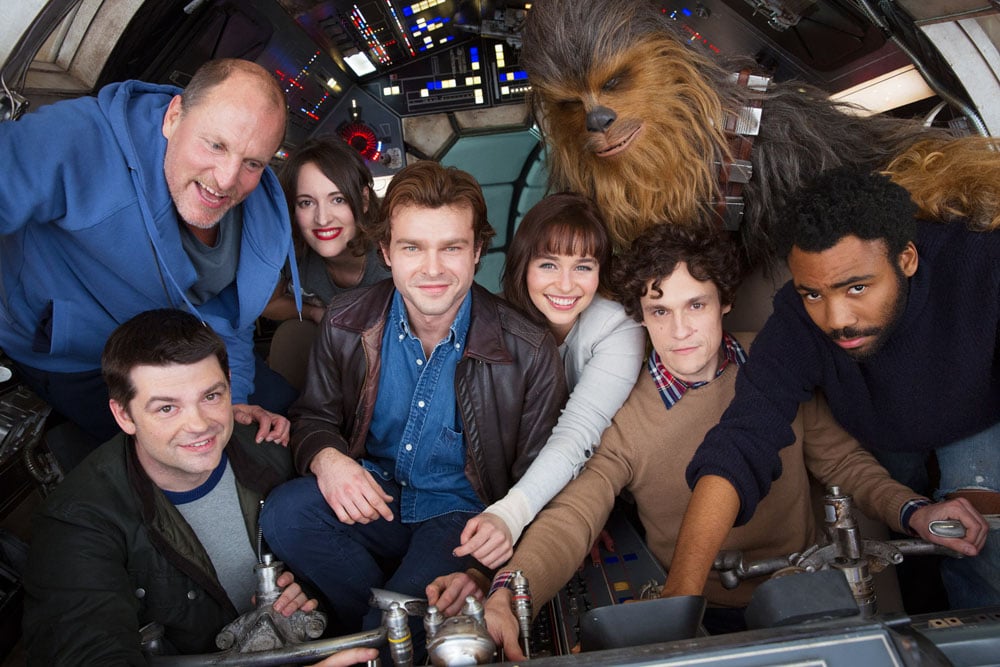 In a third interview, this time with FOX News, Abrams discussed the upcoming Han Solo spin-off film, saying the script is "amazing".
I think it is a thrill to be a part of something that meant so much to me as a kid and to be part of allowing it to mean so much for kids now. It is fun to see it live on in various forms and ways even five years ago I would have never imagined it would have continued and knowing what is coming up is even more exciting.

I can tell you it is an amazing script and the cast is obviously extraordinary.