Rumor: LEGO Star Wars Episode VIII Toy Line Features TIE Bombers.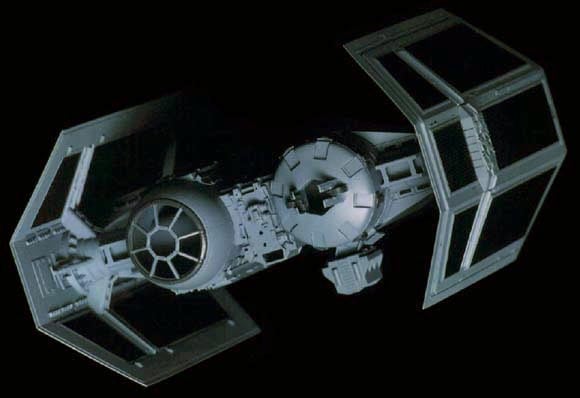 Did the lack of diversity between Resistance and First Order starfighter types in The Force Awakens bug you as much as they bugged us? Well apparently, the people at Lucasfilm got the memo, and soon the First Order TIE bombers will soon make their way to the big screen in Episode VIII! Come the next "Force Friday" event, you'll be able to pick up LEGO sets that update the design first seen in The Empire Strikes Back.
From Hound's Tooth:
Star Wars Episode VIII will be a great mix of the old and the new. This reflects in the few character designs we've seen. It should be no surprise then, that an old Imperial vessel is getting updated for use by the First Order. That's right: There will be a TIE Bomber in Episode VIII.

This information comes in the form of a leaked Lego set announcement (via StarWarsAwakens.nl). Seeing as the source has been right about Lego before with this winter's sets, I see no reason to doubt it.

Next Force Friday, you will be able to find First Order TIE Bombers at your local Lego supplier. Force Friday Lego sets aren't always a guarantee for a major role in the film… But the vehicle will no doubt at least be clearly visible at some point.
That last point is especially prescient, considering that the Rogue One merchandise line made a big deal out of the TIE striker, though it was only seen for a few seconds in the movie itself. Still, knowing that we'll be seeing more ships in battle – even if they're technically new-old ships – already gets us a little more excited about Episode VIII. Are there any recognizable ship designs that you'd like to see get sleeker updates in Episode VIII, or would you prefer that we get some new starfighters? Let us know in the comments below.
Grant has been a fan of Star Wars for as long as he can remember, having seen every movie on the big screen. When he's not hard at work with his college studies, he keeps himself busy by reporting on all kinds of Star Wars news for SWNN and general movie news on the sister site, Movie News Net. He served as a frequent commentator on SWNN's The Resistance Broadcast.