Mark Hamill Discusses the Episode VIII Title "The Last Jedi"!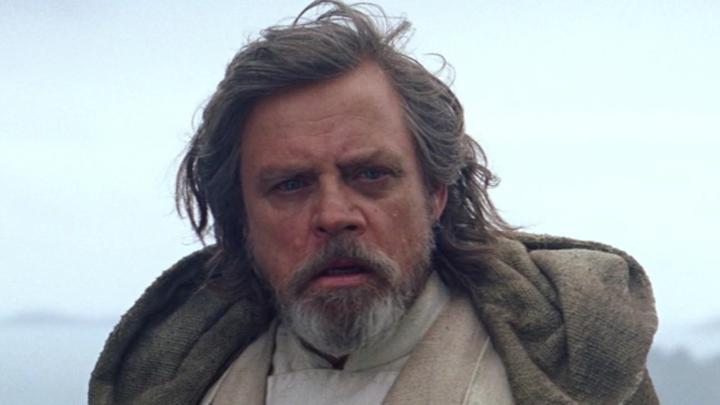 Mark Hamill was at Sundance, promoting his latest movie called Brigsby Bear. During the event Upproxx got a chance to speak with the actor, who briefly touched on the newly released Star Wars: Epsiode VIII title, revealing that the answer "who is the last Jedi" may not be that apparent as many of us thought. Hamill also discussed his relationship with The Empire Strikes Back director Irvin Kershner. Read on for the details.
From Uproxx:
In 2010, I interviewed Irvin Kershner for a Vanity Fair piece on the 30th anniversary of The Empire Strikes Back, which wound up being his last interview before he passed away. He spoke highly of you, but reading between the lines I got the impression he thought he frustrated you at times.

No, he did. Listen, as opposed to George, George is more technical and he doesn't really want to talk about motivation and backstory and that kind of thing. Kershner was much more of an actor's director and we were both very headstrong and opinionated. So I think what he's referring to is that we butted heads a couple of times over interpretation or whatever it was. And I'd say, "Well, fine. I'll do it your way, but I'm not happy about it and I think you're wrong." But I loved him and I think he appreciated the fact that I was opinionated and engaged, because that's the relationship of a director and an actor, to collaborate like that.
Do you like the new Star Wars title, The Last Jedi? I guess it would be weird if you said, "No, I don't."

I mean, I was told way back when we were doing the film what it was and I really liked it. I didn't realize, though, that actual phrase is in the crawl for Episode VII.

Oh yeah, you're right. I didn't think of that until you just said that.

By the way, when you read The Force Awakens script, the very first two words are, "Luke Skywalker has vanished." Ooh, baby, this is going to be good! I'm going to have a great part! But down later in the crawl, and I can't quote it exactly, I saw on Twitter this morning, "until Skywalker, the last Jedi, is destroyed." I thought, well, I didn't know that! I've only seen it twice – VII, I mean. And I was wondering why they would use that phrase if it was used that way, because it specifies me. And I think it's very ambiguous. Is the last Jedi Leia? Is it me?

Or is it Rey?

Is it someone we've never met before? Or is it Rey? Because she seems to have the force as well. So we'll all wait and see.
From Mark's wording it appears that the Episode VIII title may not be referring only to him in Episode VIII, as the same words did in The Force Awakens crawl. Still, we have to remember that Hamill is master at posting confusing and sometimes even trolling comments, misleading the ever hungry Star Wars fans.
So what do you think? Is Luke the last Jedi? Or there will be more…