Updated With Screenshots and a Potential Spoiler. New Rogue One Featurette Shows Off New Star Wars Aliens.
A new Rogue One: A Star Wars Story featurette has hit, highlighting a few of the many alien costumes that the people at Lucasfilm made for the film.
For those of you who are averse to spoilers, I should warn you – you might not want to look at the background around 0:20-0:21. We will include an image with that at the end of the article if you want to have a closer look.
Several screenshots from the featurette (click on the images for bigger versions):
POTENTIAL SPOILER!
And here's a closer look at what appears to be disfigured Anakin – or, perhaps more accurately, an armorless Darth Vader. They even have a concept art of him.
One can only wonder why they would need this in Rogue One. Perhaps it's for that mysterious "bacta tank" scene in the first trailer.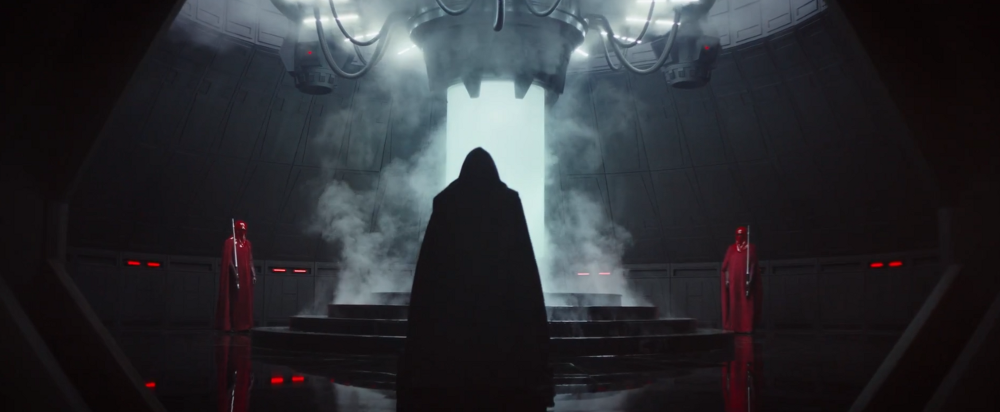 It's obvious that the Imperial Guards are guarding someone important. Perhaps it's the dark lord of the Sith, while he is resting/regenerating? Share your thoughts with us below.
Grant has been a fan of Star Wars for as long as he can remember, having seen every movie on the big screen. When he's not hard at work with his college studies, he keeps himself busy by reporting on all kinds of Star Wars news for SWNN and general movie news on the sister site, Movie News Net. He served as a frequent commentator on SWNN's The Resistance Broadcast.