First Full Star Wars: Rogue One Clip Arrives – Jyn and Cassian Escape From Jedha.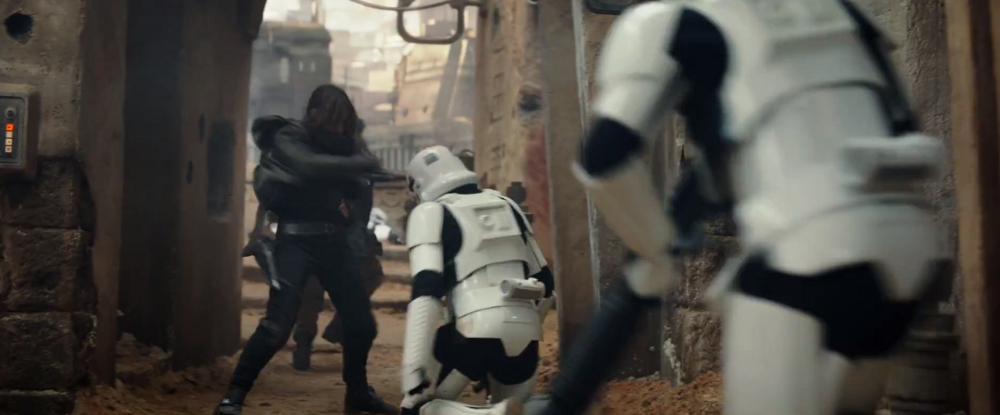 One of the first action sequences in Rogue One: A Star Wars Story that we got a glimpse at was the scene of Jyn Erso gunning down and bludgeoning a small squadron of Stormtroopers. Now, mere weeks from the release of the film, we get to see part of what the sequence looks like in the finished film. (Plus, get a brief ear-full of Michael Giacchino's score!)
The clip above is actually from an interview with Felicity Jones on The Tonight Show With Jimmy Fallon (hence the laughter heard after the fake-out with K-2SO), though Bennett R. Boyle shared the scene on its own with us. If you're interested in hearing Felicity's story about how she learned martial arts for this scene, take a look at the conversation below.
A few more clips ought to arrive as we get closer to the release of the movie, so those of you who are averse to seeing too much of the movie before it comes out might want to practice some restraint in the next few days. For everyone else, we'll be sure to keep you covered as new footage arrives, so stay tuned!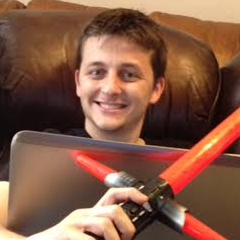 Grant has been a fan of Star Wars for as long as he can remember, having seen every movie on the big screen. When he's not hard at work with his college studies, he keeps himself busy by reporting on all kinds of Star Wars news for SWNN and general movie news on the sister site, Movie News Net. He served as a frequent commentator on SWNN's The Resistance Broadcast.