Collider Jedi Council: Rogue One Spoiler Breakdown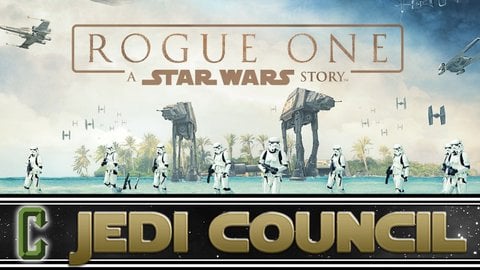 Kristian Harloff, Mark Reilly, Jon Schnepp and Tiffany Smith are back with an all-new explosive episode. Today, the gang discusses heavy spoilers from the blockbuster smash hit 'Rogue One'; share their thoughts about their favorite and least favorite moments in the film; reveal what they thought was the best on screen moment and much, much more!
Don't forget to send your questions on Twitter to @kristianharloff. Keep in mind the shows hashtag of – #ColliderJediCouncil.