Lego Star Wars: The Freemaker Adventures Season 2 Is Coming in the US this Summer and in the UK in Autumn. New Trailer Released!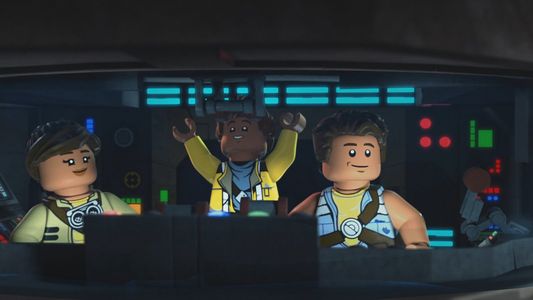 A familar Twi'lek rebel joins the Freemaker family on their adventure as Lego Star Wars: The Freemaker Adventures returns this summer for its second season. Hit the jump to watch the all new trailer plus Disney's official press release on Season two.
From Disney:
A second season of the animated comedy adventure series "LEGO Star Wars: The Freemaker Adventures" is set to return this Autumn on Disney XD in the UK. The fun Force-filled series will continue the story of the Freemakers as they join the Rebellion in their fight against the Empire.

Marc Buhaj, senior vice president, Programming and general manager, Disney XD, announced, "The series creators expertly deliver an equal amount of comedy and signature Star Wars adventure into their storytelling. We're looking forward to bringing our viewers a brand new season of galactic adventures with the Freemaker family."

At the end of the first season, the Freemaker family found a new home with the Rebel fleet. Their new circumstances bring them face to face with brutal Imperial forces, desperate Hutts, conniving Sith Lords, and the Emperor's latest plaything, M-OC, a terrifying hunter droid who continually modifies himself to fit any occasion. In response to these threats, Rowan's powers grow and strengthen until he has a vision of a sleek, invulnerable ship that can save the Rebellion and stop the Empire in its tracks – the Arrowhead. The catch is, the Arrowhead is a ship only Rowan can build. Once again, it's up to the youngest Freemaker to save the galaxy.
Prior to the second season debut, five new shorts that fill in the storytelling between seasons one and two of "LEGO Star Wars: The Freemaker Adventures" debut from WEDNESDAY, MAY 4 on Disney XD in celebration of the Star Wars fan-generated "May the 4th Be With You" holiday. A peek of the upcoming season of "LEGO Star Wars: The Freemaker Adventures" will also be revealed at Star Wars Celebration in Orlando, Florida in April. More details on Star Wars Celebration are available here.

The season two voice cast includes Nicolas Cantu (Rowan), Vanessa Lengies (Kordi), Eugene Byrd (Zander), Matthew Wood (RO-GR), Trevor Devall (Emperor), Dana Snyder (Graballa), Vanessa Marshall (Hera), Yvette Nicole Brown (Lt. Valeria), Corey Burton (Quarrie), James Urbaniak (M-OC) and Matt Sloan (Darth Vader).
And check out the new trailer: