UPDATE 2! European Theater Says They Will Start Selling Rogue One Tickets at the End of November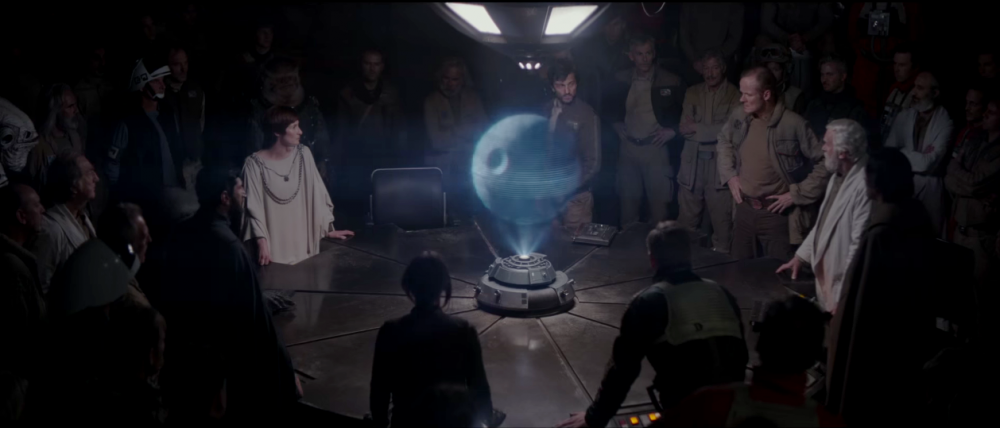 Ten days ago we told you about a local cinema in San Diego which announced that they will start selling tickets for a special advanced screening of Rogue One on November 7 (their link is no longer working). This made us suggest that the rest of the theaters will probably also start selling the tickets on the same day. It's already November 7 and there is still no official word on this, just a few more theaters selling tickets, but again for an advanced screenings. Now, a new listing on a European theater chain revealed when they will start selling tickets for Rogue One. Could this be the worldwide date? Read on for the full details…
November 7, 2016
Twitter member @kenobi_domi noticed an interesting message posted by the Twitter account of the Swiss cinema verkehrshaus.ch. Here's what he sent us:
@StarWarsNewsNet a swiss Cinema writes that tickets go on sale at the end of November. https://t.co/ezvc1Bt4fW

— Domi Kenobi (@kenobi_domi) November 7, 2016
For some reason the Facebook link didn't work for us (it's probably region locked), so Kenobi_domi clarified:
@StarWarsNewsNet @Verkehrshaus Tickets gibt es ab Ende November means Tickets are available at the end of November pic.twitter.com/IavmQ7ZH2N

— Domi Kenobi (@kenobi_domi) November 7, 2016
So according to this big European theater chain, the tickets for Rogue One will start selling at the end of November. Again this date could be strictly specific to this theater so until any official word is released, treat this as just one possibility.
You probably remember that a few days ago ABC announced that they will have an exclusive look at Rogue One on Thanksgiving Day, November 24. This seems like a good opportunity to announce the ticket sales as well. This date also matches with the announcement from the Swiss theater. November 24 is exactly 3 weeks before Rogue One hits theaters in Europe. Some (including myself) might think that this is a bit late, especially in comparison to The Force Awakens, but everything is possible.
Again, treat this only as a rumor.
UPDATE!
November 10, 2016
One of our readers contacted a local cinema in the UK regarding the Rogue One tickets. Here's the reply he got:
I am pleased to inform that Cineworld will be screening 

Rogue One : A Star Wars Story. Tickets will be available on our website roughly about 15 November 2016. I can recommend our website feature called Wishlist which will allow you stay up to date and do not miss any details.
Again this could be strictly individual for that theater. As you can see the dates are all over the place and we won't even try to predict when exactly the tickets will begin sellin. If we have some more concrete information we will keep you updated.
Thanks to Joff Rogers for sending the quote.
UPDATE 2!
November 14, 2016
Our friend @kenobi_domi found yet another clue about the Rogue One tickets:
@StarWarsNewsNet this German cinema starts selling tickets Nov 28. Guess it's a worldwide date. https://t.co/sXoEoLIDuv

— Domi Kenobi (@kenobi_domi) November 14, 2016
Am Montag, dem 28.11. starten wir mit dem Vorverkauf zu #RogueOne – A #StarWars Story

— Cineplex Hamm (@CineplexHamm) November 14, 2016
Kudos to @kenobi_domi who first made the interesting discovery and deserves all the credit. Now we wait again. 🙂