The Force Awakens 3D Collectors Editon Promo: JJ. Abrams on the Most Crucial Scene in the Movie.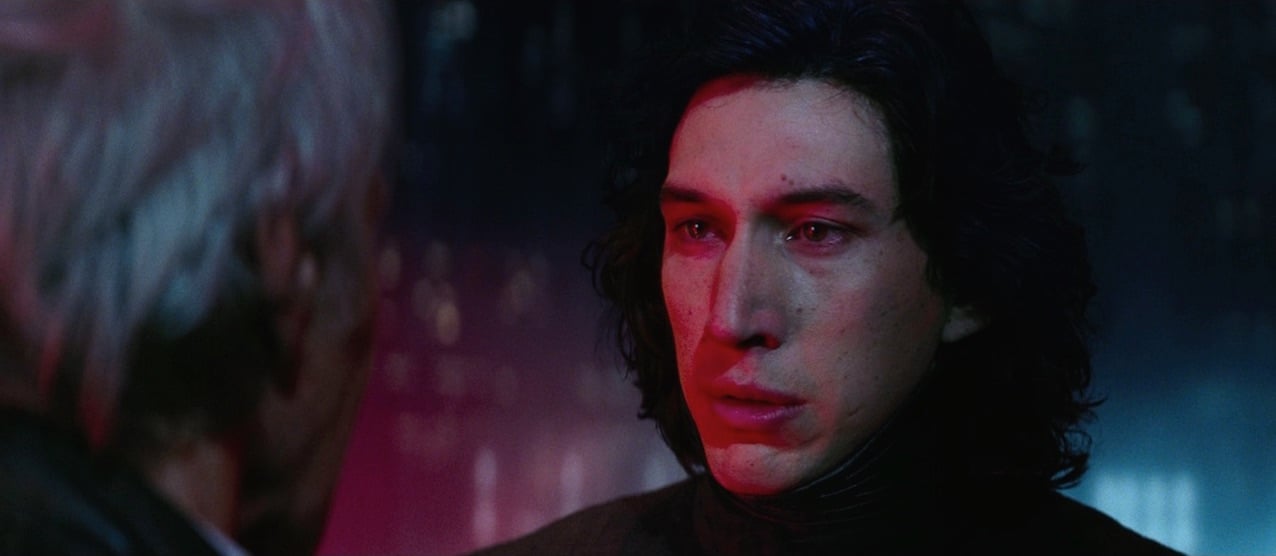 Director J.J. Abrams reveals crucial information about a scene that involves Han Solo (Harrison Ford) and the evil Kylo Ren (Adam Driver), in exclusive commentary on the new "Star Wars: The Force Awakens – 3D Collector's Edition" Blu-ray set. Read on for more!
"Star Wars" fans have been waiting patiently for the upcoming "Star Wars: The Force Awakens – 3D Collector's Edition" Blu-ray that is set to arrive internationally on October 31st, and stateside on November 15th. This all-new collector's edition will will feature brand-new bonus material that includes new additional deleted scenes, featurettes and a never-before released audio commentary by director J.J. Abrams.
Thanks to a USAToday exclusive, we get a sneak peek at a section of the Blu-Ray's commentary track that features director J.J. Abrams talking about one of the film's most interesting moments.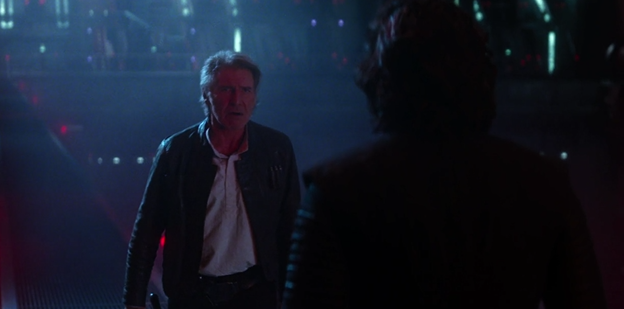 Without giving to much away, the scene involves the one between Harrison Ford's swashbuckling Han Solo and Adam Driver's sinister Kylo Ren characters. Abrams shares his thoughts on what he thinks was going on in the mind of Kylo when Han attempts to tell him to turn his back on Snoke:
"Kylo Ren in this moment is actually being convinced to walk away from this," Abrams says in the commentary, but ultimately, "Deep down, he's gone too far."
You can check out the sneak peek commentary below (via USA Today):
Star Wars: Episode VIII smashes into theaters on Dec. 15, 2017.