Mark Hamill Talks Returning to a Galaxy Far, Far Away, George Lucas and More!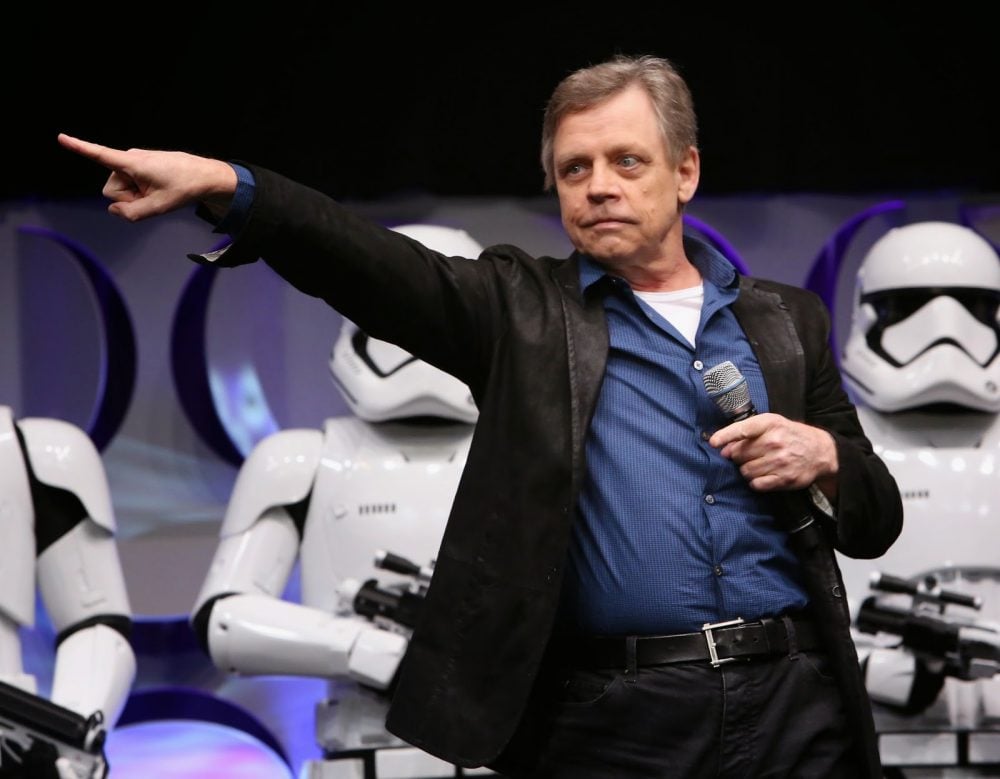 Mark Hamill checked in at the Salt Lake Comic Con at the Vivint Smart Home Arena with wit, wisdom and laughter: Sorry folks, no talk of Star Wars: Episode VIII. However, the Jedi Master himself  did reveal something that George Lucas told him and how worried he was about fans reacting to him only appearing at the end of Episode VII. Read on for more!
Next year's sequel to the blockbuster hit Star Wars: The Force Awakens stayed relatively under wraps until near the end of his discussion (see below). The actor who recently hinted that he would grow his beard back for Star Wars: Episode IX, seemed to be having a little fun with fans and was something short of a show man at the Star Wars panel.
KUTV.com was on site at the SLCC to see just what the legendary Star Wars actor had to say.
"Oh my gosh! Thousands and thousands of my new best friends," Mark Hamill said he removed his hat, sat down and ran a comb through his hair. "Thank you for coming, it's earlier than a matinee show!"

"It's not really a show, which I will prove beyond a shadow of doubt in the next hour," he pauses, smiles and continues," It's more like an intimate conversation. I want to talk to you like you are sitting in my living room. Exactly as if you were sitting in my living room, but I won't be serving snacks and no, you can't use the bathroom."

Hamill then took us back four years to a lunch with George Lucas. It took place in Florida, the location of that year's Star Wars Celebration. Hamill's wife sensed that there was something special about this meeting, suggested that there might in fact be plans to make a new trilogy.

"I laughed and laughed and laughed because [Lucas] had specifically told me… 'We're not going to be doing any more. I don't want to be doing these things in my 70s.'"

Hamill was convinced Lucas was going to ask him to do something to coincide with the 3D releases of the original films or possibly something for a bonus feature on a video release. History, as Hamill is forced to admit, proved his wife to be correct as Lucas revealed he was passing the franchise on to Disney and producer Kathleen Kennedy and that there was a high probability of a new trilogy featuring the classic cast.

"Now, if you don't want to do it, we won't recast, we'll write you out."

"Now I kept a real poker face," Hamill recalls, "I felt like someone hit me in the stomach really hard, but I didn't know any reaction. Carrie Fisher of course said, 'I'm in!'" he says jumping out of his chair. "I said Carrie, 'Poker face! Poker face! Talk to your agent first!'"

She then proceeded to ask if there was a role for Billie [Lourd], her daughter, in the film.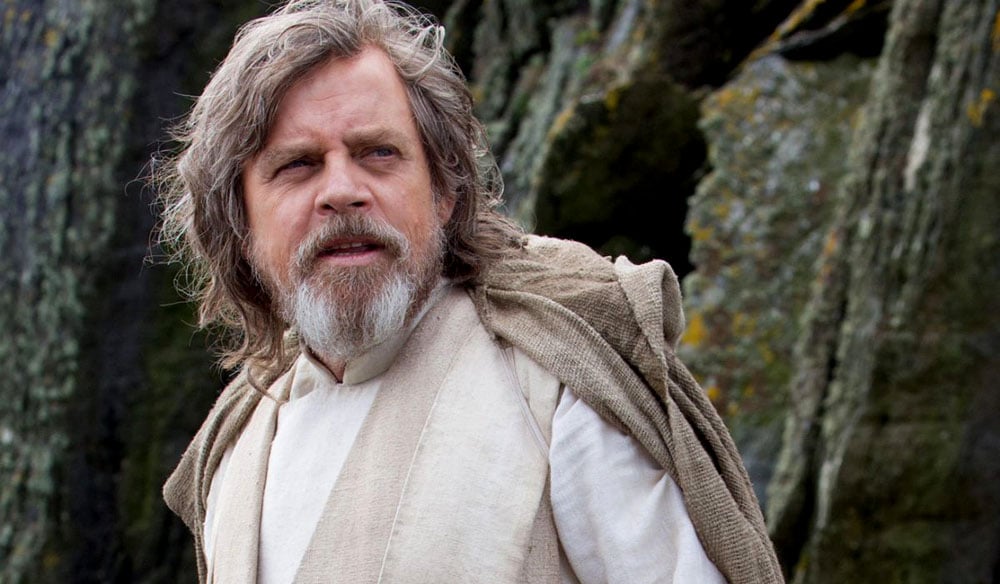 Halfway through the panel Hamill paused to address the elephant in the room.

"Look at all your expectant faces, just filled with hope and optimism. You make all this effort to come today… to just hear one little factoid about a movie I'm contractually forbidden to talk about. Isn't that funny?" he said with a manic laugh. "I can't talk about it!"

Hamill admits to having fun messing with the minds of obsessive fans who analyze everything he says.

"You should know by now; don't believe a word I say. I'm a professional liar," he exclaims, "I get paid for making stuff up and pretending. Why would anyone believe me?"

Hamill admits that he was a little worried how audiences would react to him only appearing at the end of "Episode VII."

"If I turn around and the audience [groans] like it's a big gimmick I'm the one with egg on my face J.J., not you or Kathy. I was just worried it wouldn't work. It's a great surprise and I love surprise endings like that, but I wasn't sure how to present it," he says.

Hamill talked about the idea of returning to "Star Wars," how it was an "all of us or none of us" sort of proposition.

"I wasn't sure if I should come back. We had a beginning, a middle and an end and it was perfect. It really should be about the new generation. But I don't have to worry because Harrison [Ford] isn't going to do this. He's way too rich and cynical. He stopped caring decades ago," he says, "Then when they told me he was doing it I thought, 'Oh my God, I've been drafted.'"
You can check out the full panel below:
Star Wars: Episode VIII hits theaters on 15 December 2017.