Carrie Fisher Talks Star Wars at Wizard World Comic Con 2016!
Carrie Fisher and her dog Gary were special guests at this year's Wizard World Comic Con in Chicago. For a whole hour the actress interacted with the audience in her unique and hilarious way, answering fan questions, sharing unforgettable stories about the old and new Star Wars movies and more. Read on for some of the highlights from the event.
Here are the most interesting bits from the panel. You can watch the whole thing at the bottom of this article. The text in brackets are my thoughts and clarifications. Every Carrie Fisher appearance is a must watch. Enjoy!
Q: Is Harrison Ford funny?
A: Harrison is witty, he is not funny. There's a big difference. Funny is about people pleasing, Harrison is definitely not a people pleasing.
Q: What are you most proud of in your life?
A: My daughter turned out pretty well. First it's Billie Lourd, second is Wishful Drinking (autobiographical book by Carrie, published in 2008) and third is Gary.
Q: Was it noticeable to you that you hugged Rey before Chewie (in TFA)
A: She had harder times than Chewie, and I knew deep down that she had (let the Solo/Skaywalker speculations begin…again) 🙂
Q: What's your favorite Star Wars movie to act in? (question from a kid)
A: To act in – Empire, although I really liked acting in the last one… (big wink). (She is possibly meaning Episode VIII).
Q: Why is Princess Leia so fierce, is there a background that makes her like that? (question from a kid) 
A: What generally does stuff like that in this universe is issues with your father. I don't think it's any different there (GFFA). I have to say I was neglected by my father in both universes and you don't want to screw with me in either one.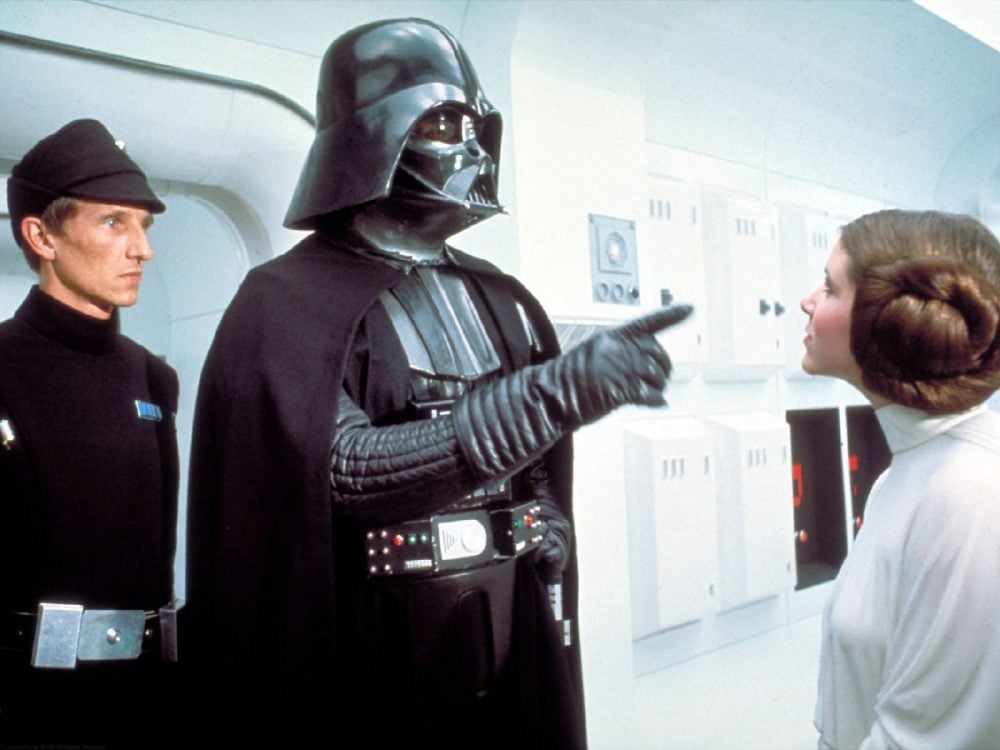 Q: Do you want to see a spin-off movie about Leia?
A: No! (you should really see the way she said that 32:58)
Q: Is there anyone you would be comfortable with playing that character?
A: Absolutely – my daughter. (Joking aside) there are many tiny little actresses that can play Leia.
Q: You script doctored a lot of things. Is it true that you script doctored on the prequels?
A: I talked with George Lucas about them only. It's hard to do anything on those films because they don't get anything out the rooms. I swear to God, I never took a script home, ever! He did ask me about my thoughts, which is really nice of him. He does ask for input, which is great. George Lucas is genius so we all know that.
Q: As an actress how much did you know about what was going to happen in the sequels. So when you kissed Luke did you know he was your brother?
A: I knew he was my brother and I tongued him! I'm joking, I'm joking. I am under contract to make jokes. We didn't know (that he was my brother). If I knew, what was I thinking?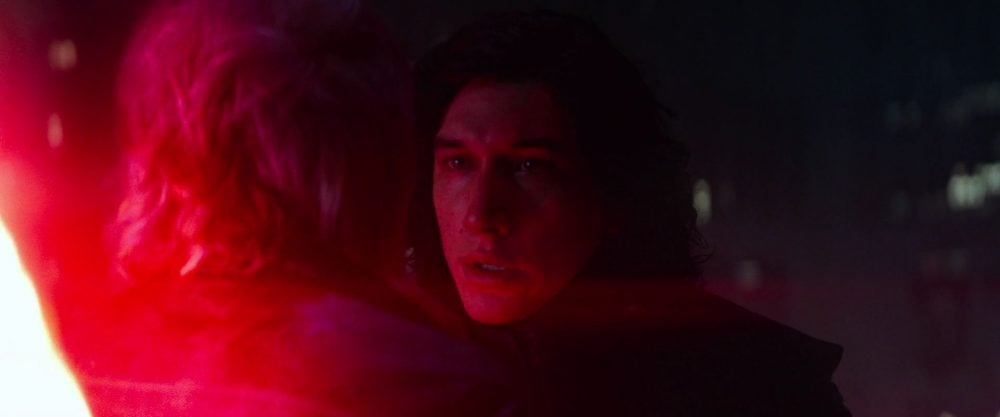 Q: When your son killed off Han Solo, how did you actually really feel?
A: I was upset. I don't like when people die. I am very sad, I have nothing to divulge at all, and no, he is not getting a funeral in the next movie. I make dumb comments and I never spoiled anything. (This comment is in regard to her words during her Celebration panel, where she mentioned Han's funeral as a joke, but many fans thought she accidentally revealed details from the upcoming movie, since it was matching with previous rumors that appeared during the Dubrovnik filming).
Q: When Luke returns from his hiding, what do you think Leia's reaction will be?
A: You idiot, where the hell have you been? I've been waiting for you. You left me to do all this stuff alone. Come on! Where have you been, at a SPA planet? You don't look like it.
Also Carrie broke the myth that Disney told her to loose weight. That never happened. She also talked about how Harrison Ford kisses, sang the Life Day song from the Holiday Special, gave some colorful comments on Kylo Ren and more!. Make sure to check the whole hilarious video below. Probably one of the best panels with Carrie. Thanks to YouTube member ChristineDoesCons for the video.