Rogue One: A Star Wars Story Costumes & Panel.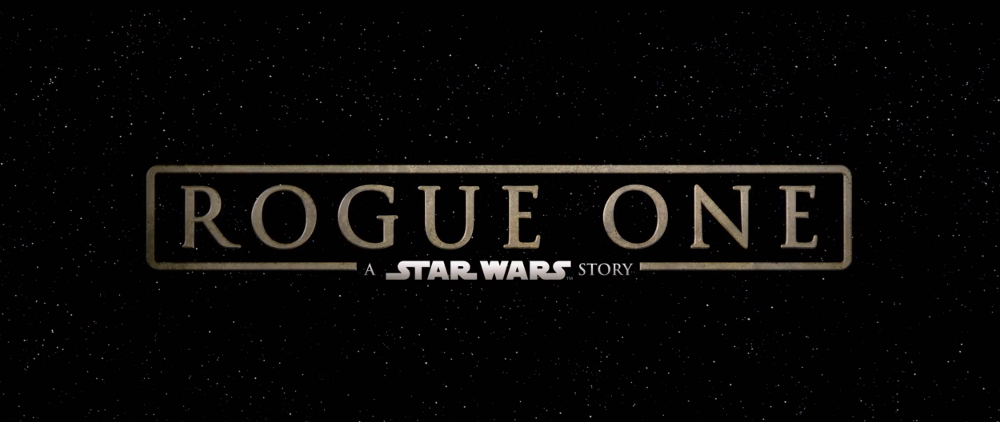 Rogue One: A Star Wars Story is one of the most anticipated movies of 2016, and it's only natural that the movie is going to serve as the centerpiece for Star Wars Celebration Europe. Take a look ahead at some of the movie's costumes on display and learn what they revealed at the panel.
First look at Rogue One shoretrooper costumes thanks to @verizon #SWCE #squadgoals https://t.co/RqRcGaZWrN pic.twitter.com/ELnkivAnBG

— C.C. Chapman (@cc_chapman) July 15, 2016
New Photo of Rogue One Shore Trooper Costume via /r/StarWars https://t.co/zDMvCgLrDD #starwars #tfa pic.twitter.com/4tf5xScmXv

— Star Wars Reddit (@StarWarsReddit) July 15, 2016
We're getting a close look at Rogue One costumes at #StarWarsCelebration in London #SWCE pic.twitter.com/FXtdqqgZta

— IMDb (@IMDb) July 15, 2016
Amazing Rogue One costumes at #StarWarsCelebration pic.twitter.com/ztXTA8HoHp

— WhatCulture (@whatculture) July 15, 2016
The props and costumes of Rogue One is a must see #SWCE pic.twitter.com/J7rj9nt1nl

— Cole Horton (@ColeHorton) July 15, 2016
Rogue One costumes. #SWCE pic.twitter.com/dWj9Rw5rdV

— Charlie Ashby (@CMWAshby) July 15, 2016
Rogue One Costume Sneak Peek #SWCE #squadgoals https://t.co/5KJnvi4dHQ pic.twitter.com/hPN9bRWxwC

— C.C. Chapman (@cc_chapman) July 15, 2016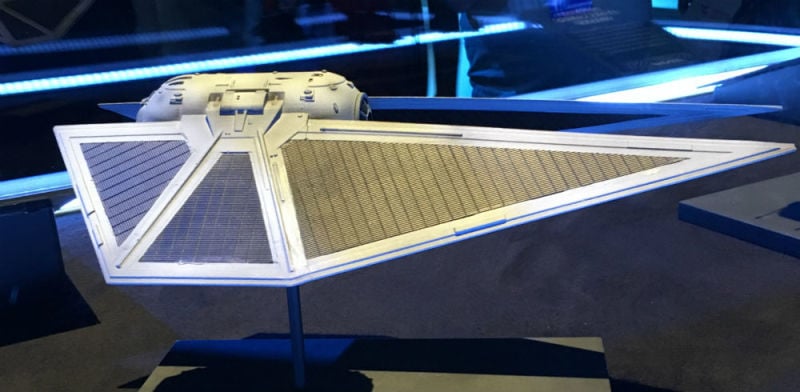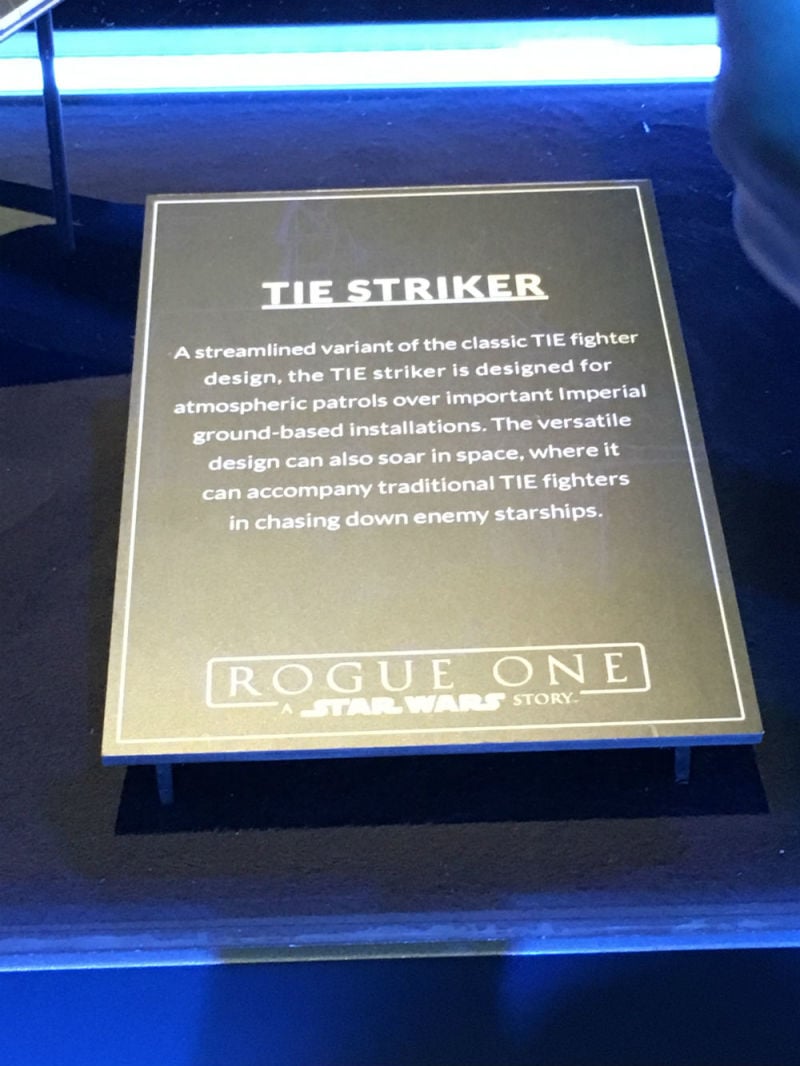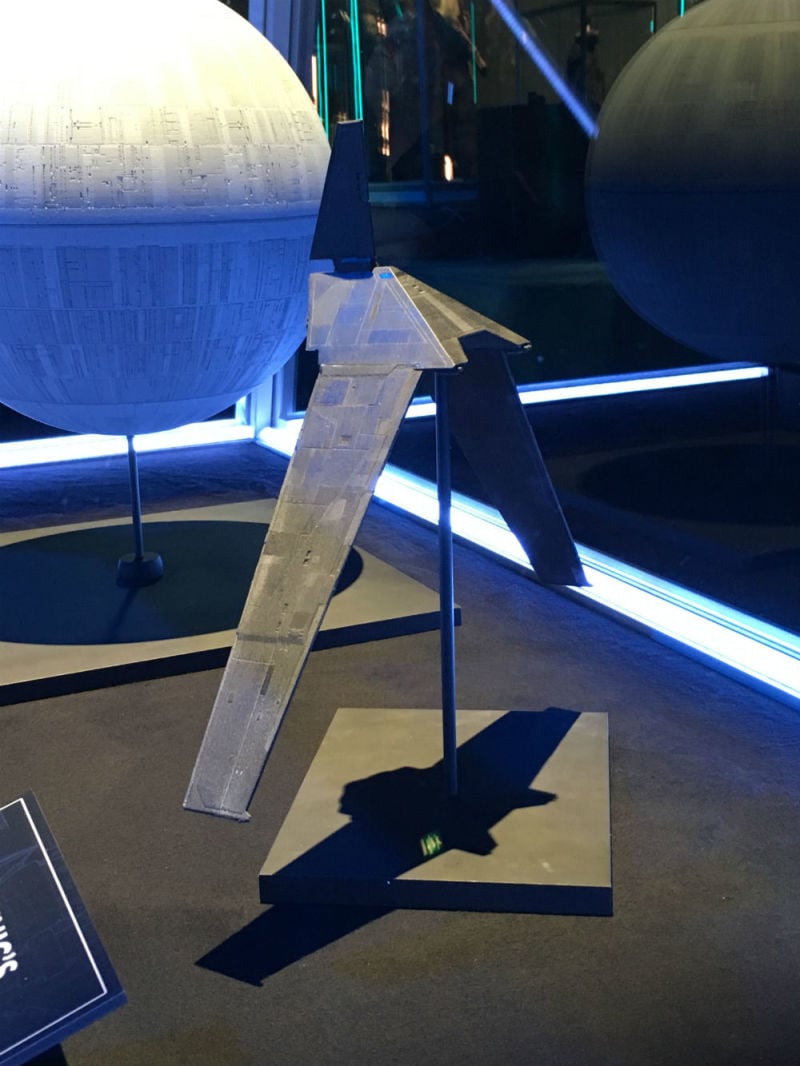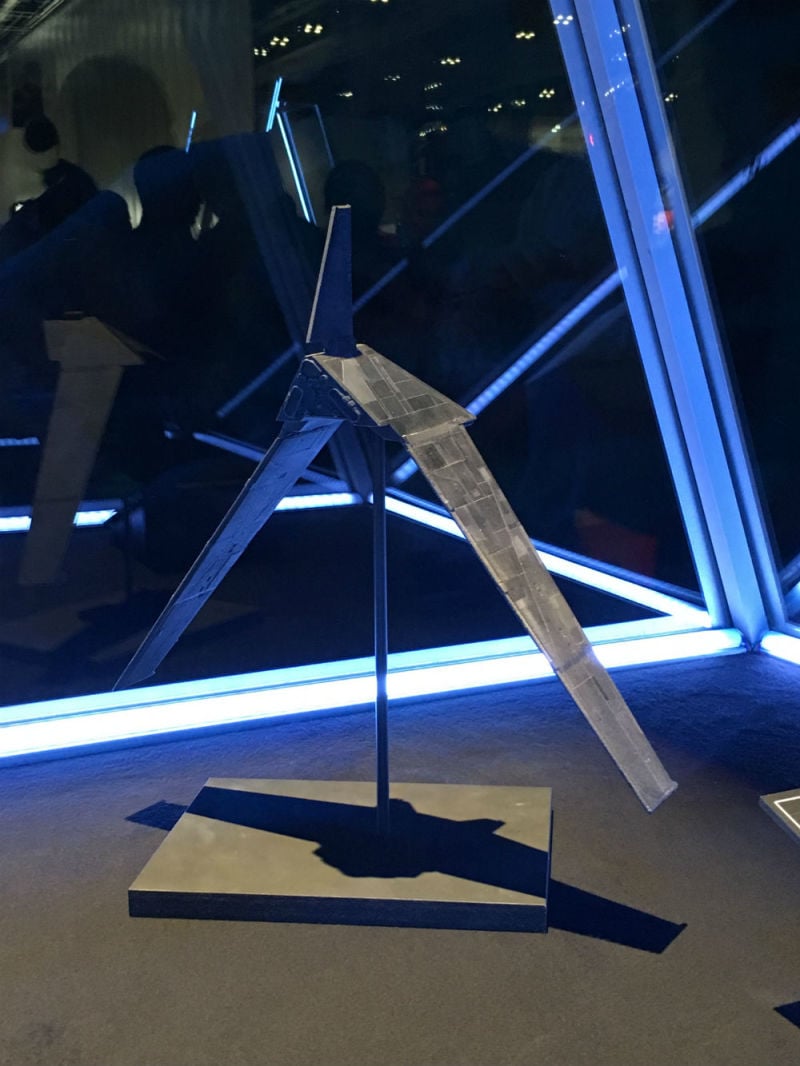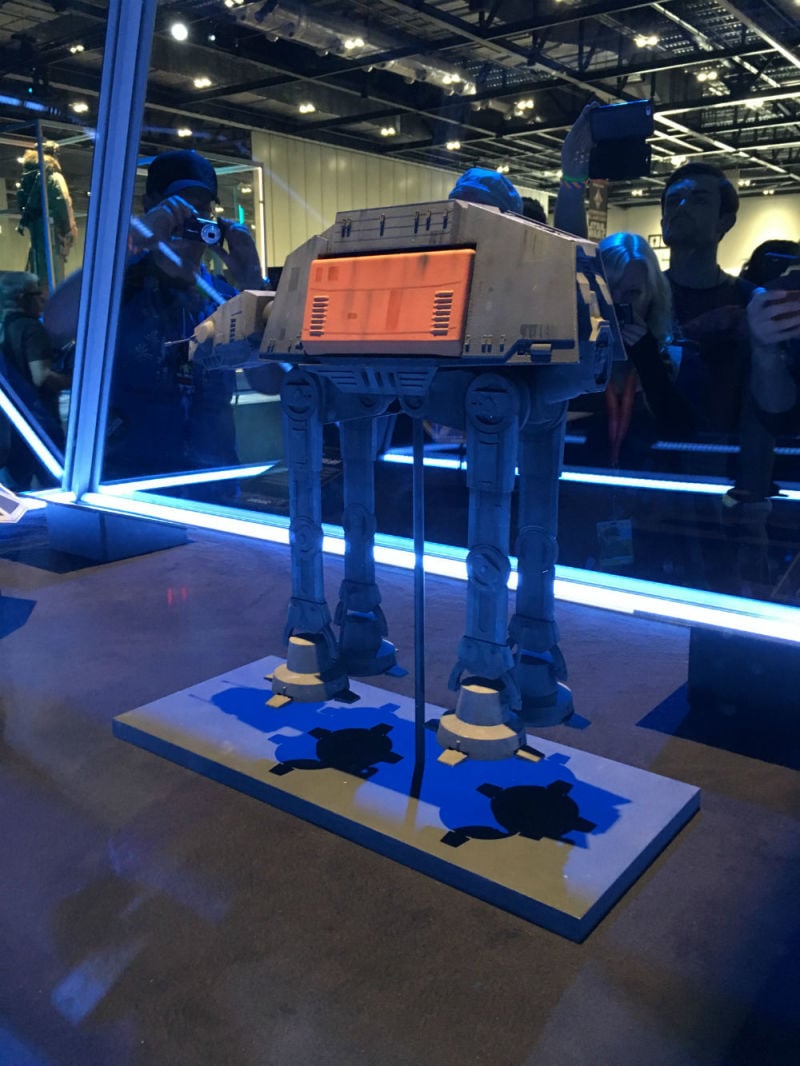 That last batch of images came from here.
With all of that out of the way, let's get to the presentation.
10:06 AM CST – The panel begins. The opening crawl from A New Hope is displayed. The crawl stops at the second paragraph as the message is distorted, rebels screaming are heard, and an image of the Death Star appears.
10:07 – Gwendoline Christie arrives to host the panel, very excited.
10:09 – Christie offers condolences to the people affected by the recent tragedy in France, along with a powerful moment of silence followed by a the chorus of the French national anthem.
10:10 – Kathleen Kennedy, Gareth Edwards, Kiri Hart, and John Knoll all arrive at the panel.
10:11 – Kennedy notes that this is the 40th anniversary of the production of A New Hope and thanks the producers who have allowed the A Star Wars Story line to be possible. She explains what these "Anthology Films" are to the uninitiated.
10:13 – Kennedy notes that Gareth Edwards was hired for his style of filming – specifically, for shouldering a camera in every single shot to make for a more immersive cinematic experience.
10:14 – Edwards describes his experience as being surreal in a very good way. He's noted that he's many memorable moments, including a brief meeting with Mark Hamill on the set.
10:16 – Knoll came up with the concept of Rogue One 13 years ago (during filming of Revenge Of The Sith) after being inspired by the plans to make a live-action television series. The idea didn't fit within the context of the planned show, but it did stick around as an idea. When Kennedy got the greenlight to allow for standalone films, Knoll didn't hesitate to let Kennedy know about his idea, which was then used as a basis for the first planned spin-off.
10:18 – Early concept art for the movie is shown, featuring a vastly different cast.
10:19 – Hart claims that this is a good starting point for a standalone film, as it's based on a story alluded to in the existing films.
10:20 – Gareth Edwards explains the "nightmare" of shooting in the Maldives, but he appreciated the beauty of the location.
10:22 – A new poster is unveiled showing the battle in the Maldives location.
10:23 – Diego Luna, Riz Ahmed, Felicity Jones, Donnie Yen, Jiang Wen, Alan Tudyk, Mads Mikkelsen, Foest Whitaker, and Ben Mendelsohn walk onstage. Mendelsohn appears in costume as Diretor Krennic, escorted by Death Troopers. A menacing drumbeat, which is presumably part of the soundtrack is played.
10:26 – A behind-the-scenes reel is shown.
10:30 – Christie presents Jones her Jyn Erso action figure.
10:31 – Jones says that Jyn knows who she is and where she comes from, which sets her apart from previous Star Wars protagonists, and she is more seasoned as a character.
10:32 -Luna's character, Cassian Andor, is the second member of the "Rogue" team and the de facto leader. His only friend, K2-SO, is a reprogrammed Imperial Battle Droid.
10:33 – Tudyk shows K2-SO as the comic relief of the film, and notes that the motion-capture process was important to bring his character to life. He's described as being "not all there" and brutally honest due to his imperfect reprogramming.
10:37 – Edwards explains that he wanted to film a scene in a subway station due to its futuristic look. The sequence was filmed in its entirety in the four hours that the station was closed.
10:39 – Ahmed wanted to "change things up" by doing a more commercial film, and because hey, it's a Star Wars movie. Ahmed explains that Bodhi Rook's Imperial patch signifies that he has worked as an Imperial pilot for non-military purposes. He changes sides after witnessing the atrocities of the Empire.
10:41 – Yen's Chirrut Imwe is a blind warrior that believes in the Force in spite of Baze's protests.
10:43 – Wen's Baze Malbus is defined as having "a huge gun" and weapons of all kinds. He doesn't believe in the Force, but he protects Chirrut.
10:45 – Whitaker's Saw Gerrera is an extremist guerilla fighter. Whitaker notes that he has seen the episodes of The Clone Wars that feature his character.
10:47 – George Lucas visited the set of Rogue One, to the surprise of Edwards. Edwards described Lucas as being one of the nicest people, making criticism known while still being supportive of the project.
10:49 – Mads Mikkelsen's Galen Erso is Jyn's father and "a person of interest". He was a scientist that invented something so beautiful that would change the world.
10:50 – Ben Mendelsohn appears on-stage, now out of costume. He explains that his dramatic entrance was to prepare for a repeat of the sizzle reel.
10:54 – Mendelsohn explains that Krennic is a different kind of villain in the sense that he's smarter than many of his predecessors and more inventive.
10:56 – Darth Vader is confirmed to be in Rogue One yet again. James Earl Jones is reprising his role.
10:58 – Group photos of the cast are taken. The sizzle reel is shown yet again.
And that's a wrap on the presentation! We'll be sure to cover more information as it come out of Star Wars Celebration Anaheim, stay tuned to Star Wars News Net.
Grant has been a fan of Star Wars for as long as he can remember, having seen every movie on the big screen. When he's not hard at work with his college studies, he keeps himself busy by reporting on all kinds of Star Wars news for SWNN and general movie news on the sister site, Movie News Net. He served as a frequent commentator on SWNN's The Resistance Broadcast.