Get a Sneak Peek at the Star Wars Celebration Europe 2016 Stage Panel Schedule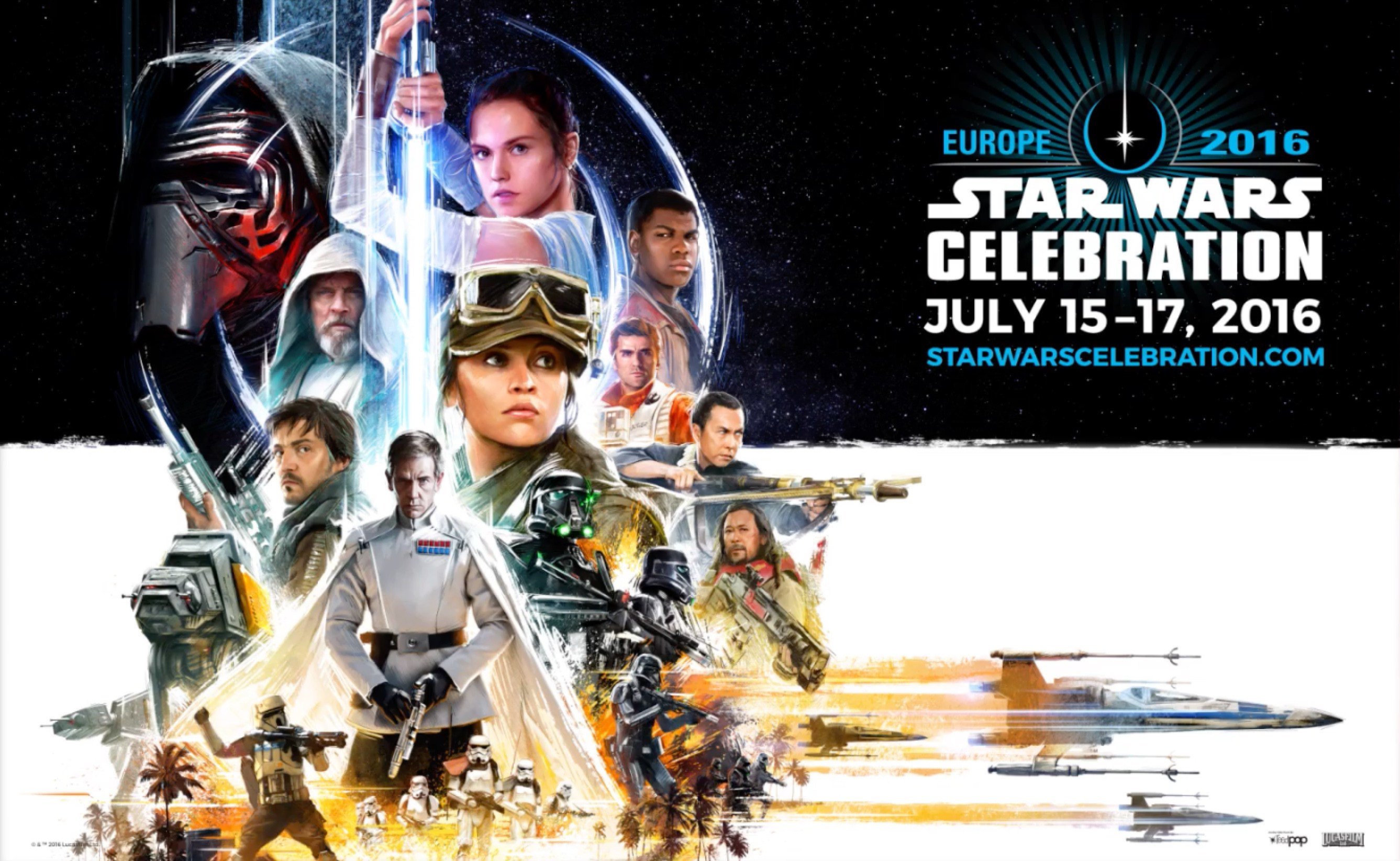 Celebration Europe is proving to be the place to be, and Starwars.com isn't holding back on dishing out information for its fans. Take a look at a portion of the Celebration Stage panel schedule for Star Wars Celebration Europe.
We've just got a whole lot closer to Rogue One: A Star Wars Star Wars being a real, tangible thing. Yesterday, fans got some major Rogue One: A Star Wars Story news including character bio's and a conformation regarding a return of a classic character. Thanks to a new cover story from Entertainment Weekly, we finally have official confirmation that Darth Vader is coming back. The news doesn't bring the December release date of the film any nearer, of course, but it's nice knowing that Star Wars is getting that much closer…
Lucasfilm has just released the partial schedule for their main stage, including panels spotlighting Mark Hamill, Carrie Fisher, Anthony Daniels, Ray Park, Warwick Davis, Star Wars Rebels, Star Wars video games, Star Wars film screenings and much, much more.
Check it out!
The currently released panel line-up follows, from StarWars.com:
STAR WARS CELEBRATION EUROPE 2016: CELEBRATION STAGE SNEAK PEEK!

GET A FIRST LOOK AT THE PARTIAL SCHEDULE FOR THE CELEBRATION STAGE!

Star Wars Celebration Europe 2016 is almost here — and StarWars.com has a special sneak peek at some of the panels planned for the Celebration Stage, home of the biggest shows and brightest stars of the weekend. Star Wars fan-favorite actor Warwick Davis will host the Celebration Stage, and every panel is set to kick off with warm-up shows by DJ Elliott and Mark Daniel. Check out the partial schedule below — featuring Star Wars legends, the Cosplay Championship, and more — with more Celebration programming to be revealed soon! If you're going to London for Celebration, be sure to stay through Sunday for even more Star Wars surprises…

Seats at the Celebration Stage will be in high demand. Look for the Star Wars Celebration Navigation Guide, coming next week on www.starwarscelebration.com, for helpful tips and tricks to help you see your favorite shows!
Friday, July 15:

An Hour With Mark Hamill, 11:30 – 12:30
Start your Celebration weekend off in the best possible way, by spending time with the Jedi Master himself. Mark Hamill will chat with the audience, answer questions, and tell stories from his years in entertainment and from his point of view portraying the pivotal character of Luke Skywalker in the Star Wars universe.

Rogue One: A StarWars Story, 16:00 – 17:00
Secret mission? What plans? What are you talking about? Find out, when Gareth Edwards — director of the upcoming Rogue One: A Star Wars Story — joins Lucasfilm president Kathleen Kennedy and some special guests for a revealing can't-miss Rogue One panel! Also streamed to the Galaxy Stage and BTSS.

Star Wars Celebration Europe Cosplay Championship, 18:00 – 19:30
Enjoy the best cosplay in the galaxy live on the Celebration Stage. The Celebration Europe Cosplay Championships, hosted by Warwick Davis and Mark Daniel, will entertain, and possibly inspire you to get started with your own Star Wars cosplay. The Championships will feature celebrity judges who know quite a bit about the art of Star Wars costumes: Dave Filoni (executive producer, Star Wars Rebels) and Steve Sansweet (Rancho Obi-Wan).

Screening: Star Wars: A New Hope, 20:30 – 23:00
The story that started the theatrical saga of Star Wars, as well as the most recent, epic movie for the big screen, will play for fans at Celebration Europe Friday and Saturday evenings. Tonight, relive the excitement of seeing Star Wars: A New Hope in a theater, surrounded by your fellow fans. Bring your lightsaber and get ready to cheer for your heroes, and boo the Dark Lord of the Sith, Darth Vader. Or perhaps cheer for Darth if you lean toward the dark side…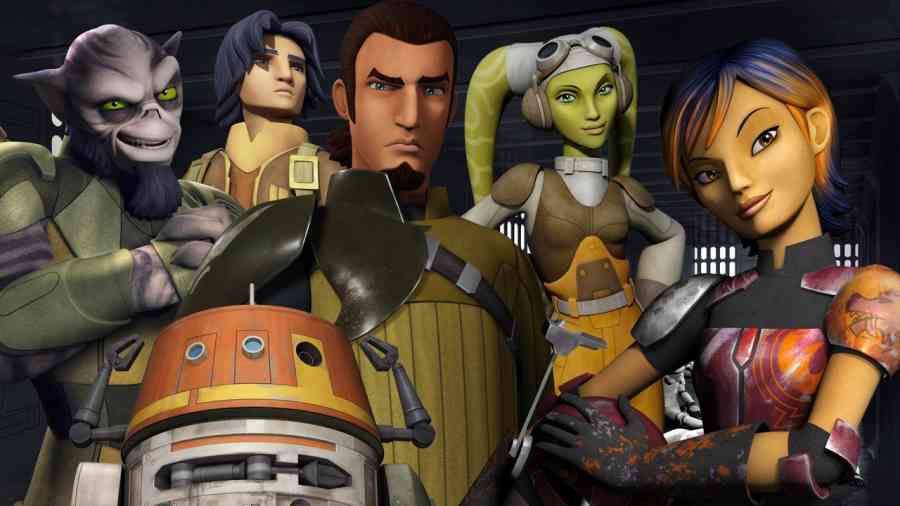 Saturday, July 16:

The Creatures, Droids & Aliens of StarWars: The Force Awakens, 12:00 – 13:00
Take a deep dive into the Pinewood Studios-based Star Wars creature shop, where creative supervisor Neal Scanlan and team designed and built every alien, beast, and droid from Star Wars: The Force Awakens! Step-by-step, the process of crafting amazing creatures and droids like Maz Kanata, BB-8, the luggabeast, Unkar Plutt and Supreme Leader Snoke will be explored; from design and sculpting, to fabrication and animatronics, to painting and puppeteering. The panel will culminate in a live demo of one of the creature shop's incredible Star Wars characters!

Anthony Daniels, Without Protocol, 14:00 – 15:00
It's always bright and shiny when our favorite protocol droid takes the stage. Don't miss Anthony Daniels, the human behind C-3PO. Expect the unexpected as Daniels and host Warwick Davis have a marvelous time, sometimes at the expense of unsuspecting audience members.

Star Wars Rebels Season Three, 16:00 – 18:00
Still recovering from the epic Star Wars Rebels Season Two finale? Feel like you have more questions than answers about what the future holds for the crew of the Ghost? Fear not! Star Wars Rebels executive producer and supervising director Dave Filoni will be joined by special guests to share highly-guarded sneak peeks at what's to come in Star Wars Rebels Season Three, including a screening of the first two episodes!

Meet the Creators: The Minds Behind EA's Star Wars Games, 19:00 – 20:00
Join us for a roundtable discussion about what's it's like to create Star Wars games. The creative leaders behind Star Wars Battlefront, Star Wars: Galaxy of Heroes, Star Wars: The Old Republic and other upcoming Star Wars video games from EA will share behind-the-scenes stories and reveal news about the future of Star Wars games at EA.

Screening: Star Wars: The Force Awakens, 21:00 – 23:30
The story that started the theatrical saga of Star Wars, as well as the most recent, epic movie for the big screen, will play for fans at Celebration Europe Friday and Saturday evenings. Tonight, plan to stay after hours to watch your most beloved characters new and old in The Force Awakens, presented in theatrical quality on the Celebration Stage.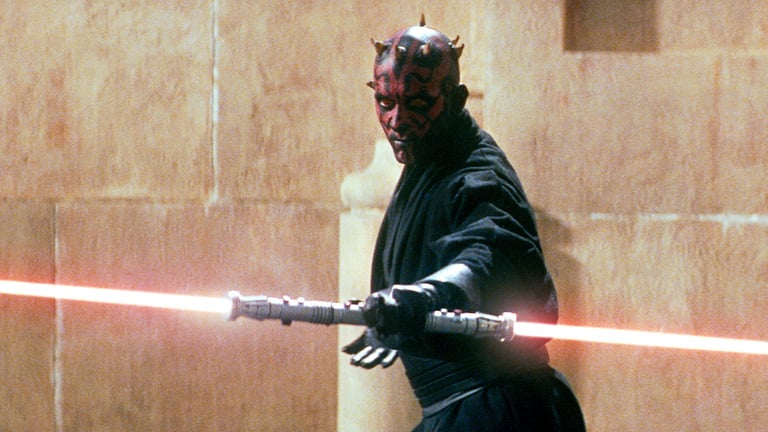 Sunday, July 17:

Carrie Fisher: The Princess Diaries, 11:00 – 12:00
Buckle up. Our favorite princess is coming and she will certainly have something to say. Join Carrie Fisher, the force behind Princess Leia in the Star Wars movies, for an hour of insights into the world of one of our favorite characters on and off the screen.

Ray Park Unleashed, 13:00 – 14:00
Ray Park, the actor and champion martial artist behind the iconic character of Darth Maul, will take the stage for an hour of insights and interaction. Always two there are – Park will share the stage with Celebration Host and Sith apprentice Warwick Davis.
Check back for more Star Wars news here at SWNN.
May the Force be with you…