UPDATE: Possible Reason for the Cancellation of the Rogue One Prequel Comic.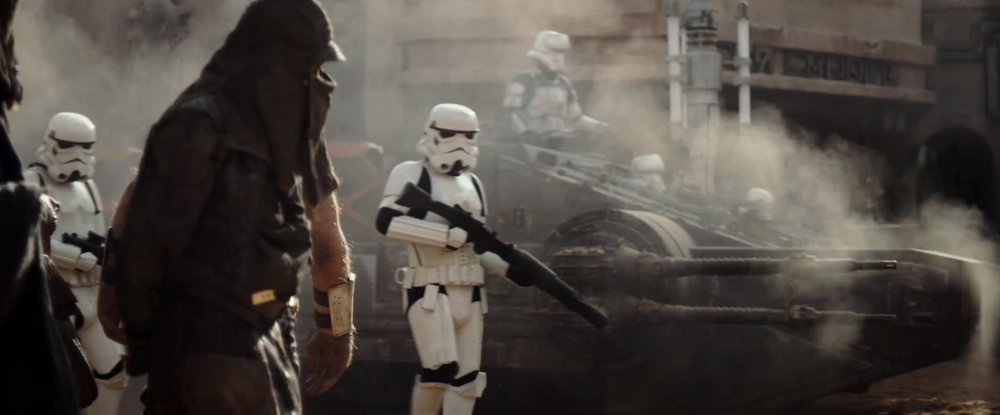 The Rogue One: A Star Wars Story prequel comics may be significantly delayed or might not be made at all. Read ahead for details.
A couple of months back C2E2, Marvel announced a comic book miniseries that will lead into Rogue One: A Star Wars Story. The comic was intended give fans a first look at the group of rebel heroes before they banded together to hatch the plan of stealing the plans of the first Death Star. However, reports are circulating that the comic might not be happening after all.
Comicbook.com is reporting that the preorders of the series and its accompanying one-shot comic are now being cancelled. Amazon has been sending out notices explaining that preorders will no longer be fulfilled, indicating that the book has either been cancelled or postponed. The comic tie-in was to be part of a merchandising wave that was meant to initiate the countdown to the scheduled release of Rogue One in December.
So far, there hasn't been an official announcement of a cancellation or delay from Marvel or Lucasfilm. We will update this article when we receive more information.
UPDATE!
According to Bleedingcool.com, there was a reason why the Rogue One comic series was cancelled.
I'm told it's all down to rewrites. Re-writes, reshoots, changes to the movie and no time of budget for a comic book creative team to keep reworking and reworking pages.
This is really curious. It makes you wonder just how much did the film change from the original John Knoll story.