Even More Star Wars: Episode VIII Set Details and New Photos from Cork!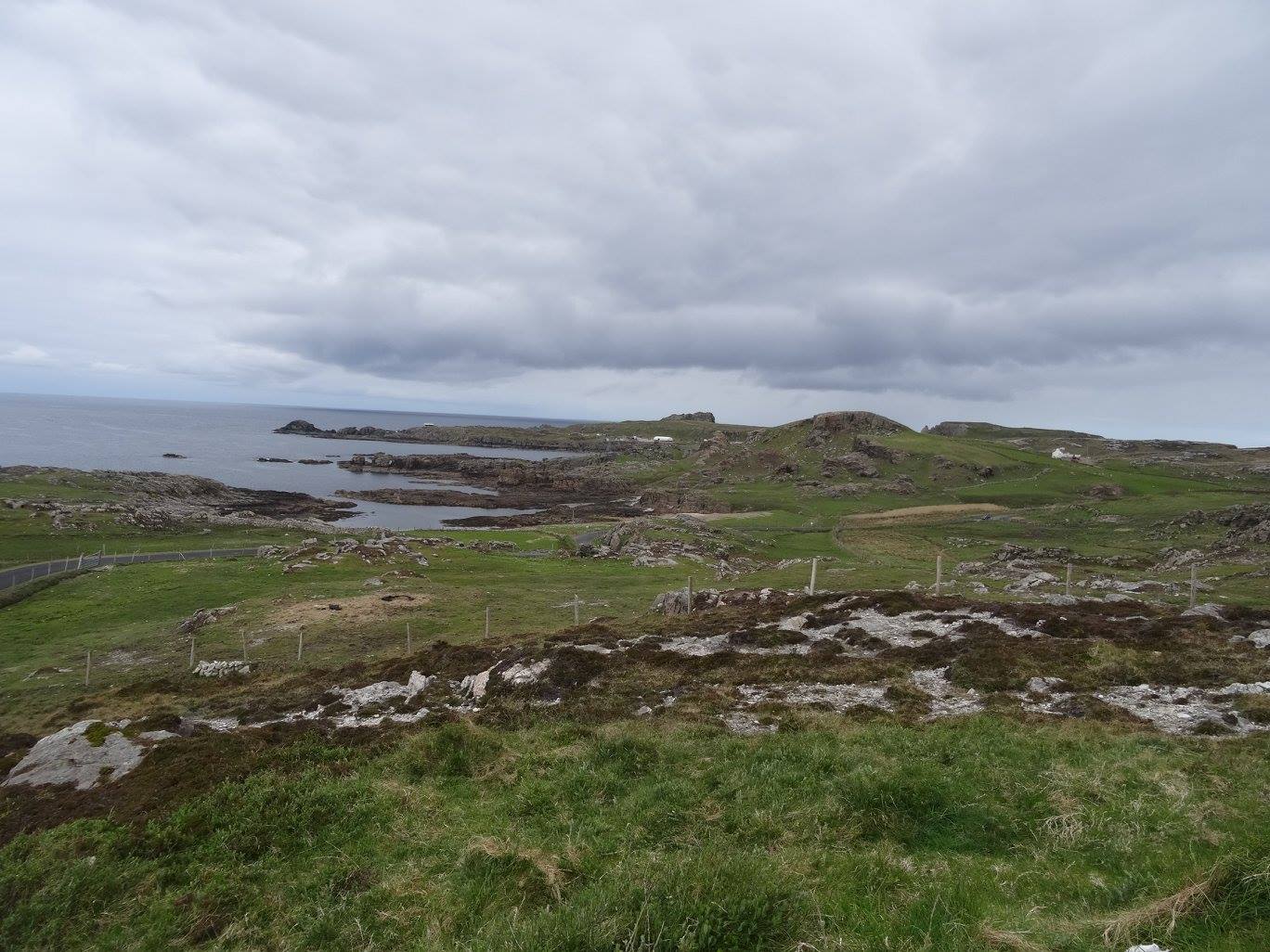 Filming for Star Wars: Episode VIII continues in and around Ireland. A member from the JediCouncilForums shared some photos from the Malin Head location where the cast and crew were filming with a brief description of what was going on. Also check out the first photos from Brow Head where filming is expected to finish today.
Beautiful set images have surfaced of what looks to be part of a set recreation for the Ahch-To shoot in Star Wars: Episode VIII.
A JCF member named nightangel shared these photos of the filming location in Malin Head. At the time some of these images were taken the set had been packed up and taken away. However, the member noted that there was some filming going earlier between people having a conversation in the white marker area on the right side of the small hill in one of the photos below. She said:
[There were] around 20-25 guys standing around or doing something, but no actors or extras, they were tech guys. This place was very crowded with these guys. Someone with filming experience can maybe explain why they need so many techs, I thought a camera guy and a sound engineer are enough together with the director.
Here are the images with descriptions of what was seen on the set.
When asked if she saw Luke, nightangel answered:
I think [I saw him] yes, he and Daisy were filming, but it was still 1000 meters away from my viewpoint, so I used binoculars, since cameras were not allowed yesterday. Not sure [about Luke's costume] since it was still far away and too many people standing there. But if I caught him correctly, it looked more like his TFA outfit, at least in one scene with grey cloak and something white.
About the flashes she said:
I did not see green effects and it looked like white flashes. But one of the locals caught green effect. I did not watch the whole day and only some hours.
Next we move to the current filming location in Ireland – west Cork. The filming is said to be focused on a spot near Brow Head, some distance east of Mizen Head and at the southern end of the mainland facing the famous wave-lashed headland.
Check out these photos from Brow Head from IrishExaminer:
Filming at Brow Head in West Cork is expected to end today.
Also, according to this RTE journalist, filming on the spectacular cliffs of Loop Head will also take place for the next 3 days. Another journalist also mentions that trucks full of water are being brought to the site for a possible rain scene.
The spectacular cliffs of #loophead #Clare providing the backdrop to further filming for #StarWars for next 3 days pic.twitter.com/FwFbCFLoF3

— Tomás O Mainnín (@omainnintomas) May 17, 2016
#StarWars crew having to bring tankers of water to Loop Head, Co. Clare, as they're shooting a night scene in rain & none forecast! #ironic

— Eoin Neylon (@eoinneylon) May 17, 2016
Check Back for more Star Wars news here at SWNN.
Special thanks to JCF's Gizka for some of the photos.