Anakin Skywalker Reference Cut From Star Wars: The Force Awakens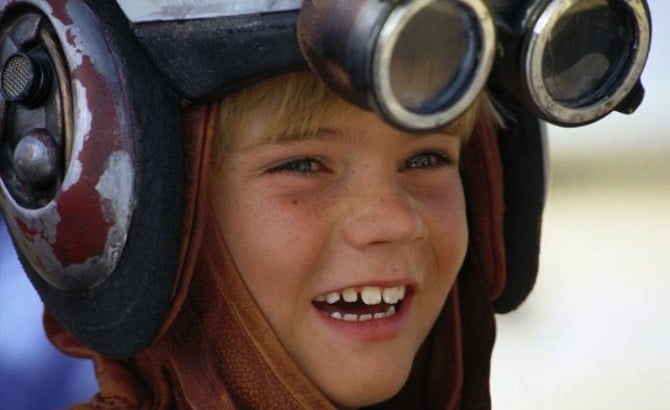 A fan has noticed that a shot from one of the trailers for Star Wars: The Force Awakens has been altered for its theatrical, DVD/ Blu-ray and VOD release. Director J.J. Abrams has the answers as to why the change was made. Read on for more…
A few months before the release of Star Wars: The Force Awakens several fans noticed different flags on the facade of Maz' Castle. Our very own Calithlin, a SWNN, The Cantina member, identified most of the symbols on those flags last year. What was interesting was that most of them were homages to different eras of the saga, including the prequel trilogy. In fact, one of the symbols first appeared on young Anakin Skywalker's podracer in Star Wars: The Phantom Menace.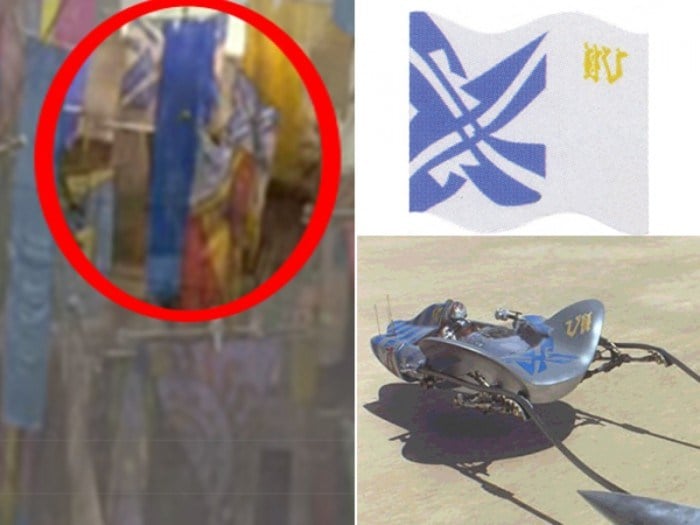 Recently, the film has been released on DVD/ Blu-ray and fans have been able to get a much a closer look at some of the smaller details.
A Reddit member named Aero-Space, has noticed that a shot from an early trailer for Star Wars: The Force Awakens had been altered for its theatrical and home video release. When Han Solo, Finn and Rey begin entering the courtyard of Maz's castle the camera pans up to a set of different flags than the ones shown in the early trailer. Anakin Skywalker's symbol and other symbols from the Star Wars prequels have been entirely changed.
Here are some comparison shots:
Early Theatrical Trailer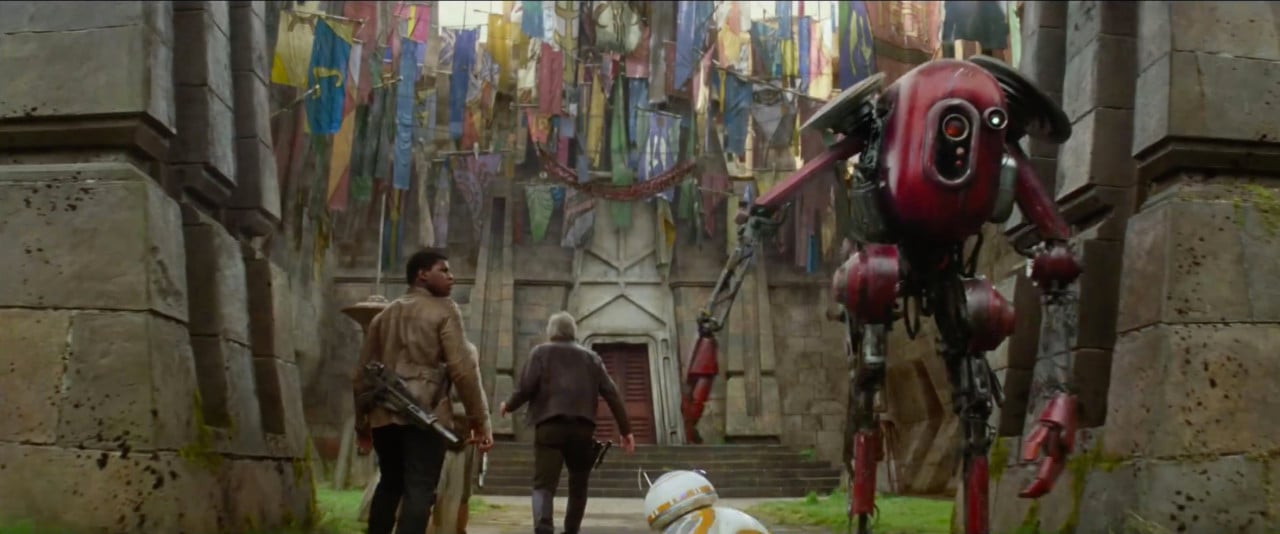 Blu-ray release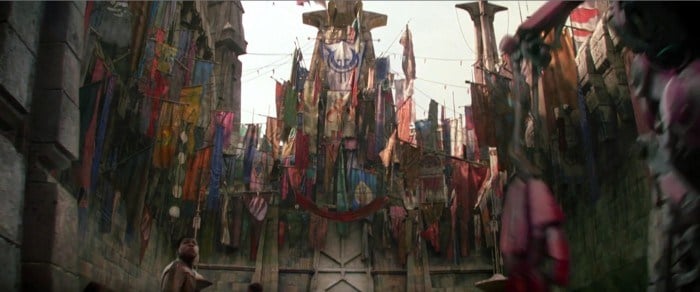 Why Were The Flags Changed?
A Rolling Stone Magazine feature on director JJ Abrams from the release of the film reveals the answer:
Abrams, fresh from his speech about the importance of details, sits at the center of the editing room…They begin by reviewing a shot shown in the trailer, where dozens of flags appear on a castle that belongs to Maz Kanata, a mysterious little goggle-wearing creature, played by Lupita Nyong'o (12 Years a Slave) via motion-capture and CGI. The flags are designed to drive superfans nuts with references to the earlier movies, but Abrams tells Guyett that too many of them allude to the first of Lucas' prequels: "I don't want to be too about podracers," he says. "I'd rather come up with our stuff."
Check Back for more Star Wars news here at SWNN.
May the Force be with you…
Source: /Film