UPDATE! Photos from a Second Episode VIII Filming Location in Dubrovnik, Plus More Photos from the Main Street!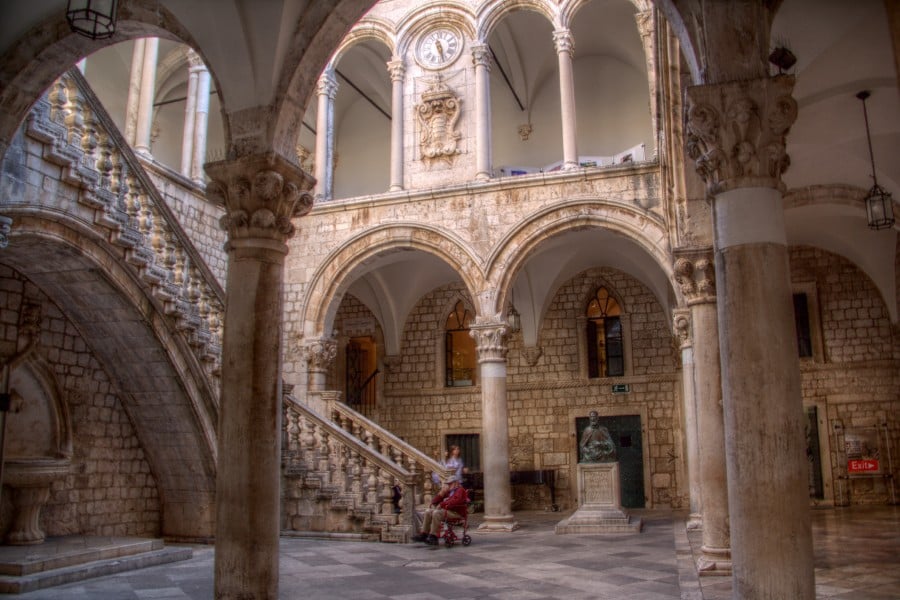 StarWarsDubrovnik managed to get some photos from the Rector's Palace as the second filming location in Dubrovnik for Star Wars: Episode VIII. This time for an interior shoot…
So far we've seen photos from the main street of Dubrovnik being transformed for the Episode VIII filming, as well as some shots with a landspeeder on rails, backing up the rumors for a possible chase scene happening on the streets.
Now StarWarsDubrovnik have photos from the preparation of the filming in the Rector's Palace, one of the most attractive landmarks in the city. The Palace has been already announced as a filming location but with no activities happening until now. According to StarWarsDubrovnik the renovation happening in the Palace has been halted and the interior re-done for an upcoming interior shoot.
According to previous reports there will be another test shoot tomorrow, so stay tuned…
UPDATE!
The guys from StarWarsDurovnik.com also updated their gallery with photos from the main street and discovered several smaller alleys that have been changed for the filming. Here are just some of the photos:
The next photos are taken from a smaller alleys with just slight fixtures that many people won't even notice. The fact that they did a makeover on such long distance of streets and alleys could definitely mean that there will be some running around from the main characters during the filming.
If you want to see the full gallery make sure to go to StarWarsDurovnik.com. These guys are really doing some great reporting from the epicenter in Dubrovnik.