It's a Wrap on the Star Wars: Episode VIII Filming in Dubrovnik!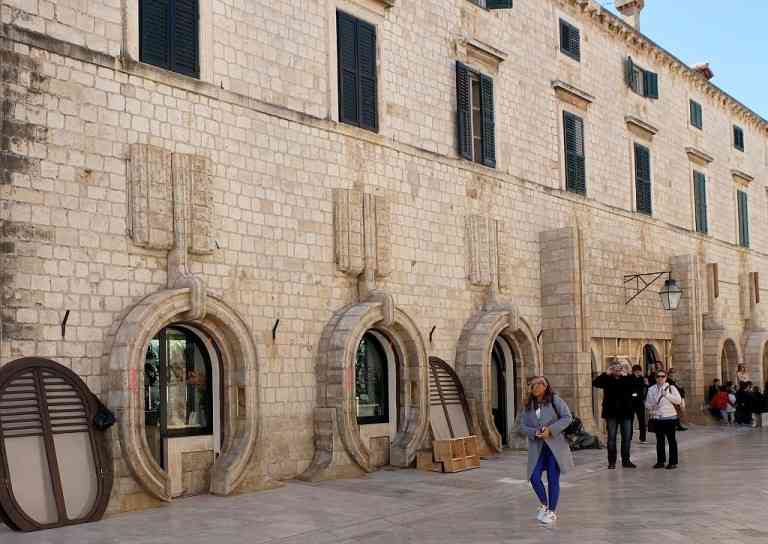 Everything went according to plan and the filming in the beautiful city of Dubrovnik finished yesterday. Workers have already started dismantling the sets. Check out some new photos and video after the jump…
First, I wanted to thank our friends at StarWarsDubrovnik, DuList and TheDubrovnikTimes for the incredible job of keeping us up to day on what was happening on the set. Thanks for your professionalism and good luck! 🙂
Here are their latest reports from the epicenter:
From TheDubrovnikTimes:
The futuristic scenes that have been installed onto the historic old facades are being boxed up and now we wait to see Dubrovnik star on the big screens when Star Wars VIII is released on the 15th of December 2017. It is speculated that around two minutes of actual film was recorded on each day of the Dubrovnik filming, which would mean that the city could have between ten and fifteen minutes in the final version.

Apart from the Stradun the Star Wars crew also used five other locations around the Old City as well as filming on a ship in front of the city. The big names, such as Mark Hamill, Daisy Ridley and John Boyega, from the latest Star Wars movie, The Force Awakens, didn't turn up in Dubrovnik. Instead their parts in the Star Wars VIII were acted out by body doubles, presumably due to the large number of stunts that were carried out in the Dubrovnik filming.
Here's DuList's report on the final day (translated via Google) :
For the purposes of filming Space Bear, the code name for Star Wars, during the night hours was closed most famous street Stradun, and some of the scenes are filmed on the beach and spa near the historic center, the ship "Sea Star", as well as on the walls .
Official data on the result of the shooting are not yet available, but the Mayor of Dubrovnik, even before the start of production pointed to the fact that Dubrovnik film scenes, among other brings to the city a huge marketing potential.
Also according to him, about 70 percent of the work on setting up the set have done just Dubrovnik, while the owners of residential and commercial buildings signed about 120 contracts which they compensate for damage due to the closure.
And last but not least here are the photos from our friends at StarWarsDubrovnik:
And just in case you missed it, here's a very cool video showing the preparation for the filming that we reported in the previous article. Thanks to TheDubrovnikTimes:
Thanks again everyone. We will miss you. Now we wait for the funny part – the rumors and speculations about which planet is this, and what are our heroes doing there.