Blake Jorgensen: Visceral's Star Wars Game Is Years Away.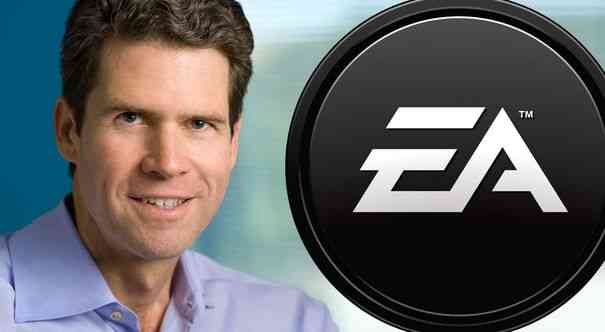 EA's Chief Financial Officer Blake Jorgensen has noted that the game being made by their Visceral Games division won't be ready for a while. This announcement directly discredits a recent rumor regarding another hypothetical Star Wars game project.
From IGN:
Speaking to shareholders in EA's Q3 2016 earnings call, Jorgensen was asked how important it was to reduce "less profitable or non-profitable titles" in the company's portfolio. He went on to explain that the company was investing in some action-based games, which is when he revealed the release window news.

"We are down to less than 15 major SKUs," said Jorgensen. "And that feels like a good size of the business and we are obviously announcing that we are investing in some action-based SKUs by bringing people like Jade Raymond and Amy Hennig into our organization to help build those. And those are obviously a few years out in our SKU plan."
Amy Hennig, Jade Raymond, and the rest of the team at Visceral are still hard at work on the development of the game. Given that it won't come out for another year or two, there's a good chance that the game might be tied to the Han Solo movie (as one of our informants have previously told us).
On an incidental note, I should also take this moment to mention that the game's release date being a few years from now directly debunks a recent "leak" about a hypothetical Republic Commando sequel/reboot. The person who came up with it said that Visceral's game would be coming out in 2016, and that the supposed Imperial Commando game would be released in the following year, following a reveal trailer at this year's E3. So between EA having their presentation before E3 and Hennig's direct statement explaining that the movie won't be done for a while, that rumor can safely be laid to rest.
Grant has been a fan of Star Wars for as long as he can remember, having seen every movie on the big screen. When he's not hard at work with his college studies, he keeps himself busy by reporting on all kinds of Star Wars news for SWNN and general movie news on the sister site, Movie News Net. He served as a frequent commentator on SWNN's The Resistance Broadcast.