UPDATE 2! Star Wars: The Force Awakens Has Crossed $300 Million Domestically in Just 5 Days! Also Breaks Weekend, Monday, & Tuesday Records.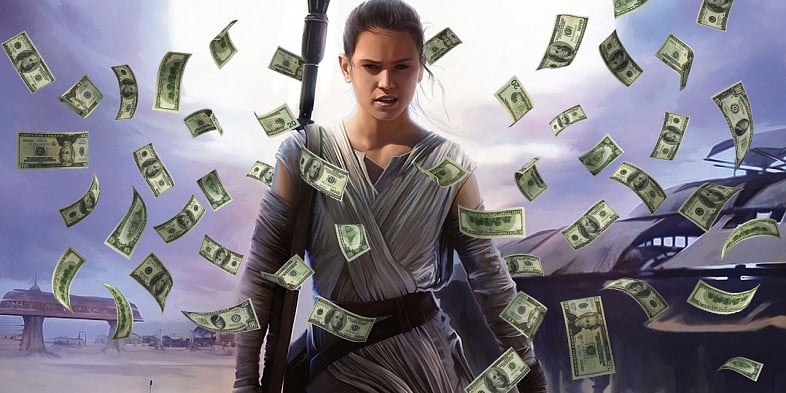 Yesterday, it was reported that the final numbers for the worldwide opening weekend of Star Wars Episode VII: The Force Awakens were $517 million – just $8 million short of clearing the record established by this year's Jurassic World. However, a newer report has just clarified that the estimate was actually a bit short of the mark, and that The Force Awakens has claimed both the largest domestic opening weekend and the largest worldwide opening weekend!
From Entertainment Weekly:
Yesterday, Star Wars: The Force Awakens made breaking box office records look easier than bullseyeing womp rats in a T-16, shattering just about every record on the books. Not only did The Force Awakens become the first movie to make more than $100 million in a single day, but it earned the biggest domestic opening of all time, pulling in an estimated $238 million for the weekend. But even with its massive domestic debut, its international opening wasn't as strong, and as a result, it looked like there was one record it couldn't break: Jurassic World's $525 million global debut.

Guess we should all remember not to underestimate the Force. Initial Sunday estimates indicated that The Force Awakens would finish the weekend at $517 million globally, but the final total ended up at $529 million. That means Jurassic World's record is officially history, and we can now add "biggest global debut ever" to The Force Awakens' long, long list of box office accomplishments.
The only opening weekend record that wasn't cleared was the record for the amount of money made in international territories on their own. It sits comfortably at the #3 spot there, behind Jurassic World and Harry Potter & The Deathly Hallows – Part 2. It is likely that the film would have cleared this record as well if it had been released in China this weekend (it wasn't able to due to China not screening foreign films around this time of year). In any case, it looks as though Star Wars has returned in a really big way – and it should be interesting to see how the movie continues to soar in the coming weeks.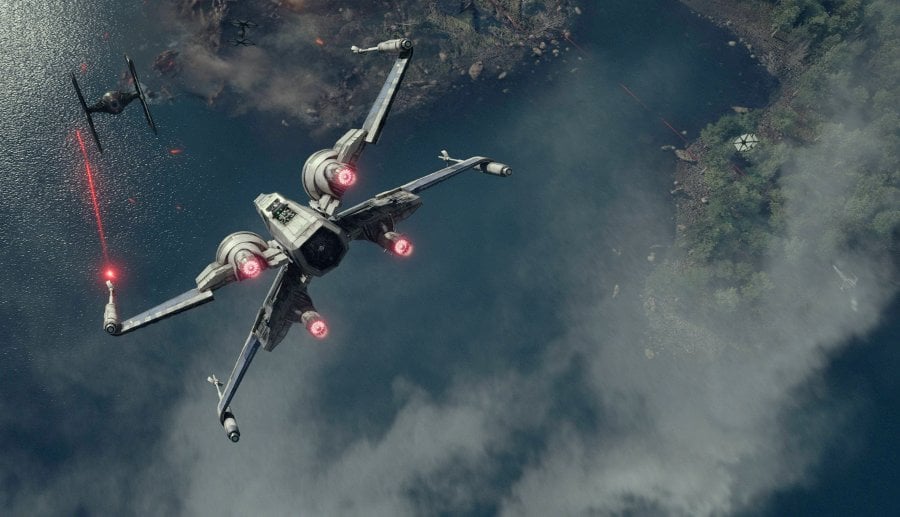 UPDATE 1!
It sure didn't take too long for the movie to break yet another record – biggest single-day domestic gross for a Monday. The previous record-holder – 2004's Spider-Man 2 – made $27.7 million on the Monday after its debut, a record that not even recent box office titans like The Avengers or Jurassic World managed to break. Star Wars, however, nearly doubled that with a massive $40.1 million Monday, bringing the domestic total to $288 million. The drop from the film's Sunday gross to its Monday gross is 33.8% – interestingly, that's the proportionally the same drop in attendance that Avatar had in the same time period. However, Star Wars has had a substantially larger opening weekend than Avatar ($248 million versus $77 million), so that's a very good sign that the movie will make truckloads of money (even by Star Wars standards). Overseas, the movie made an additional $41.7 million, bringing the worldwide total to $610.8 million. This weekend is also slated to be a huge for Star Wars, as it is expected to make a little over $160 million as it retains the #1 spot.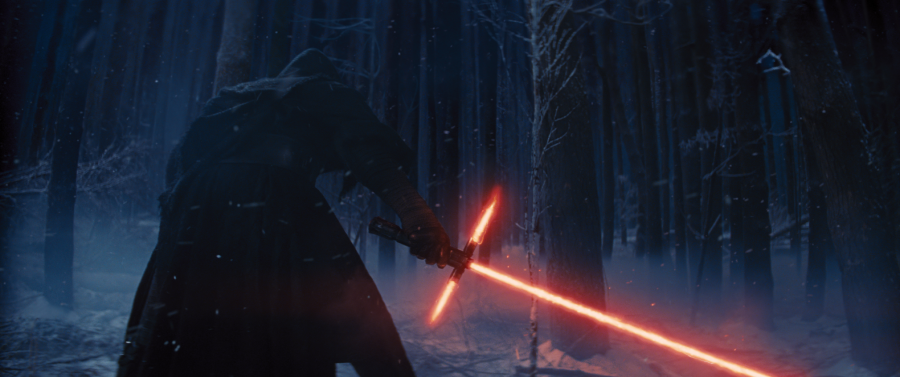 UPDATE 2!
With Tuesday's returns comes another new record broken – biggest single-day domestic gross for a Tuesday. Amusingly enough, this beats another record previously set by a Spider-Man film – namely, by making $37.3 million against The Amazing Spider-Man's $35 million opening day. Unfortunately, this trend is not likely to continue against the Wednesday (The Twilight Saga: Eclipse – $68.5 million) and Thursday (Star Wars Episode III: Revenge Of The Sith – $50 million) records, but at the rate the film is making money, it ought to be nearing or even passing the $500 million domestic mark by the end of the weekend. Right now, the movie's sitting comfortably at a most impressive $325.4 million domestically – a feat which also cleared the fastest-to-$300-million record three days ahead of its previous holder, Jurassic World.
Grant has been a fan of Star Wars for as long as he can remember, having seen every movie on the big screen. When he's not hard at work with his college studies, he keeps himself busy by reporting on all kinds of Star Wars news for SWNN and general movie news on the sister site, Movie News Net. He served as a frequent commentator on SWNN's The Resistance Broadcast.