Pablo Hidalgo Reveals the Original Title of Star Wars: The Force Awakens.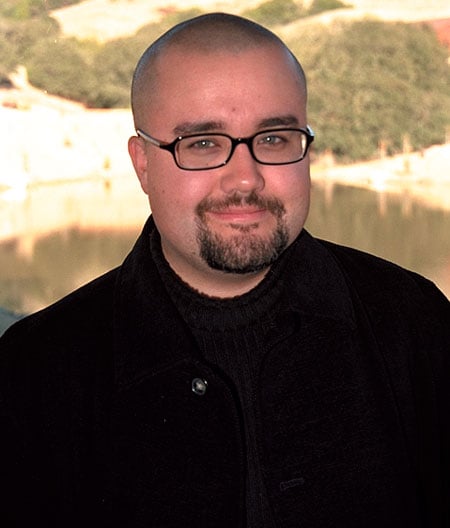 Ever wondered what the title of Star Wars Episode VII: The Force Awakens nearly was? Pablo Hidalgo, the maestro of the Lucasfilm Story Group, just revealed what the biggest contender was for a long period of time in the movie's production (and no, it's not the terminally-corny The Ancient Fear).
@justinlasalata for longest time, the TFA title was the same as an old novel. Thankfully it changed. 🙂 With so many books, it's inevitable

— Pablo Hidalgo (@pablohidalgo) December 25, 2015
@VegaArts_ @justinlasalata it was Shadow (singular) of the Empire for a while. — Pablo Hidalgo (@pablohidalgo) December 25, 2015
Given how vague details on what the "Awakening" actually was within the context of the film (aside from a few vague hints), I almost feel as though Shadow Of The Empire would have been a more fitting subtitle than The Force Awakens. Nonetheless, The Force Awakens has more of a sense of revival to it, and it's for the best that they didn't end go with the original title, since that would have created a bunch of confusion among EU fans.
Grant has been a fan of Star Wars for as long as he can remember, having seen every movie on the big screen. When he's not hard at work with his college studies, he keeps himself busy by reporting on all kinds of Star Wars news for SWNN and general movie news on the sister site, Movie News Net. He served as a frequent commentator on SWNN's The Resistance Broadcast.