How Collaboration Between Directors is Shaping the Future of Star Wars (Abrams Praises Johnson's Episode VIII Script)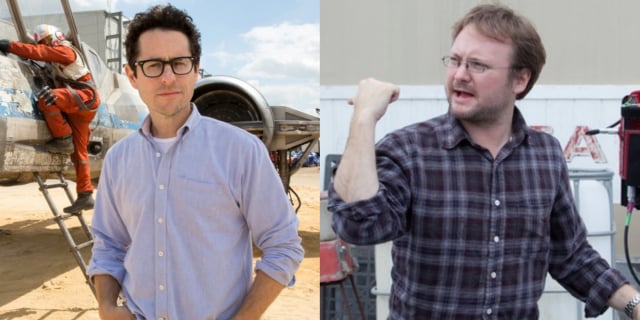 So here we are, just hours from the world premiere of Star Wars: The Force Awakens and a mere few days until the film makes its worldwide debut.  While it may seem that everything has led up to this moment; soon, the moment will be gone – and we'll be left with one question: What's next?  A recent article from Slashfilm details the collaboration that is taking place between directors J.J. Abrams (The Force Awakens) and Rian Johnson (Episode VIII) and how that collaborative effort is shaping the future of the saga.
At the Star Wars: The Force Awakens press junket, Slashfilm's Peter Sciretta sat down with Lucasfilm head Kathleen Kennedy and Force Awakens director J.J. Abrams to learn how the future of the Star Wars saga is being created. They revealed that there has been no small amount of collaboration between directors Abrams and Johnson, and Johnson was actually involved in some discussions during the creation of The Force Awakens, giving his own input and criticisms in light of the big picture and the story they are telling with the new trilogy.
Kathleen Kennedy mentioned again how Johnson (pictured below) started working on the script for Episode 8 a year and a half ago and that he's been in prep for a year with the shoot scheduled to begin at the end of January 2016. According to Kennedy, it is important that they are working a couple years out in front of the start dates for each film, at least in terms of script. Kennedy says that Rian came in "very early and he read, and came and visited the set," and that "J.J. and him had a lot of conversations".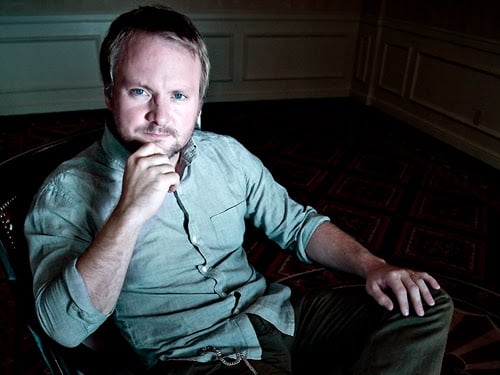 It should come as no surprise with the level of collaboration (and the fact that Abrams is producing the other films in the trilogy) that he is also involved in Johnson's project as well.  Of course, we can't say this definitively (without having seen The Force Awakens), but for the moment, I have a really good feeling about the future of the saga, especially given J.J.'s involvement and based on what he has shown us so far.  Furthermore, Abrams has read Johnson's script for Episode VIII, and had this to say:
When Rian who I admire enormously and adore, came on board, we met and talked with him about all the things we were working on and playing with, and he as a spectacular writer and director has taken those things and has written an AMAZING script that I think will be an incredible next chapter, some of which incorporating things we were thinking of and other things are things we could never of dreamed of.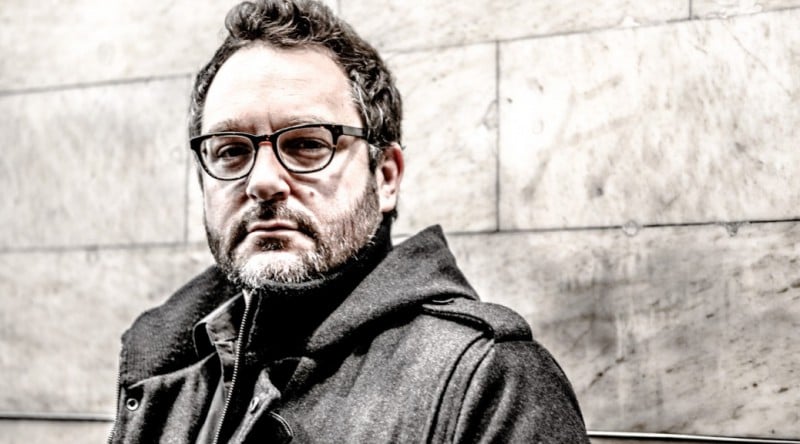 Kennedy went on to say that Colin Trevorrow (pictured above) will probably have the same type of collaboration with Johnson as the latter had with Abrams, which makes sense with Trevorrow at the helm of the third film in the trilogy which will bring about its conclusion.  Read the full article here.
Jordan Pate is Co-Lead Editor and Senior Writer for Star Wars News Net, of which he is also a member of the book and comic review team. He loves all things Star Wars, but when he's not spending time in the galaxy far far away, he might be found in our own galaxy hanging out in Gotham City or at 1407 Graymalkin Lane, Salem Center, NY.