UPDATE! Brief Description of the 9 Minute Preview from The Force Awakens Screened in Sydney, Plus Harrison Ford's Full Interview!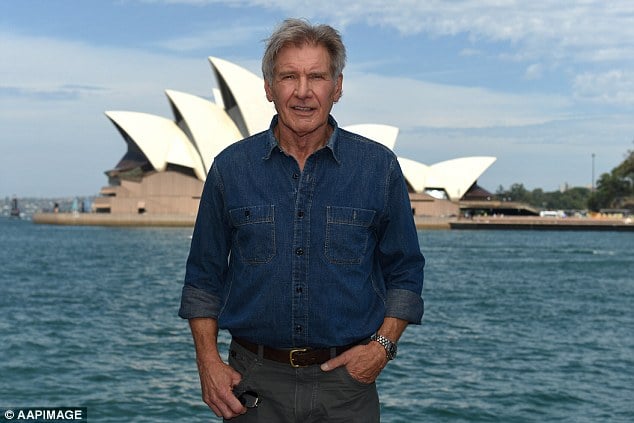 Harrison Ford is currently in Sydney, Australia doing a promo tour for The Force Awakens. He attended a fan event at Sydney's Opera House. Also news of a special 9 minute preview of The Force Awakens shown in Sydney, started to pop up. We will make a brief spoiler free description of the footage after the jump.
"#StarWars has trancended national borders and cultures" – #HarrisonFord #TheForceAwakens https://t.co/rI4YYF2pXC

— Star Wars UK (@StarWarsUK) December 10, 2015
#HarrisonFord opens up on reuniting with the old #StarWars gang in #TheForceAwakens https://t.co/dGR5IzaRKM — Star Wars UK (@StarWarsUK) December 10, 2015
The screening of this exclusive footage happened during Ford's visit, but only a few special guests were lucky enough to attended the screening. One of them was the Australian actor Russell Crowe. Here's what he said about the footage:      
Just saw 9 mins of the new J.J. Abrams Star Wars —not supposed to say anything…signed a non disclosure form…between us —Spectacular — Russell Crowe (@russellcrowe) December 10, 2015
One of our readers who attended the event described the footage to us. Respecting the NDA's that everyone signed, we won't spoil it here, especially 1 week before the movie premiere. I will just say that the footage was about Finn and Rey's first meeting, revealing one big spoiler of what's inside BB-8 and also revealing who is the owner of the Falcon. The footage was very dynamic and all people really enjoyed it.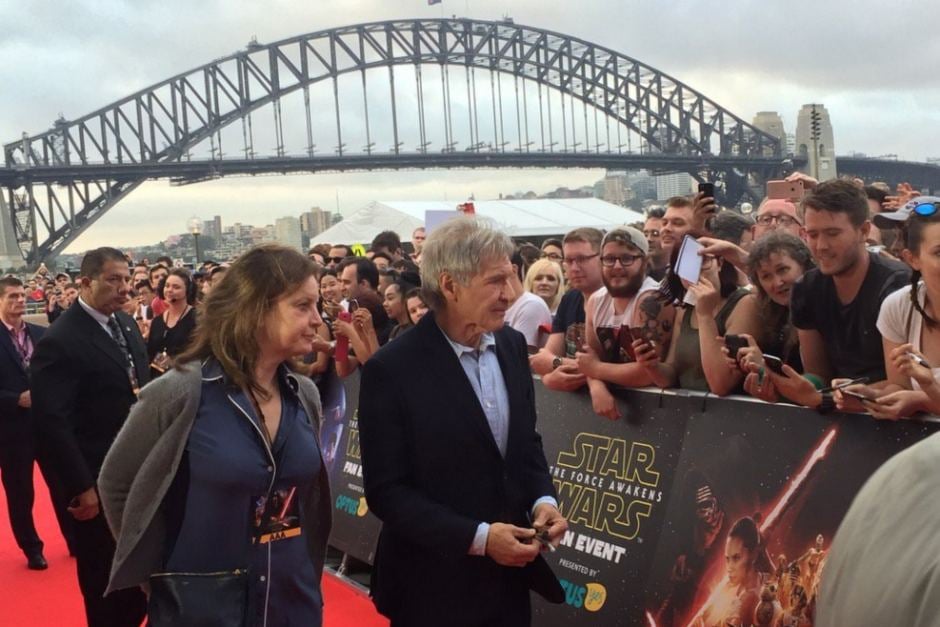 There is something else interesting that Ford mentioned in an interview with the local Daily Telegraph. I warn you that this could be considered a huge spoiler so proceed at your own risk.
POTENTIAL SPOILERS!
From Daily Telegraph:
Host Jay LaPaglia asked Ford about how he keeps fit at age 73 — Ford cycles for pleasure — and whether he'd anticipated making yet another Star Wars film, which Ford answered with a resounding no.
Not sure if his answer was taken out of context or he really revealed that he won't return for another movie. Take it as you like.
UPDATE!
Here's the video from the event which proves that Ford said "no", meaning that he never expected to make another Star Wars movie after 40 years. Thanks to ArynCrinn for pointing this out: