A New Hope For Star Wars: Underworld and Star Wars: 1313?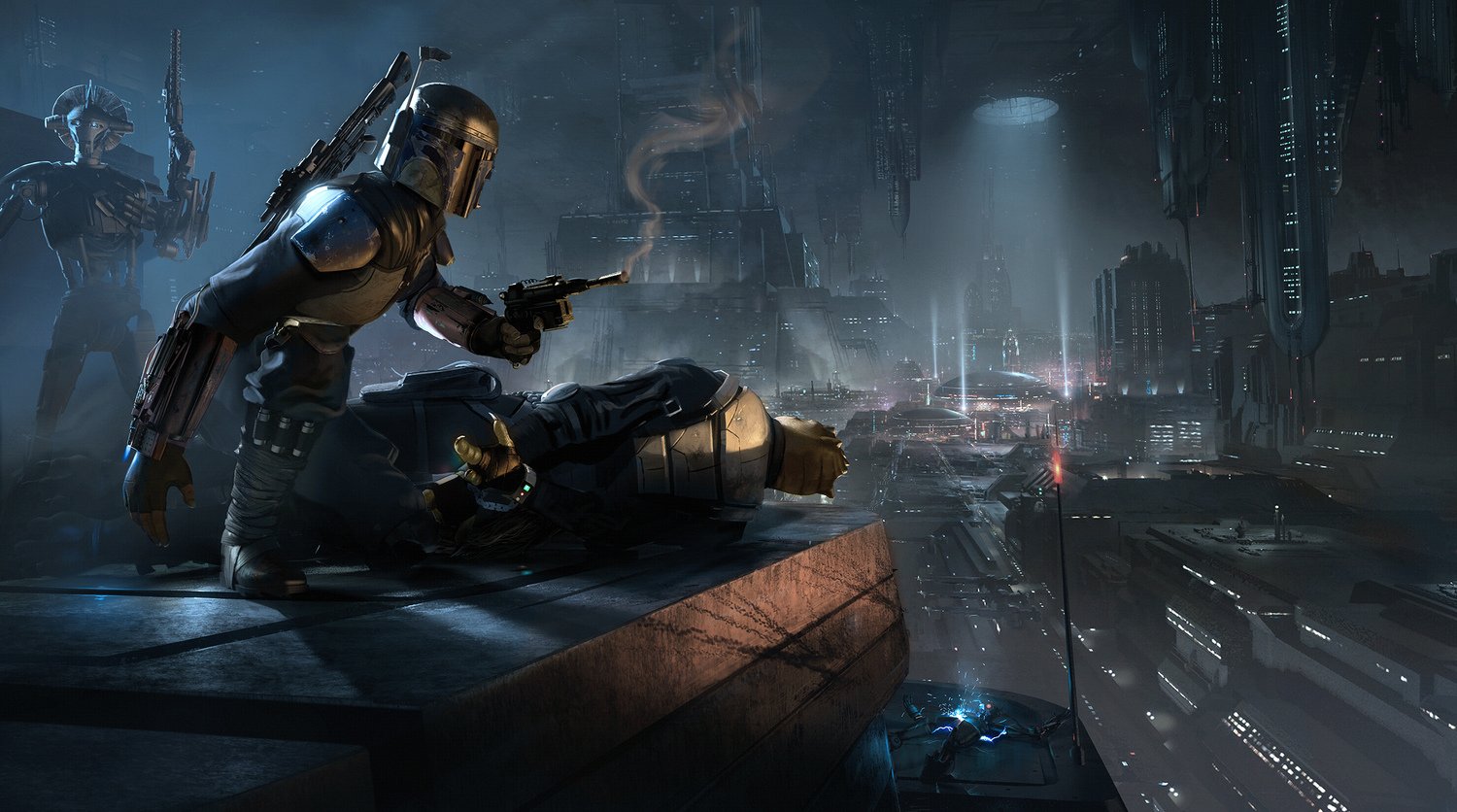 According to Slashfilm's Peter Sciretta, who recently had a chat with Kathleen Kennedy at the Star Wars: The Force Awakens press junket over the weekend, two former Lucasfilm projects that were in the works prior to the Disney acquisition are still not completely off the table.
As Peter wondered out loud what ever happened to the live-action Star Wars television series that George Lucas was developing, Kennedy surprisingly graced him with a response on the subject.
When asked what was to happen to those hundred or so Star Wars: Underworld scripts sitting on a shelf in Lucasfilm headquarters and if they were gone for good, here is how Lucasfilm head Kathleen Kennedy responded:
"No. No, interestingly enough, thats an area we've spent a lot of time, reading through the material that he developed is something we very much would like to explore."
When Lucas was developing the series back in 2005, the project had the working title Star Wars: Underworld. Reportedly, Lucas had hoped to do 400 episodes of the show, and even had 100 episodes fully-written. The show was originally being planned to air on premium cable, and was described by prequel producer Rick McCallum as "Deadwood" in space and even went as far as to equate its noir-like vibe to that of The Godfather.
After many years in development hell, and the 2012 acquisition of Lucasfilm by Disney, it seemed that this show might be a distant memory locked away in some Disney vault to never see the light of day. However, with rumors of a possible Netflix series in development, one does tend to wonder if this series may not be out the window after all.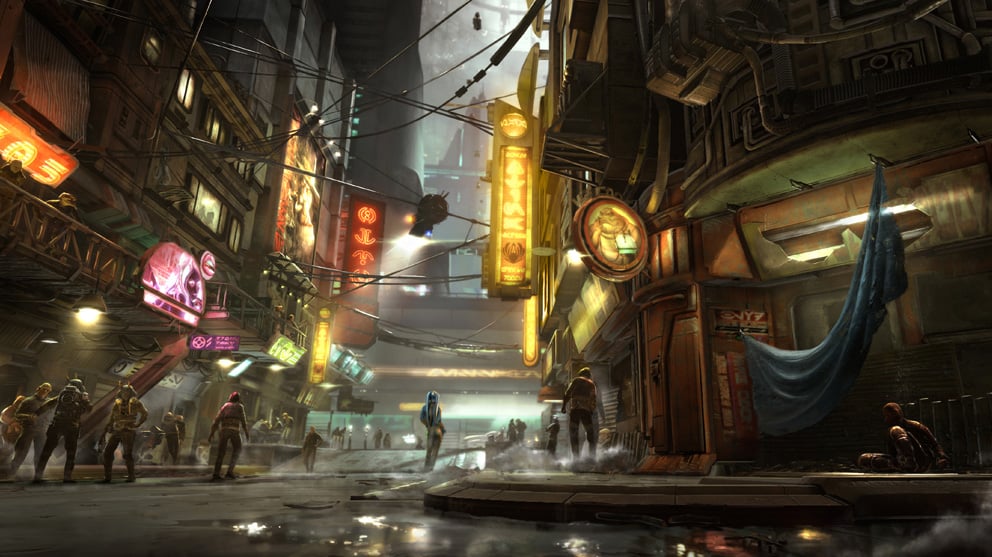 Kennedy also even brought up the Star Wars: 1313 game that was also in development at the time of the Disney buyout. Here's what she had to say regarding the game and its previously released concept art:
"Unbelievable. So our attitude is, we don't want to throw any of that stuff away. It's gold. And it's something we're spending a lot of time looking at, pouring through, discussing, and we may very well develop those things further. We definitely want to."
Star Wars: 1313, what was to be the first M-rated video game in the Star Wars franchise, was first announced at E3 2012 and was actually developed enough to have a playable demo that featured an unidentified bounty hunter navigating the underworld city of Level 1313 of Coruscant. Supposedly, the game was secretly about the early years of bounty hunter Boba Fett. When Disney acquired Lucasfilm, they ceased development on the game and let the Star Wars: 1313 trademark lapse at the end of 2013.
It's interesting that they are not letting these concepts go to waste. But how will this game turn up in the future of the Star Wars canon? Will the original game get the green light to continue development? Will aspects of the game be pulled over into another game? Will we see a lot of these concepts in the rumored upcoming Boba Fett anthology film?
The game and the show seem to have been shooting for a similar style and feel. Maybe we'll even see the two blended together in some way in another medium. Time will tell, but it's good to know that there's hope for some of Pre-Disney Lucasfilm's unfinished yet highly anticipated projects.
Read the full article here.
Jordan Pate is Co-Lead Editor and Senior Writer for Star Wars News Net, of which he is also a member of the book and comic review team. He loves all things Star Wars, but when he's not spending time in the galaxy far far away, he might be found in our own galaxy hanging out in Gotham City or at 1407 Graymalkin Lane, Salem Center, NY.