Star Wars Battlefront: New "Battle Of Jakku" DLC Details Unveiled.
With Star Wars Battlefront's first expansion arriving on December 8 (or December 1, depending on whether or not you pre-ordered the game), DICE have released information about what is included in the free DLC package. The DLC serves as a distant prologue to the events of The Force Awakens.
The key features of the expansion are two new maps and a new game mode. The first map is called "Goazan Badlands", which is playable in Blast, Drop Zone, Droid Run, Cargo, Hero Hunt, and Heroes Versus Villains modes, and the second is called "Graveyard Of Giants", which is playable in Supremacy, Walker Assault, Fighter Squadron, and Turning Point modes. The new mode, Turning Point, is a large 40-player mode where Rebels need to locate and capture three different Imperial control points while on a time limit. If a point is captured, the time is extended and more points are available for capture, leading up to an intense battle at an Imperial fortress.
It is likely that this mode will be added to maps in the forthcoming expansions for the game, although it isn't clear if it will be retroactively added to the maps present in the base game. It's also possible that Jakku-specific Missions will be added to the single-player/co-op mode. With the addition of the free DLC content, the amount of content available for first-time purchasers of Battlefront will expand to 14 maps and 14 modes.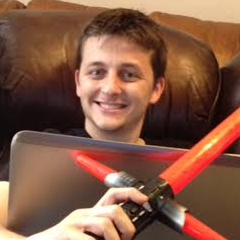 Grant has been a fan of Star Wars for as long as he can remember, having seen every movie on the big screen. When he's not hard at work with his college studies, he keeps himself busy by reporting on all kinds of Star Wars news for SWNN and general movie news on the sister site, Movie News Net. He served as a frequent commentator on SWNN's The Resistance Broadcast.