SWNN Review: Marvel's Darth Vader #10
I feel I should preface this review by saying I've been rather lost with this second Darth Vader arc. The end of the first one was so good; that last frame of Vader, staring out into the cold vastness of space still haunts me. The scene last time we see Vader in Revenge of the Sith, walking solemnly across the bridge of the Star Destroyer while weeping cellos play in the background, is so subtle and melancholy it underscores how much Anakin Skywalker's transformation is such a tragedy. I still get choked up when I watch those few seconds.
The prequel trilogy did little to make me care about Anakin. It wasn't until I got into The Clone Wars that I felt attached and understood the redemption. Anakin was fiercely loyal to the ones he loved. With that type of ferocity, it's dangerous grounds when said person with such strong emotions couples them to do whatever he can to protect them.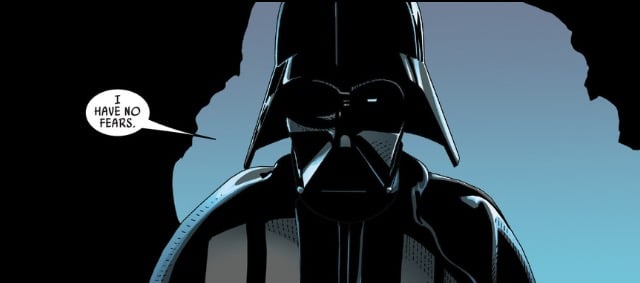 #10 has brought me back into the fold. I'm going to get to the heart of this issue. When we last left Doctor Aphra, she was headed to Naboo to visit a mortician. I wasn't exactly sure why. Maybe we were going to find out who Sheev's parents were. No, something much more straightforward. Doctor Aphra and her two nasty droids get to work torturing Commodex Than, interested only in one of the cadavers Than worked on: Padme Amidala. Aphra talks about her own past, running from planet to planet. After a few minutes alone with the droids the mortician spills it. Padme had a son, taken by the Jedi and hidden.
Once Aphra relays this info to Vader we see the seeds of obsession grow. Vader knows he has a son, and he will need to find him.

The more we learn about Vader the more we learn about his vulnerabilities and conflicts. I lobe that the Story Group have given us novels that add so much to a very clear cut villain.
This issue isn't something you need to run out and get. It's good, but you could wait until the race runs its course. There isn't much to say about our inspector friend either. Vader departs from him letting him know he needs to wrap up whatever they are looking for (this is where I'm lost). I hope we will get answers in the next issue and I have faith Kieron Gillen will get us there.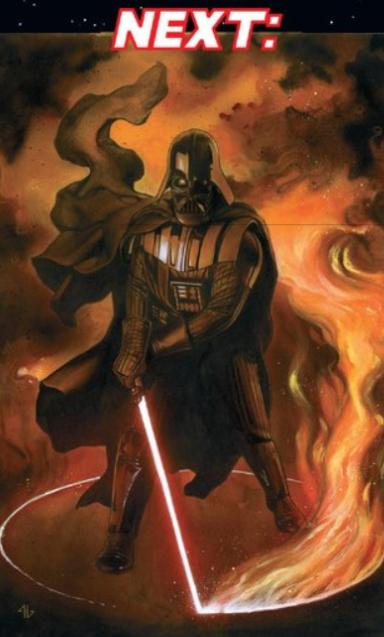 You can order a digital copy at Marvel.com or at Comixology.com, or visit the nearest comic book store.
Kyle Larson lives in Portland, Oregon. When he's not running trails, he's reading and writing.