Sarah Michelle Gellar Playing the Seventh Sister on Star Wars Rebels.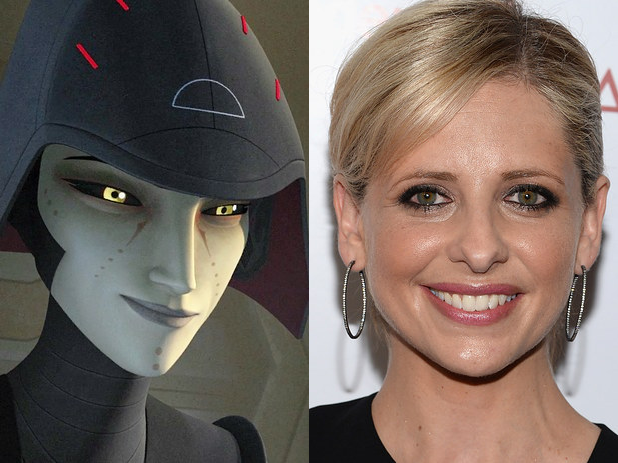 It looks as though actress Sarah Michelle Gellar has gone from playing a Vampire Slayer to playing a Jedi Slayer. She has just confirmed through BuzzFeed that she will be voicing the female Inquisitor on Star Wars Rebels, who we now know is called the "Seventh Sister".
The BuzzFeed article also mentions that the Probe Droid-esque drones that follow her are called Mimic Droids, and they can – as their name suggests – imitate other individuals and report back to her. The Seventh Sister is said to play off of Kanan Jarrus quite a bit. (Fitting, considering that Gellar is wedded to Freddy Prinze Junior in real life.) It's not mentioned in this article, but her character works under another Inquisitor known as the "Fifth Brother", the grey-skinned alien shown in the video.
Could this "Seventh Sister" still be Barriss Offee, as some have speculated? The answer isn't exactly cut-and-dry, as her character is a Mirilan, which was Barriss' species. Gellar did mention Ahsoka – who Barriss infamously betrayed and framed in The Clone Wars – before she talked about the other Rebels. It would be odd that Meredith Salenger wouldn't reprise her role from the show, though.
Grant has been a fan of Star Wars for as long as he can remember, having seen every movie on the big screen. When he's not hard at work with his college studies, he keeps himself busy by reporting on all kinds of Star Wars news for SWNN and general movie news on the sister site, Movie News Net. He served as a frequent commentator on SWNN's The Resistance Broadcast.