Force Friday: New The Force Awakens Character Revealed – Guavian Enforcer!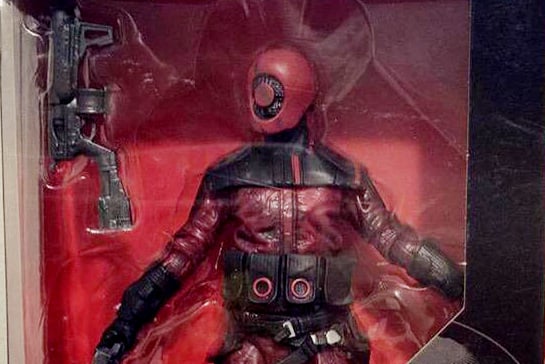 Remember the weird running humanoid creatures from the Behind the Scenes video, shown at SDCC? The Black Series toy for these characters has just hit the web, and the box revealed some cool details about them…
This character (there will be at least two of them) is called Guavian Enforcer and they are "The security soldiers of the Guavian Gang wear high impact armor that makes them stand out among other deadly criminals".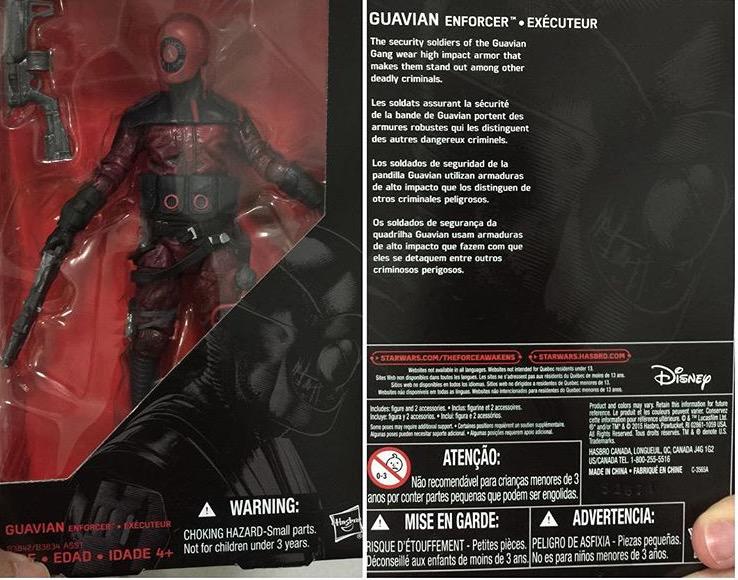 You probably remember them from this brief shot from the BTS footage shown at SDCC:
Thanks to StarWarsJunk for the photos.
And several others Black Series toys:
http://t.co/49TaEccFvD finds more Wave 2 Black Series 2 figures. #ForceFriday#StarWars#TheForceAwakenspic.twitter.com/FCvYxt51eS

— The Ultimate Gamble (@StarWarsJunk) September 3, 2015