Star Wars: The Force Awakens Is Taking Over ALL IMAX Screens for Four Weeks in December!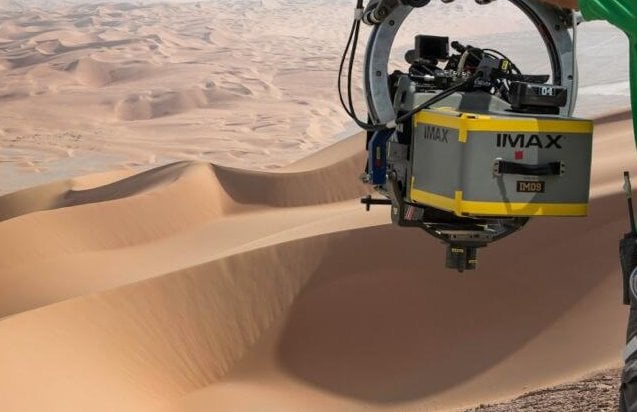 The Hollywood Reporter is reporting that the highly anticipated new Star Wars movie will crush all competition in December and will take over Imax's large-format screens for a whole month…
For Star Wars: The Force Awakens, Imax is going big — really big. For the first four weeks of its run, set to begin Dec. 18, J.J. Abrams' sequel will have all of Imax's large-format screens in North America and most of its foreign screens to itself. Imax reserving all of its screens for a single movie for a month is not unprecedented, but it is unusual. The company had a similar deal for the three Hobbit movies, but it struck that pact four years ago and hasn't made that type of commitment since.

In June, Imax broke its own opening-weekend record when Jurassic World leapfrogged over Iron Man 3's $28.8 million to grab $44.2 million worldwide — $21 million from 363 domestic screens and $23.2 million from 443 screens abroad. But Disney's Star Wars could topple that number. It is expected to open on 375 to 400 screens domestically and more than 400 abroad — there's no exact count yet because Imax tends to install and open theaters in the fall. Domestically, Force will play in the commercial chains such as Regal, AMC and Cinemark that house Imax screens as well as most museums and other sites with Imax theaters (which have played space-related Hollywood fare including Gravity and Interstellar). Although he declines to discuss specifics, Imax Entertainment CEO Greg Foster expresses his confidence in the film, saying, "Star Wars: Episode VII is the ultimate crossover movie — it crosses over to everyone." A further factor: Abrams, a fan of the format, has filmed a sequence with Imax cameras to take advantage of the oversized screen.
Something extraordinary is coming, do you feel it? 113 days to go…