Preview of Marvel's Star Wars #9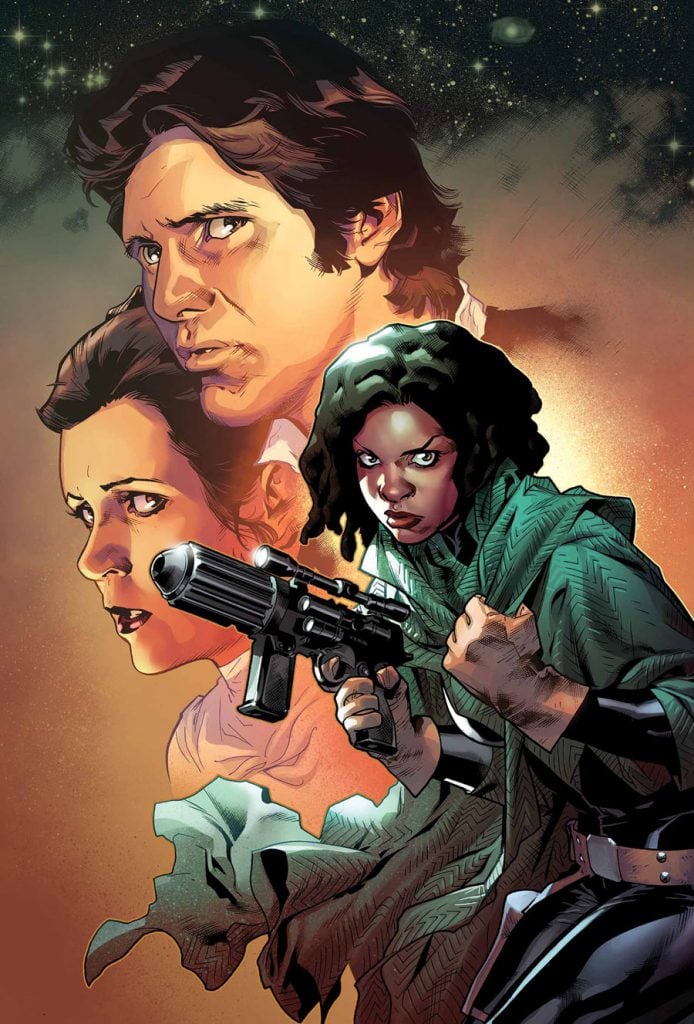 The folks over at Comic Book Resources released some of the opening panels from the next issue of a Star Wars #9.  
We last left Luke in pursuit of his lightsaber and it appears we join him into the midst of pursuit.  Han, Leia, and Han's supposed wife were left staring down the barrels of several TIE Fighters.  It looks like this is going to be another fast moving issue.  Make sure to check it out on September 16th.  Until then, see the dialogue free panels below.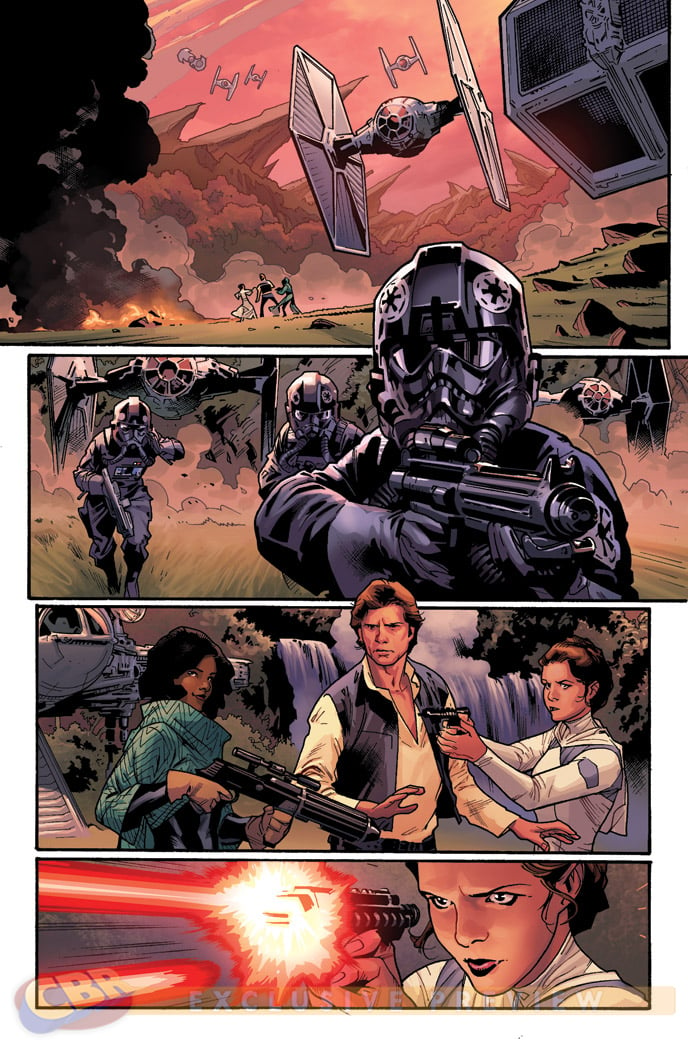 September looks to be an exciting month for Star Wars fans.  Make sure to pick up this issue along with all the other Star Wars goodies headed your way!
Kyle Larson lives in Portland, Oregon. When he's not running trails, he's reading and writing.