New Schematic of Star Destroyer from The Force Awakens – Including the Ship's Name!
We've got a new pic from an upcoming Star Wars book, which not only shows schematic drawings of the new First Order star destroyer from multiple angles, but also includes the vessel's name. Check it out after the jump…
Courtesy of our friend JeffG. from the Cantina, here's our first look inside the upcoming book release, "Star Wars: Ships of the Galaxy." It shows what appears to be the First Order star destroyer that we saw in the second teaser: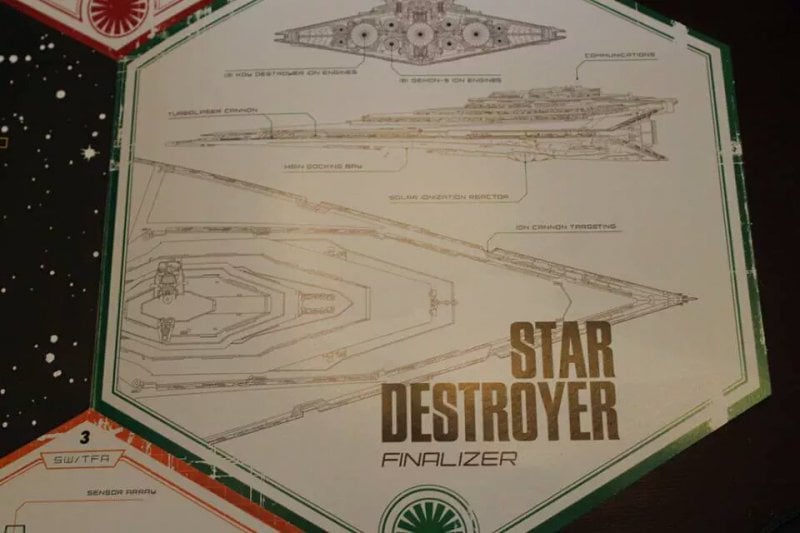 Note that the diagram includes the name of the ship: Finalizer. 
So, what do you all think of the name, the design, etc.?
(Thanks to Cantina forum member JeffG. for sharing this with us!)