Donnie Yen Briefly Talks Rogue One, and Shares an Image with New Trooper Helmets!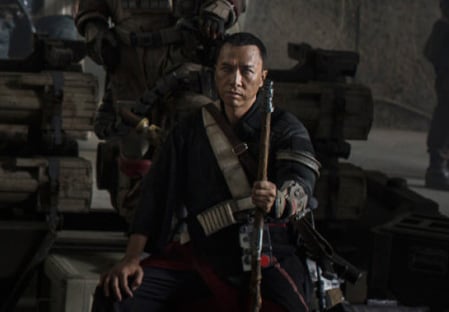 Chinese actor Donnie Yen, whose character in Rogue One is depicted as a blind warrior (image above), spoke for the first time about his Star Wars role, after the official cast announcement at D23, and shared an interesting image, probably coming from the new production…
From Straitstimes.com:
The actor is understandably excited about his newest role.

He says: "It's a good learning experience for me to be in such a big franchise. The very first sci-fi movie I saw when I was a teenager was Star Wars and I never thought that I would be co-starring in one many years later."

As many of his previous films contain relatively violent fight scenes, he says: "It's about time I can take my kids to watch my movie. Star Wars is a family movie and I think kids will love it."
So much for the gritty tone of the movie, that we've seen from the teaser trailer and the first cast photo. But hey, Star Wars was always about family and kids, right? 🙂
Now moving on to the more interesting part of the story. According to JediNews, Yen posted a very curious image on his Instagram account.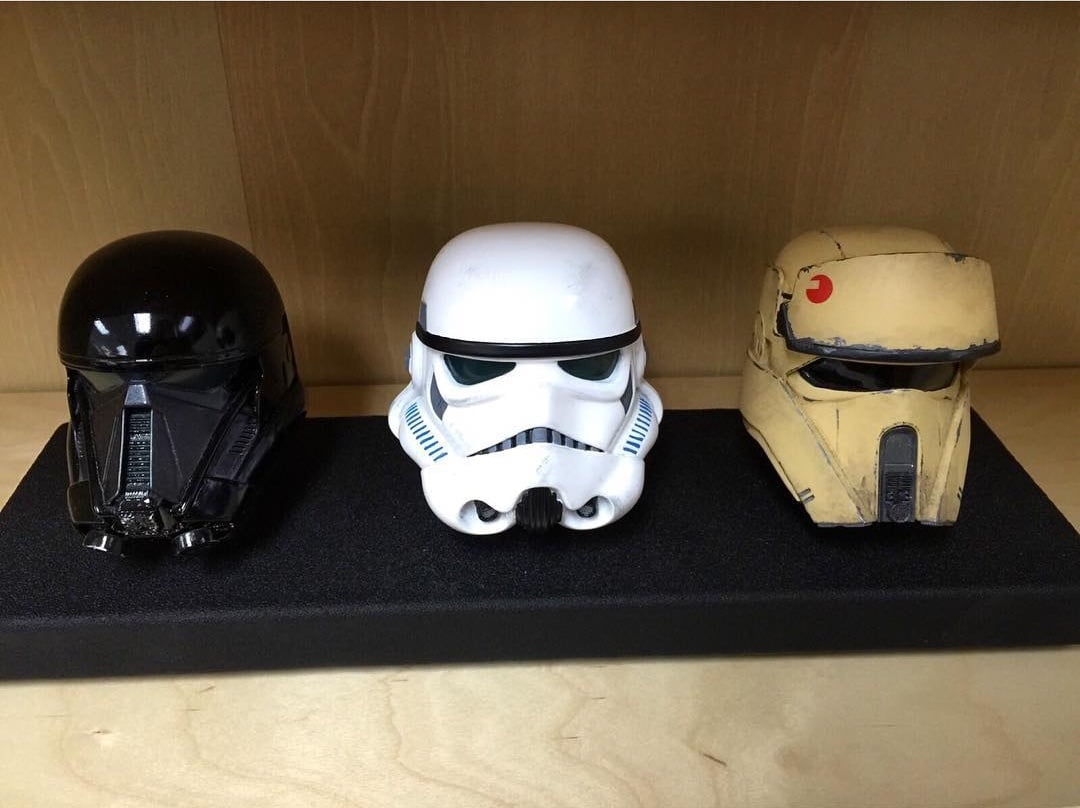 He also stated the following:
I am the force and I fear nothing 😆 Going to put this in my company's display room .✌🏼️#donnieyen #甄子丹 #starwar #starwars
Are these helmets from Rogue One? Well, the original Stormtrooper helmet in the middle is definitely in the movie. We've seen several photos from the Rogue One set proving that:
And since the other two helmets are like nothing we've seen before, I think it is safe to assume that they are from the new movie as well. The designs are really cool. The one on the right reminds me of a modified Biker Scout, and the one on the left of an Imperial Cylon!
What do you think? Do you like the new helmets?