UPDATE! A Special Look at The Force Awakens on July 10, at San Diego Comic Con 2015. First TFA Toy Pictures Revealed!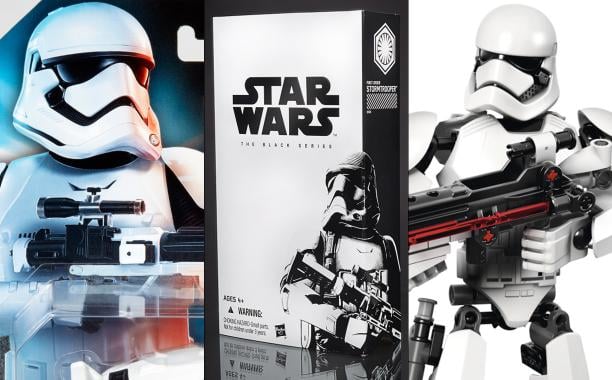 Lucasfilm announced their official schedule for this year's SDCC. There will be panels covering Hasbro's latest action figures, new novels and of course The Force Awakens. The event takes place July 9-12 at the San Diego Convention Center, with Star Wars panels scheduled for Friday, July 10.
From StarWars.com:
Friday, July 10, Star Wars Schedule

Star Wars: The Force Awakens, Hall H

Lucasfilm president and producer Kathleen Kennedy, director J.J. Abrams, writer Lawrence Kasdan, and special guests provide a special look at Star Wars: The Force Awakens.

Star Wars Publishing 2015, Part 2: 11:00 p.m. – 12:00 p.m.; Room: 7AB

Join a variety of authors as they talk about their upcoming projects from that galaxy far, far away. Moderated by Lucasfilm's Mike Siglain, authors from Del Rey and other publishers will participate in a discussion on writing stories for the exciting new future of the Star Wars universe.

Hasbro Star Wars, 12:00 p.m. – 1:00 p.m., Room: 7AB

Join members of the Hasbro and Lucasfilm teams as they discuss the popular Hasbro Star Wars line. Attendees will get an in-depth look at Hasbro's latest action figure offerings, and word on the Holonet is there may also be a few surprises, including a special product reveal.

Star Wars Collectibles Update with Lucasfilm's Anita Castellar, 1:00 p.m. – 2:00 p.m., Room: 7AB

Join eFX, Gentle Giant Studios, Kotobukiya, and Sideshow Collectibles for product development insights and exclusive previews of the latest in Star Wars collectibles. In attendance will be Anita Castellar, a self-professed Star Wars fangirl who manages licensing for hardline categories at Lucasfilm such as toys, collectibles, consumer electronics, automotives, and more.
For the full schedule go to StarWars.com
The presence of the Producer, the Director, the Writer and "special guests" definitely suggests new footage coming our way in just 1 month!
Also there will be more details tomorrow on EW.com, so stay tuned.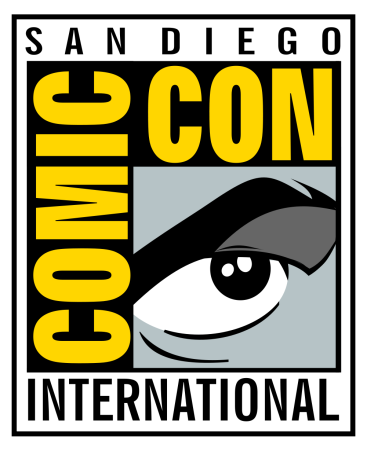 UPDATE!
And here's EW's exclusive story:
The first wave of toys from this December's Star Wars: The Force Awakens will debut at the annual geekosystem July 9-12, and today Entertainment Weekly has the exclusive reveal of three playthings that take inspiration from the redesigned white armor of that galactic army.

More toys will be announced as the Dec. 18 movie approaches, but for now Lucasfilm has chosen to keep Daisy Ridley's desert scavenger Rey, Oscar Isaac's X-Wing pilot Poe Dameron, and homeward bound Han Solo and Chewbacca at bay in the toy department in favor of showcasing the sleek and sinister stylings of the First Order Stormtroopers.
"Lego's Buildable First Order Stormtrooper has 81 separate pieces that can be assembled into one 9-inch figure with posable limbs. It will be on display only at Comic-Con, and fans will have to wait until January 1, 2016 to purchase their own."
"The first Hasbro action figure from The Force Awakens will be this 6-inch figure from the toy manufacturer's Black Series of collectibles."
"New die-cast model featuring the sleek First Order redesign will be joining Hot Wheels' fleet at Comic-Con."
For the full story make sure to check EntertainmentWeekly