UPDATE: Four Titles for The Force Awakens-Related Books Revealed.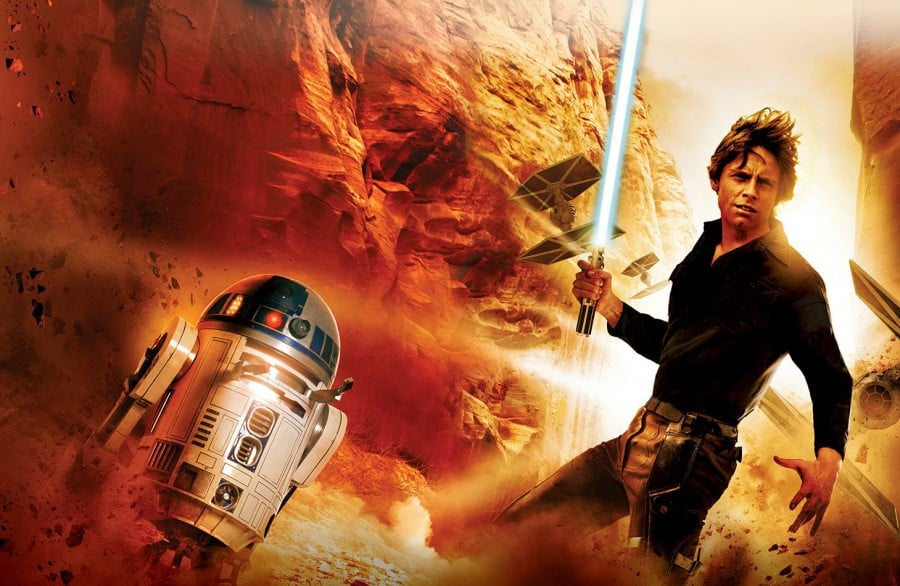 A while ago, it was discovered by Jedi-Bibliothek that four young adult novels would be hitting the shelves in September to kickstart the hype train for Star Wars Episode VII: The Force Awakens for a younger audience. While one of these was already given a title (The Fall Of The Empire/The Rise Of The Rebellion), the other three weren't given names. Today, the J-B crew found out what the remaining titles were…
Jedi-Bibliothek claims that the three books are going to be called The Weapon Of A Jedi: A Luke Skywalker Adventure and Moving Target: A Princess Leia Adventure, and Smuggler's Run: A Han Solo Adventure. The books are written to catch younger Star Wars fans up on the stars of the Original Trilogy – along with a new Rebellion/Empire war narrative that also doubles as a love story – which will also detail a bit of information about the interim between Return Of The Jedi and The Force Awakens.
In any case, if Luke's getting an entire lead-up book to his appearance in the movie, it does not seem likely that his role will be limited to a single scene cameo like some recent rumors suggested. This also indicates that Leia's not going to sit the movie out, even though there haven't been a lot of rumors concerning her role in the film. The website also reported that a young adult novel starring a character introduced in The Force Awakens would be released in December.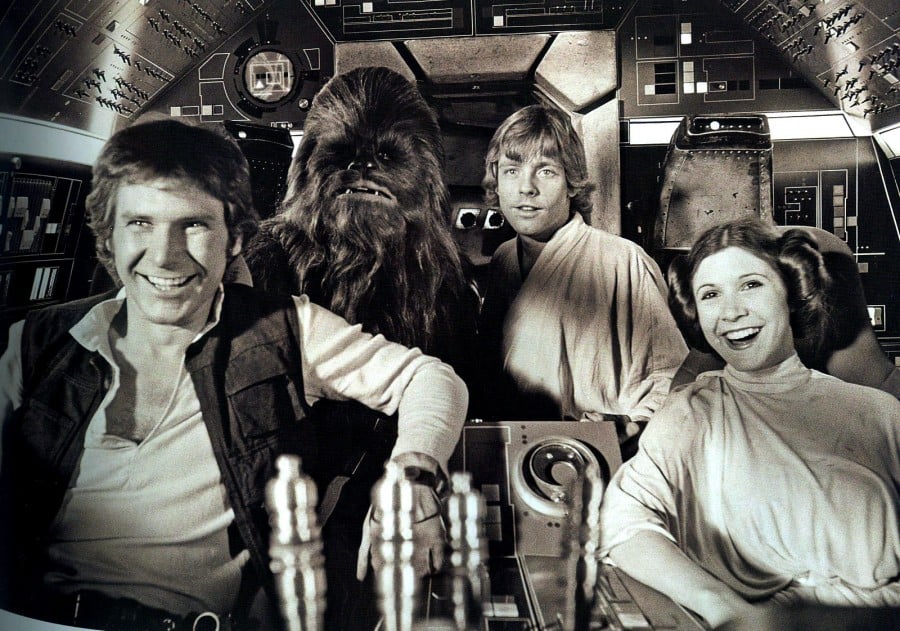 I personally find it exciting that the actual merchandise for The Force Awakens is going to hit three months in advance of the release of the movie – not just these books, but action figures, costumes, and other delightful trinkets. So much for that mystery box, eh?
UPDATE!
A new update from Jedi-Bibliothek.
Journey to Episode VII: The Fall of the Empire / The Rise of the Rebellion is no more. The book, which is expected to be written by the bestselling author Claudia Gray, now called Star Wars: Lost Stars. Unlike the books on Luke, Han and Leia (8-12 years), this book is addressed to the 10- to 14-year-old readers and thus a normal young adult novel. The book has been described as "Romeo and Juliet meets Star Wars" and the story of two friends on different sides of the Galactic Civil War – Rebels pilot and imperial officer.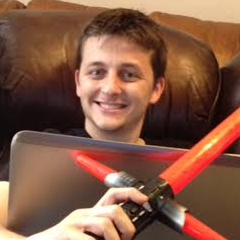 Grant has been a fan of Star Wars for as long as he can remember, having seen every movie on the big screen. When he's not hard at work with his college studies, he keeps himself busy by reporting on all kinds of Star Wars news for SWNN and general movie news on the sister site, Movie News Net. He served as a frequent commentator on SWNN's The Resistance Broadcast.