UPDATE! Star Wars Black Series 6" Figures Giveaway! And the Winners Are…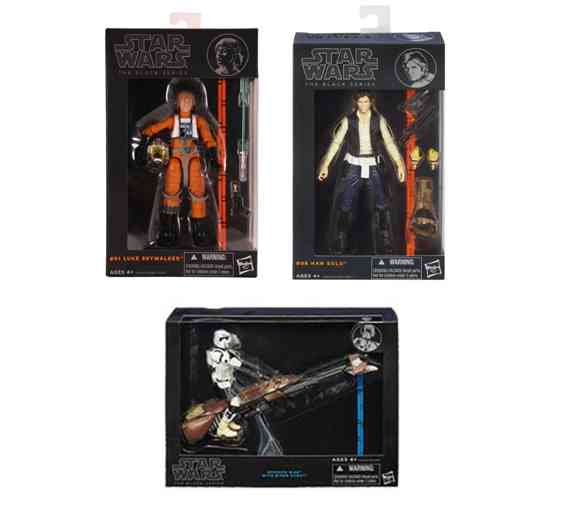 Hey SW7N readers. This week we will be giving away 3 Black Series figures sponsored by FUN.COM. Find out more about the contest after the jump.
The rules of the contest are really simple and similar to our previous giveaways.
It starts on Monday (December 8) and ends on Sunday (December 14).
1. This contest does not have restrictions about your location.
2. Complete at least one (recommended all) from the 4 options in the form below.
a Rafflecopter giveaway

Two winners will be selected from the people with most points. The other winner will be selected from all the participants, so you have a chance to win even if you have only completed one of the 4 options.
The three prizes are:
Special thanks to FUN.com for sponsoring this Star Wars Black Series action figure giveaway.
UPDATE!
And the winners are…
Christopher C wins the Biker Scout
Pilu R. wins Luke Skywalker
Josh M. wins Han Solo
Thank you all for the participation. Tomorrow we will be starting another very cool giveaway…