J.J. Abrams and Kathleen Kennedy Came Up with "The Force Awakens".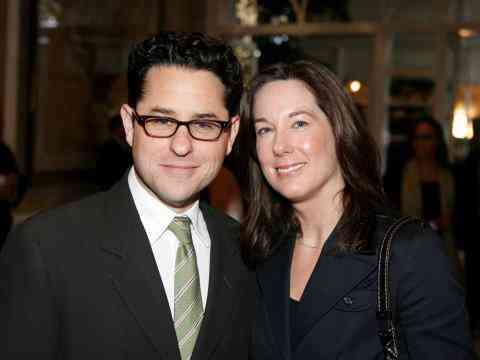 According to an interview by Bloomberg TV with Bob Iger current CEO of Disney , JJ Abrams and Kathleen Kennedy came up with the title for Episode VII…
In the interview Mr. Iger is asked how the newly released title for Star Wars episode VII "The Force Awakens" Was created. Mr. Iger states:
It was a decision that was made by a few people involved in the process, Kathleen Kennedy who runs Lucas film for us, and J.J. Abrams who is directing The force Awakens… I was gonna say Star Wars VII but now there's a new name.

We are involved in the decision. We feel great about the film. We can't wait until it comes out. We are only one of many that can't wait.

I love the franchise. I remember going to the first in 1977. it's an experience i will never forget. That is exactly what we are hoping to do again what the force awakens in 2015.
So there you have it the highly anticipated and newly released title was created by Abrams and Kennedy. It makes sense that they came up with the title as they were both very active participants and the most important people on the film.
A link to the interview can be found HERE. The Star Wars talk starts at 10:26. Most of the interview is about cable networks and business information.
Thanks to Cantina member VegetaFett.