Rumor: Star Wars: Episode VII Main Hangar Description?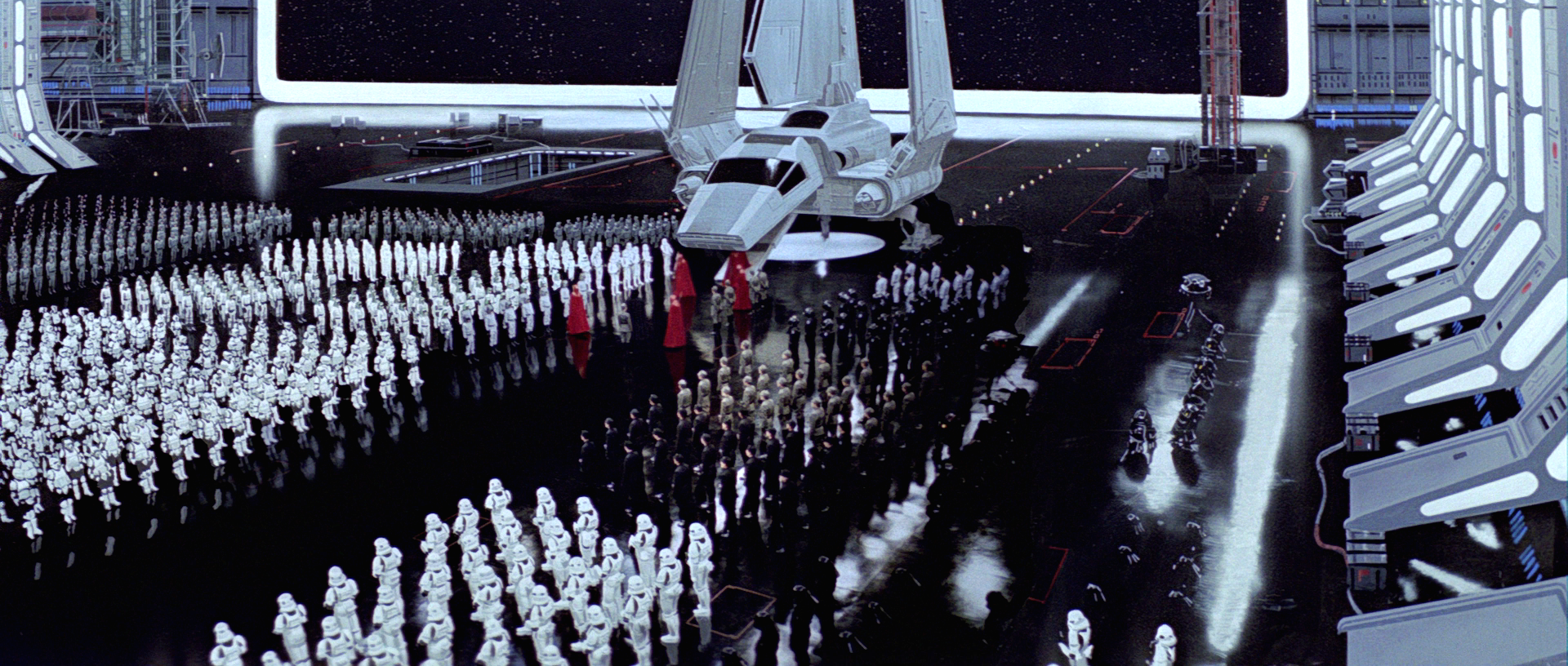 Jason Ward from MakingStarWars made another thorough description this time of an Imperial main hangar supposedly seen from an Episode VII concept art…
Excerpts from Making Star Wars
The Death Star hanger was just a rectangle with a band of light around it. That concept is used here in this new hanger but imagine a hexagon about the same size. The whole hanger itself is a hexagon instead of a rectangle box like the old hangers.

The interesting thing is that in this piece walls have spaces in between the light panels in such a way that allows TIE Fighters to sit in the space for storage. The TIES are stacked four high. They are not directly on top of one another either as they follow the shape of the walls so they kind of staircase, if you will. So it goes one TIE on the floor and then three more TIEs following the arc of the wall in a staircase fashion.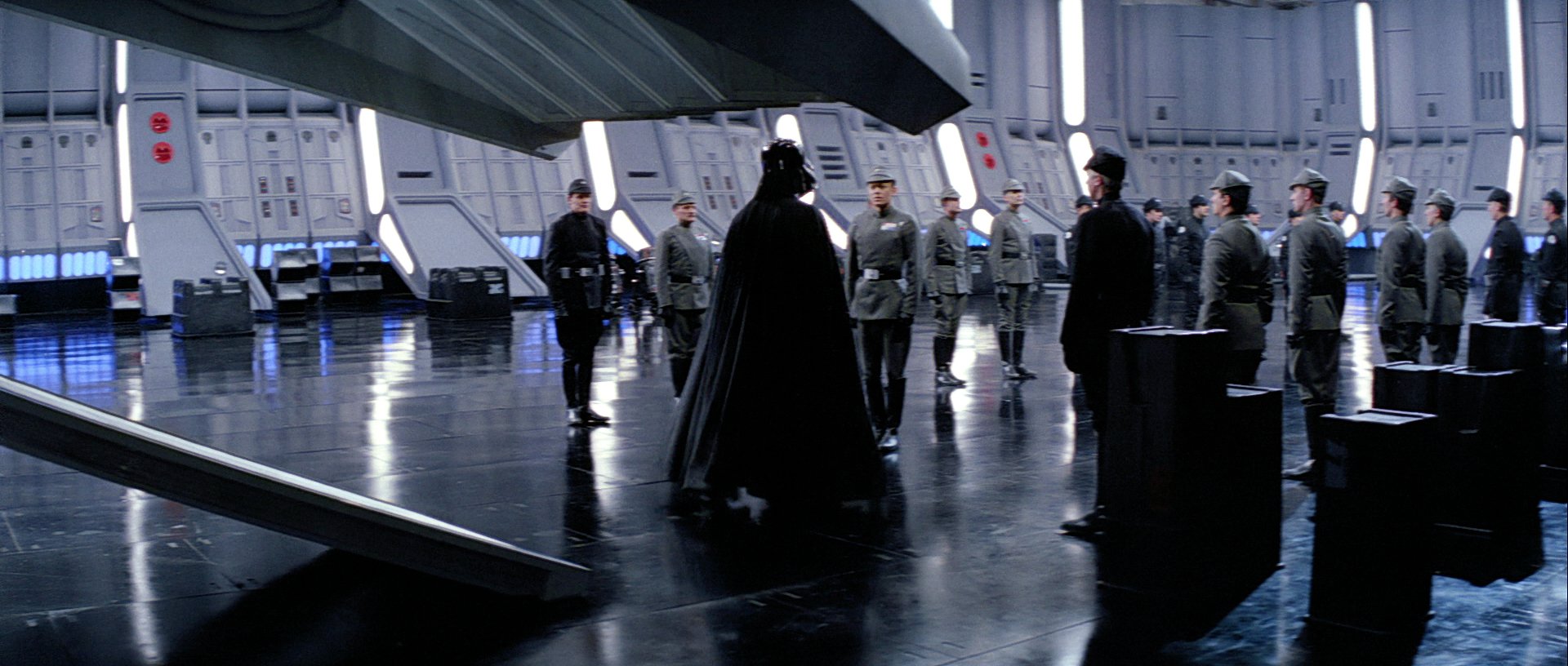 At the time of this piece, the villain for the film wasn't yet finalized. So that figure walks with Stormtroopers towards the shuttle, I presume. The bad guy and his escort are at the entrance of the hanger, just walking in. The ceiling to the hallway area has little red lights, but the hanger inside is illuminated by the classic white lights we've seen in Death Star hangers.
For the full piece got to Making Star Wars
And here are some pictures we posted before that fit with Jason's description: